1
2
3
4
5
6
7
8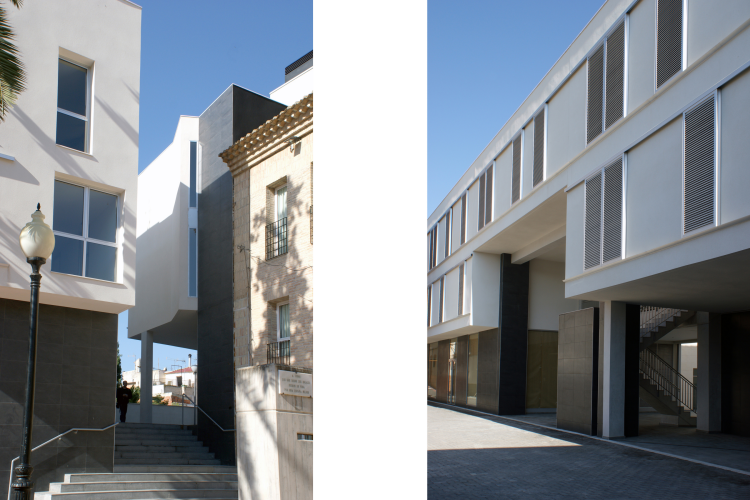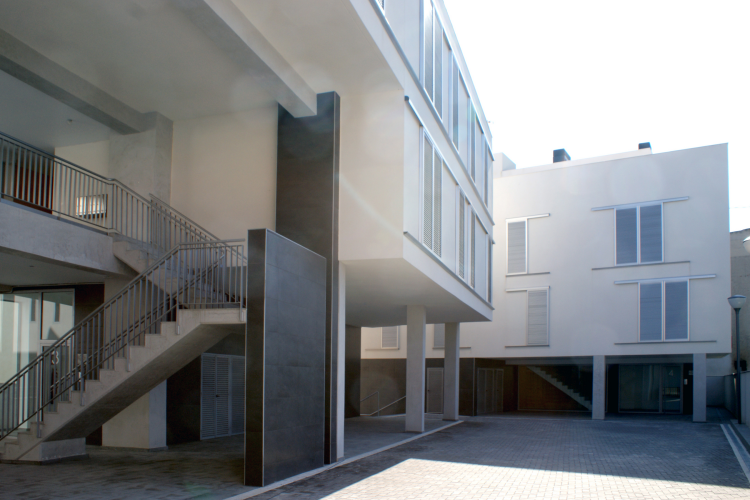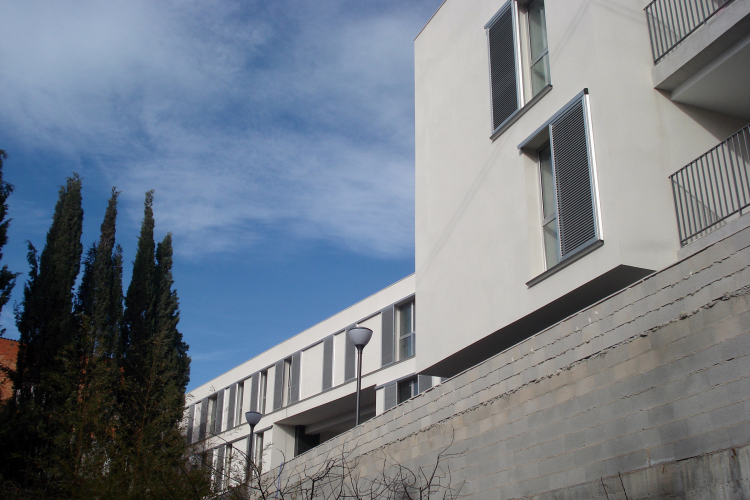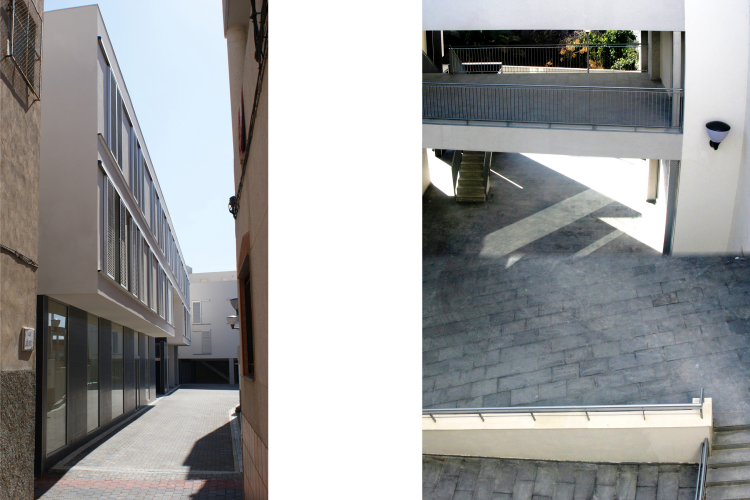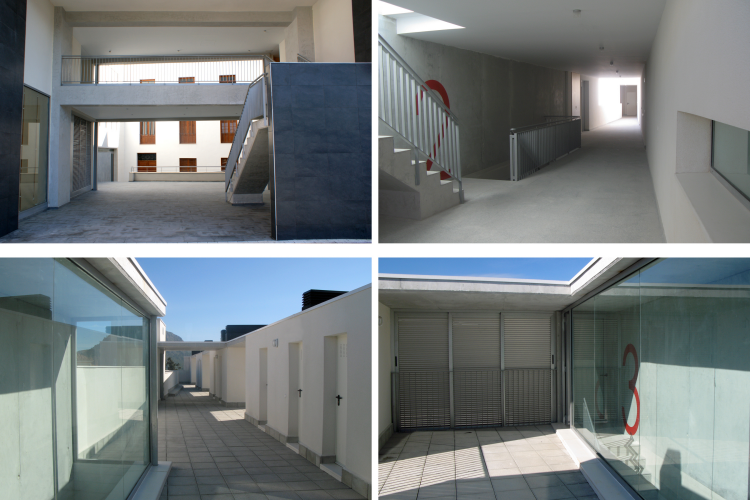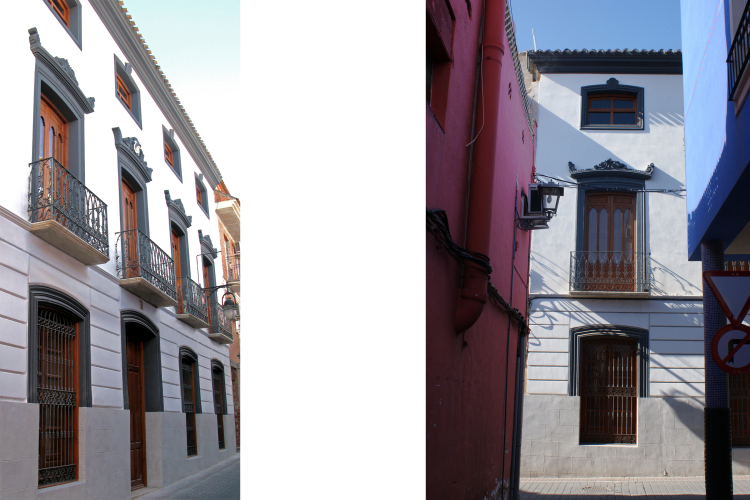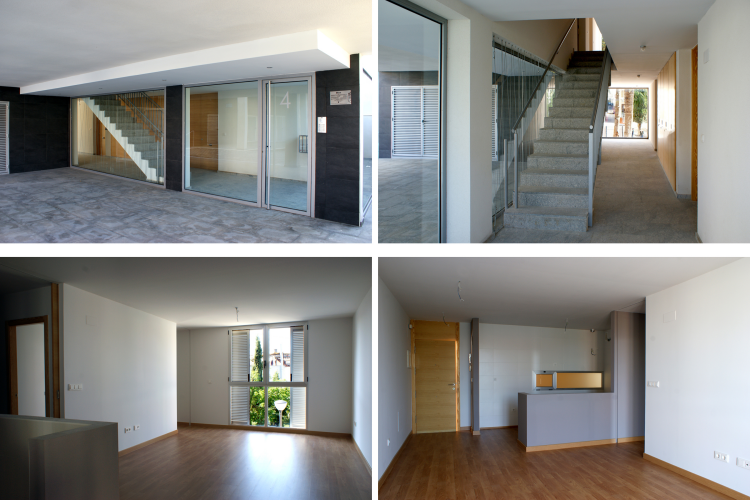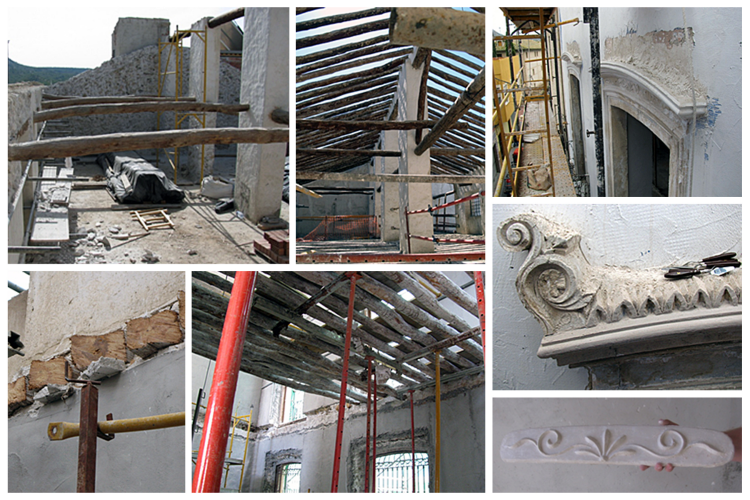 MAKING CITY, with criteria compact city without destroying the existing plot or what is the same regenerating the city with the public, could be the title of the action presented here.
In Calasparra (Murcia), consolidated old Northwest region , without competing with their environment and an inclusive, promoting an initiative URBAN PROJECT from the public through the now defunct Institute for Housing and Land in the Region of Murcia - IVS- to meet the demand for social housing.
In order to contribute to the sustainability of the urban life of our cities and understanding these as a set of interconnected actions, the performance of existing urban transformation also involves the provision of new spaces for public use and the enhancement of the built heritage with a proposal respects the setting for a traditional way of life.
The work serves as a continuation of another next held in 2006 at the BIC (listed of cultural interest) environment consisting of the church of St. Peter and the so-called museum of the Encomienda of s.XIV where, through the construction of 14 public housing and the extension of that museum, set up a new block interior space that provides access to that boosting extension connecting the neighborhood to the historic center.
Continuing a social housing policy initiated years in municipalities in the region that promotes the revitalization of existing urban areas with little public promotions, in 2010 public promotion begins presented.
For this part of the acquisition by the IVS of the building located at c/ Mayor 40, Calasparra - that historically listed and protected - built in 1920, was once the home and studio of the famous architect Emilio Pérez Piñero of Murcia (Spain), known internationally for his input into the design of the folding structures. Next to that building, acquired a plot frontage adjacent to Constitution Square.
The listed building next to you on your day out Neighborhood Center now a hotel, was under a protective regime requiring urban planning conservation as the fundamental structure of the building, its facade and its spatial configuration and volume.
The subsequent management for assignment by the City of Calasparra three small buildings surrounding the courtyard unemployed and back of the building acquired, allowed recovery profitable 'Piñero house' and its environment with the promotion of 16 new public housing.
The performance, proposes the creation of a new pedestrian axis fragmenting initial apple which houses the cultural power "Commit-Auditorium" with a new interior plaza connected with a possible public access garage and Main Street through the plant Piñero floor of the building planned for a future cultural use. This, in addition to increasing the supply of rental housing and the recovery of the historical, urban regeneration is achieved space on which it acts and the provision of new equipment, making the performance with a rational architecture and budget, singular from the standpoint of public and social.
Modalidad urban planning
Uso
Dirección Calasparra
Murcia (Spain)
Arquitectura
Arturo E. Moreno Fernandez
Jose Manuel Artes Carril
Promotor
Instituto de Vivienda y Suelo de la Región de Murcia