1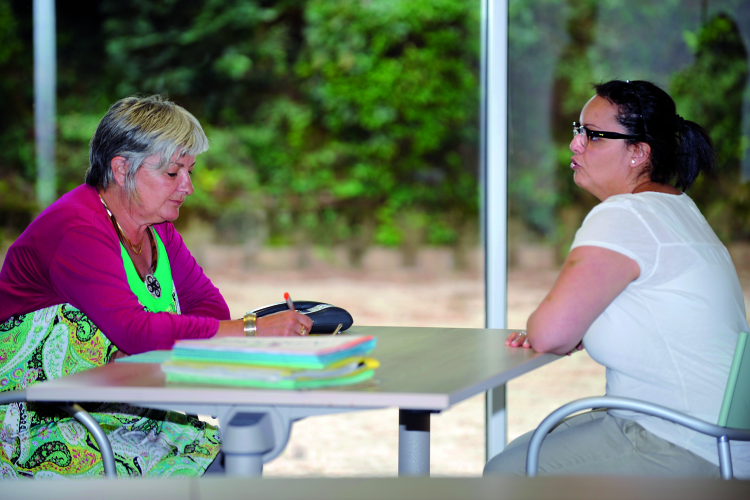 CSR AT PATRIMOINE SA
Through the integration of CSR principles in its activities, PATRIMOINE SA strives to:
take into account the needs of its clients in a global and sustainable way;
build and rehabilitate its stock with innovating and more environment-friendly technologies;
engage its personnel by committing to a voluntary and sustainable policy, fostering continuous improvement;
reinforce social ties between tenants and improve their living environment by offering new services.
In 2015, Patrimoine SA plans to carry out an external CSR evaluation based on the ISO 26000 standard.
OBJECTIVE:
To improve neighbour disputes' prevention and settlement as well as tenants' quality of life, through a professional and independent structure, thereby contributing to increased tenants' well-being.
CONTEXT
In the last decades, European societies have seen a general trend towards more individualistic behaviours, combined with weaker social ties; a movement that has been amplified by the current economic crisis, while the State is in many cases progressively withdrawing from social cohesion and local safety policies. In response to the rising level of anti-social behaviours and neighbour disputes, landlord's arbitration is increasingly sought by tenants. It is indeed the landlord's responsibility to ensure tenants' "peaceful enjoyment of the rented property". In 2003, PATRIMOINE SA was the first social landlord of the region to develop social mediation to prevent disruptive situations, disputes or litigations. However, such mediation requires specific skills and, above all, a neutral position. Being contractually bound to both parties involved, landlords can be in a difficult position when requested to solve neighbour conflicts. Many cases tend to lead to costly legal proceedings and prosecution, which can result in evictions. Against this background, PATRIMOINE SA decided to create a dedicated, independent structure.
DESCRIPTION OF THE GOOD PRACTICE
In order to adjust to the needs and the evolution of the profession of social mediator (in terms of both legislative changes and greater professionalization), and based on needs expressed by both staff and tenant representatives, PATRIMOINE SA decided to set up a professional, structured and neutral social mediation association: l'Amandier. It relies on:
7 independent mediators: justice conciliator, legal expert, psychologist, psychiatrist, solicitor, family mediators trained for social mediation
An honorary magistrate to preside the association
A coordinator to manage mediators' interventions and reports to the sponsor.
Volunteers to provide for continuous brainwork on the mediation activity
The service provided is free of charge for the tenants. When a neighbour dispute is reported to the landlord, the tenant is systematically informed of the existence of this independent structure. Once mediation is agreed upon by the tenants, the coordinator gets personally in touch with them to set a meeting. Both parties are met separately, then together in order to establish dialogue. The process is thus entirely handled by the association, without any involvement of the landlord, thus guaranteeing impartiality and confidentiality, reinforcing tenants' trust. Through its work, the association also helps identify and notify relevant structures of any particular needs or issues that may be faced by some tenants.
Key results and benefits
61 cases in 8 months
Average time to address each case: around 4 months
Average cost: around€265 per case
Of the closed cases: 15% failed, 20% resulted in renewed dialogue and appeasement of the situation, 32% did not lead to resume dialogue but complaints have stopped; 28% were resolved through transfers or voluntary moving
It is estimated that, in 20% of the dealt cases, the mediation process avoided potential evictions and subsequent costs and social impacts for residents.
Although difficult to measure precisely, this approach also contributes to foster dialogue and appease interactions between tenants. Lastly, it enabled to discharge the landlord's local services from dispute matters which often required overinvestment, and for which the personnel is neither trained nor competent; it thereby contributes to reduce the level of stress among staff.
European Responsible Housing Awards 2014
Modalidad Local social sustainability