Business edifici the Baixada de les Espenyes
1
2
3
4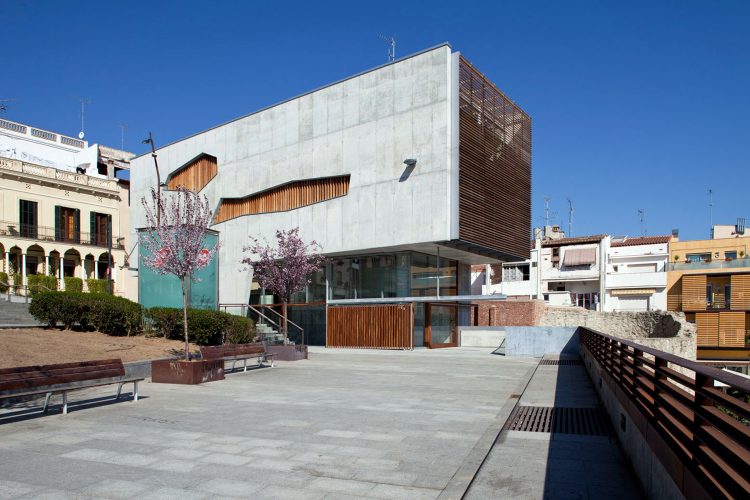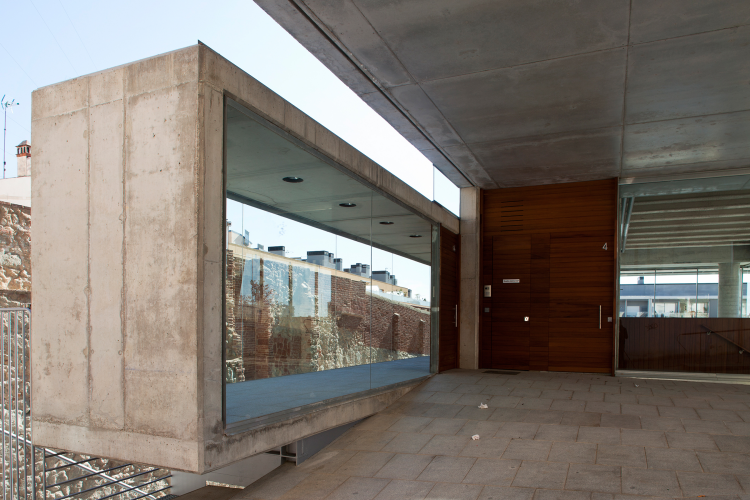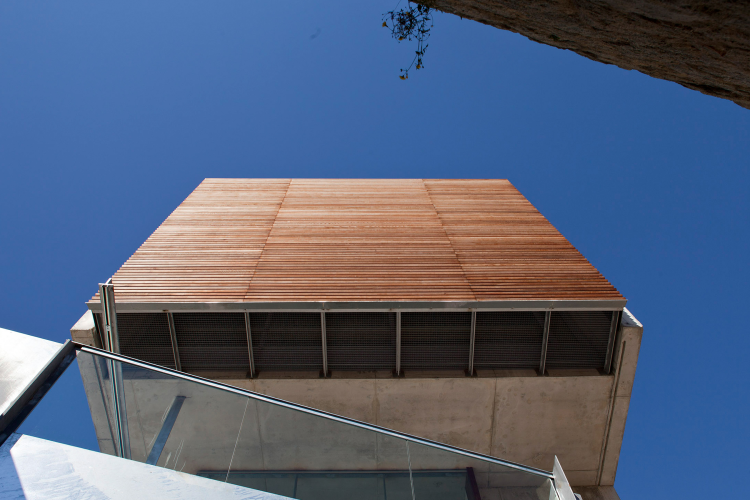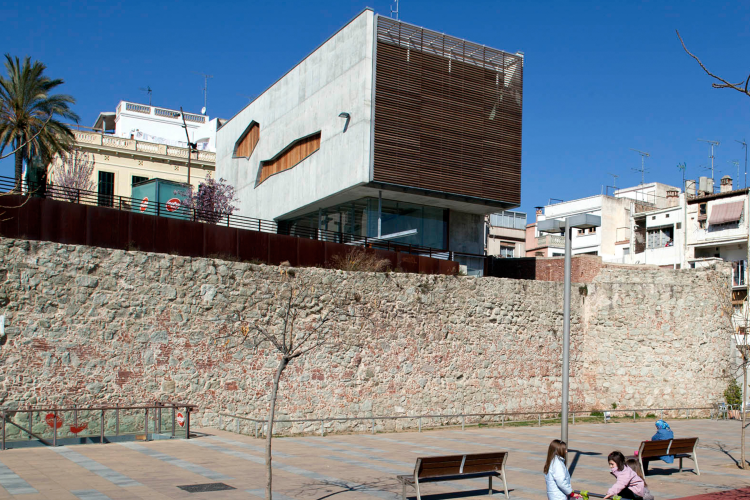 Segons l'ordenació urban existent, is tractava to build a plant i baixa edifici of two floors in a molt Solar proper to subtract them from the walls of segle XVI of the village of Mataró. L'existence of the wall, the seva topographic situació, the funció de l'edifici com tancament side of the Plaça de Can Xammar turned the sun i l'edificació on a punt molt mateix specs i d'aquesta singular part of ciutat. The proposta nostra volume is going plantejar fonamentalment on premises dues. The first was the de fer maximum possible visió of them subtract from wall to Plaça des Xammar Can not build from baixa plant in tota donat the surface of the sun, i mitjançant dues grans volades de l'edifici the part of Mar i muntanya that facilitessin l'accés clothe them on the wall. The segona premise was to follow l'antic casc parcel·laria structure of Mataró convertint solar donat irregular floor in a rectangular PITCH. The petita DIMENSION of the converted Parcella in a Aïllada peça dins de l'urban structure, necessitat that edifici ESTRUCTURES tota l aquesta part of the Plaça de Can Xammar, necessaria per l'structure portant hold them volades of dues grans i l'edifici the necessitat that l'edifici agafés one abstracte separate imatge per-se conceptualment of figurative imatge the wall formalitzant month-se com com one objecte that a house of two stories i baixa plant, will carry the definició Formal construction of edifici i nou.
XII Edició del Premi Puig i Cadafalch
Modalidad
Uso
Dirección BAIXADA DE LES ESPENYES NUM. 4-6
Mataró
Barcelona (Spain)
Arquitectura
Alfonso De Luna
Manel Brullet Tenas
Rosa Brullet Coll
Promotor
PROMOCIONS URBANISTIQUES DE MATARÓ, S.A.
Otros técnicos
Carles Gelpi
Xavier Brullet i associats slp
Pere Roig