46 Habitatges official PROTECTION, locals comercials i aparcament to Vilablareix
1
2
3
4
5
6
7
8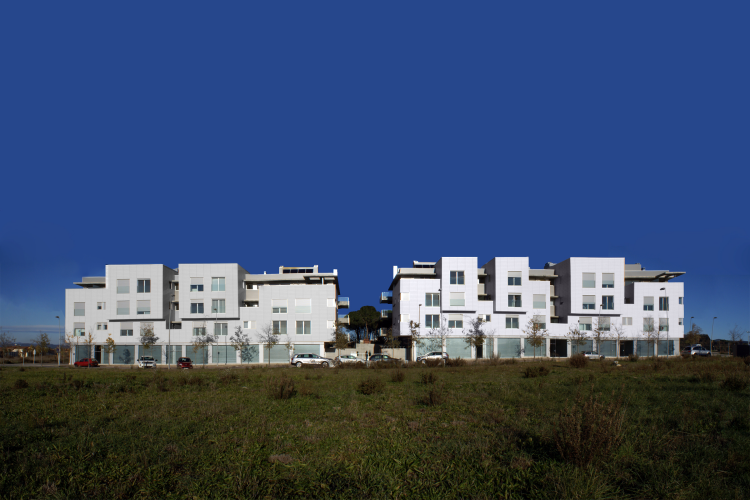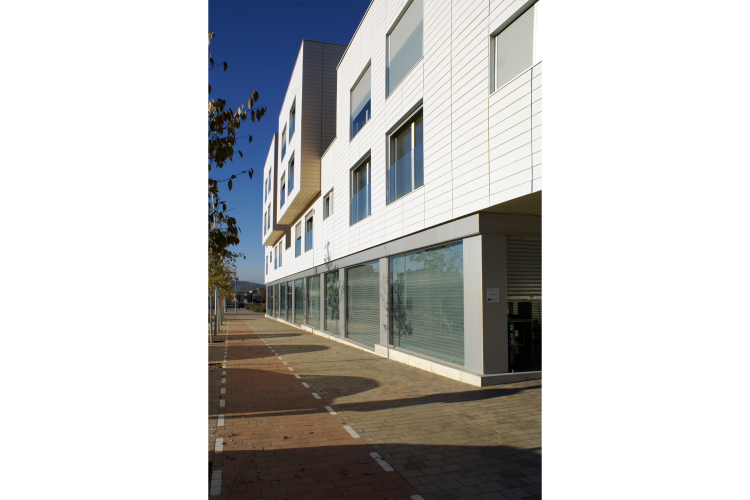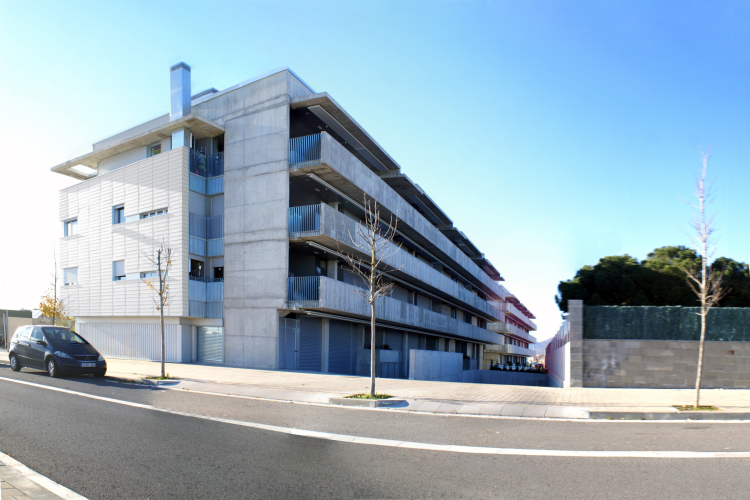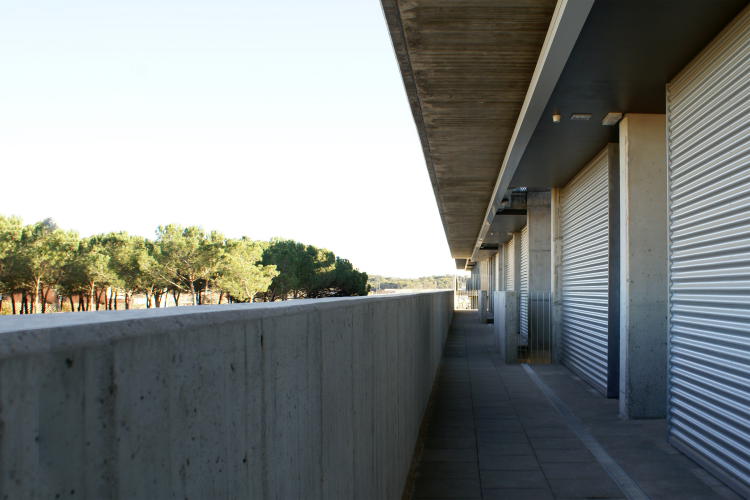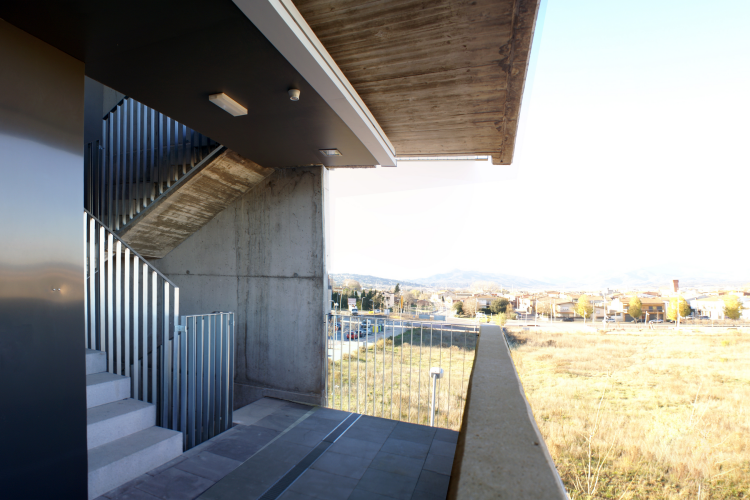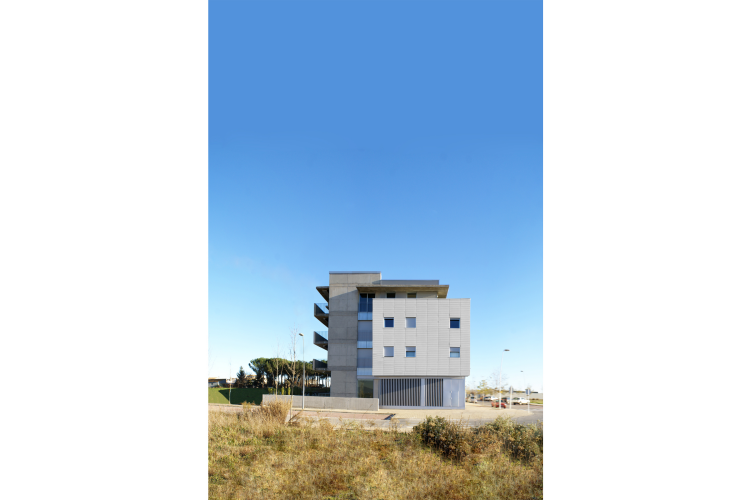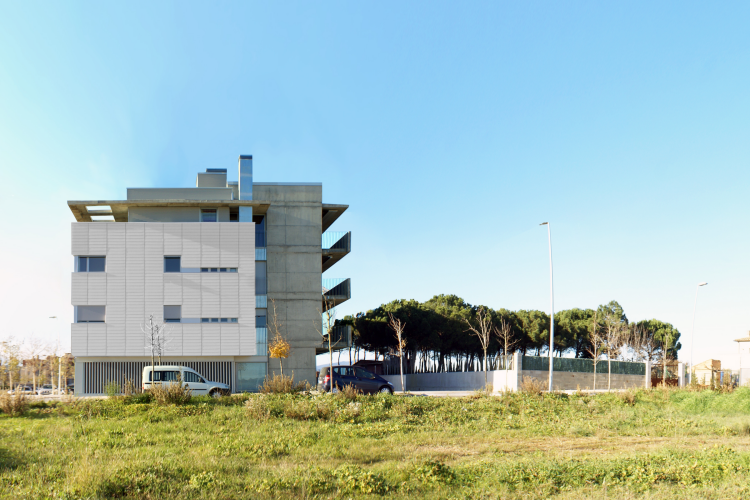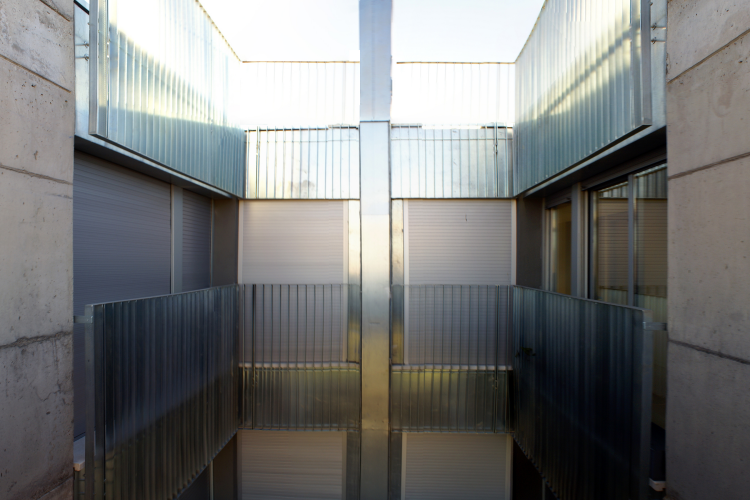 CONSTRUCCIO 46 HABITATGES PROTECTIVE OFFICIAL, VIVER D'EMPRESES ALS LOCALS COMERCIALS I APARCAMENT soterrani SECTOR OF PERELLÓ - CAN PERE VILABLAREIX martyr. Introducció Promou aquest projecte public societat 'Vilablareix Futur SL "domiciliat to house Vila, carrer del Perello, 120, 17180 Vilablareix nif B 17,975,376. Words projecte dirigeix ​​l'i work the societat Birulés, Cabre i Romans, SCP, Girona, address Carrer de la Força 13, 17004, comprising arquitectes pels Frederic Cabre, JM Birulés i Pià Romans, amb nif G-17211079. L'encàrrec procedeix of resolució of públic concurs convocat a l'efecte pel mateix Vilablareix City Council. 1. Objectiu Consistent amb el concurs antecedent, the construcció és l'objectiu 46 unitats d'habitatge in regim official PROTECTION, locals comercials month els resultants de l'ús of baixa i els Aparcaments plant that makes possible the PITCH in soterrani ( resulting in 94 per Turismes i 46 per bicicletes - Motocicletes). 2. PITCH It is tracta the PITCH "8.15D.1" Pla Partial "Perello Can Pere Martir" which Abasta a front of carrer between cantonades dues. The longitudinal front face és the Nord carrer Lluís Companys i merely Est Farigola ia amb el carrer carrer amb l'Oest Pyrenees. Compta amb one cabuda of 2.890,12m2. i presents, rasants segons aprovades in Part Pla, a longitudinal pendent to façana alineació 1.5%. S'hi pruned bastir rasant i 5.864m2 on the planejament admet which is disposin in PB + 3PP. It propietat's Hall segons per reparcel·lació Adjudicació to títol mandatory cessio d'Aprofitament. 3. Property Description de l'Edifici them característiques construit . 3.1 From planteig architectural, lime dir first lloc that hi has one goal projecte prefigurat to planejament urbanistic: aquesta basic idea parteix the realitzable sostre two volums, anàlegs, i foreshadows what will be l'Espai lliure Privatiu. Tant them alçàries previstes com planejada subtraction rules ajuden to think that the barri of "blocs in jardí ciutat" Pla prefigures the Partial-repetition of looking at them tipologies a volumetric harmony conjunt pel; in separació between fish i maximes llargàries of pads hi seeks varietat il 'he interconnexió amb els espais lliures; els voladissos hi i refosos permesos seeks Volumetric joc dins of each edificació. In aquest edifici s'ha tractat first lloc of caracteritzar Central l'accés i els espais lliures darrera edifici com l'espai a usable Efectivament comú i, i gens no residual Porcius com darrera dels locals comercials. I és així that ritualitza Accessos els comuns pel mig, Sortides them peatonals de l'aparcament per darrera, suscitant aquesta pertanyença dels "Darreres" to conjunt of comunitat that hi Viura. In segon lloc is one in respect radical Presser opció els Accessos habitatges als: sens perjudici of the speedy pujada I Easy ascensors pels, l'itinerari d'input i sortida és exterior, com també advocate to l'external Replans els of them scales, obviant them Caixes d'scale Tancades that in a HPO conjunt tampoc be pruned massa generoses, i fent participate l'habitant of the conjunt permeabilitat gaudi i dels espais exteriors. Cal not oblidar that post farm bloc told a pleasant pine in non buildable espai. S'adopta a typology d'habitatge passant, millorat amb l'inserció of regulars patis i rítmics that makes possible abocar-hi principals fish, reservades in llur Intimität of them Passeres d'accés. Els patis posteriors pauten tota back volumetria, verticalitzada in BUITs i plens, which is contraposa a l'horitzontalitat radical of them Passeres d'accés. The inserció arbrat als patis d'Ajuda to COMMUNION Espai d'este outside amb la Ciutat jardí idea. The front side i volumetria in canvi, juga amb one complexitat top: Efectivament, a typology molt constant at seu planteig will Donant lloc- mitjançant vols els i els refosos - a vigorós joc de BUITs plens i i i llums d'ombres. Aquesta varietat not as sols benefits the varietat d'ambients interiors dels habitatges llarg -at the day i segons them estacions-, but is també Expressió de l'l'edifici. Wever the introduïda Variabilität, is not tracta d'un joc aleatori: tant per the semblança between blocs com subtil per la seva internal axialitat, s'hi intern Llegeix un ordre de fer els has not variats només but Harmonics. Dins d'este joc, finalment, hi has the alçada factor, consistent visuals to create resources that materialitzen des l'top floor i contribueixen fer l'edifici lleuger month. 3.2. De l'particularitats edifici them, Soterrani Plant - aparcament: Natural ventilation of soterrani will plant per l'inconvenient tant sense of cost, sonor i manteniment de fer instal·lació Forcada ventilation. Allotjament dels Dipòsits of Recuperació d'aigües of pluja. It Utilització of llosa of fonamentació com based on the Pave acabat. Recollida of them superficials aigües a tot l'aparcament. Baixa Plant - locals comercials: It HABIL of plant per baixa be a Viver d'Empreses destinat a nous Negocis of emprenedors joves. Baixa plant - it urbanització: Plantació of verd on llosa sostre aparcament, amb Jardineres large volum, Capac per plantacions d'arbres i arbustives. Als Accessibilitat locals baixa indoor plant per carrer hand traffic. Pis Plant - habitatges: Millora at Nivell d'habitabilitat incorporant condicions them prescriuen els Decrets posteriors (D.55 / 2009 i D.141 / 2012) that l'hi és preceptiu (D.259 / 2003). It distribució of conjunt d'habitatges, amb amb tots ells double external façana, i per tant garantint the creuada ventilation. Tancaments - edifici: Solve the tancament amb Façana Ventilated ceràmica to façana carrer i Metallica planxa the pati d'illa. Solve the coberta amb coberta flotant Filtron, passable i amb system instal·lacions amagades them però recordable. Instal·lacions - edifici: It Recuperació of them aigües of pluja per ús in them descàrregues dels inodors in habitatges i locals comercials. Ascensors adaptats Capacitat per 8 persones amb. It motorització of them Persianes of dimensions minds. Servei i terminals of telecomunicacions a tots els dormitoris. It HABIL of instal·lació de l'aparcament connexió per individual or possibilitar col·lectiva elèctrics the Càrrega of vehicles.
Awards Social Housing Catalonia 2012
Modalidad Public housing
Uso
Fecha de inicio de obra 2012-12-15
Fecha del certificado final de obra 2012-12-29
Dirección PARCEL.LA 8.15D.1, c."Ponent 2", SECTOR PERELLÓ- CAN P.MÀRTIR
VILABLAREIX
Gerona (Spain)
Arquitectura
BIRULÉS CABRÉ ROMANS ARQUITECTES S.C.P
Contractor
Sinorma S.L.
Argón Informàtica S.A.
Transports Mateu, S.L.
Obras y Contratas del Maresme S.L.
J. Borrat, S.A.