1
2
3
4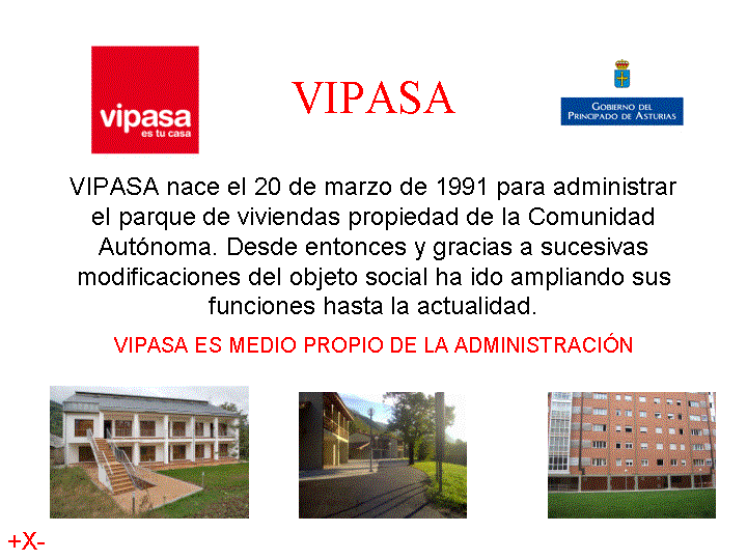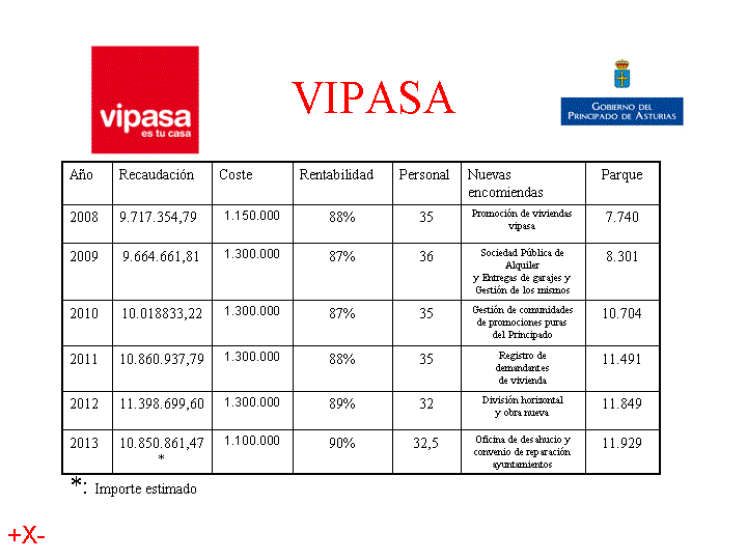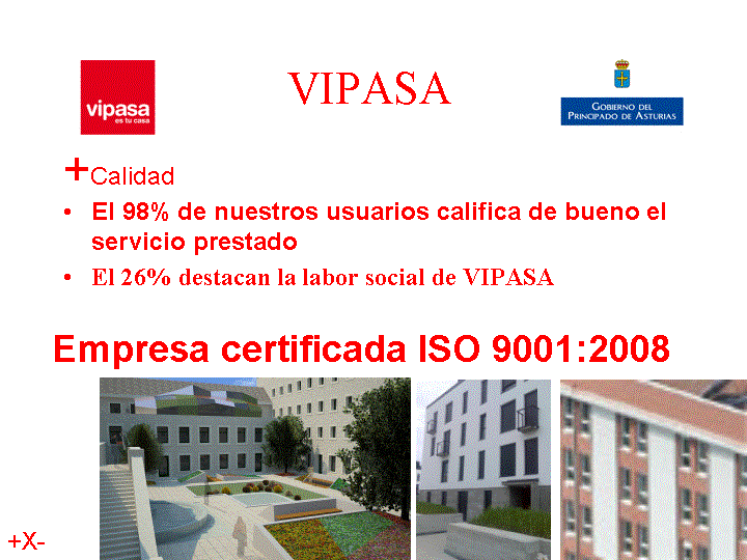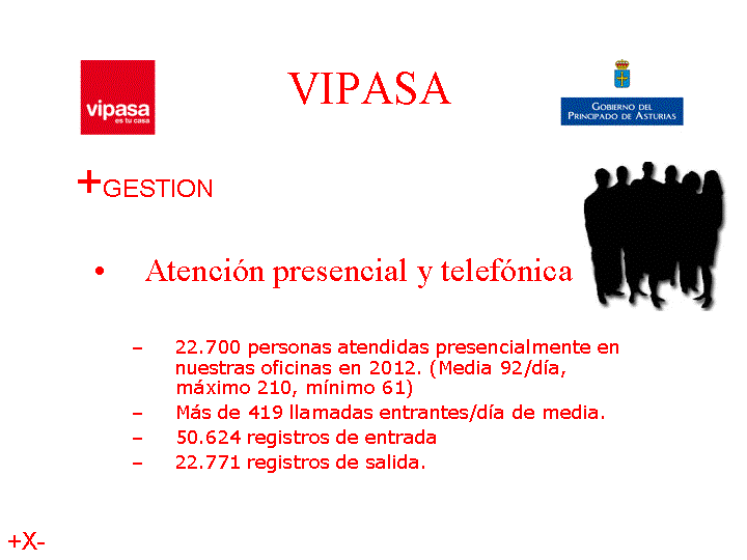 Who we are: Homes of Asturias SA was founded in 1991 to manage the housing of the Principality of Asturias. VIPASA is proper administering of the Principality of Asturias. What administer: VIPASA manages a fleet of 11,929 real estate, homes for rent, for sale, local and garages. More than 9,000 homes are rented, both VPP as VPA. More than 4,189 properties have return date after 2008. 728 houses belonging to the old park, ie that park which was the subject of transfer by the State to the CCAA. 7,012 dating their age between 1991 and 2008. To whom we work: Almost 2% of the Asturian population is their need for housing covered by VIPASA. Of these more than 4,560 households living on an income below 1 time the minimum wage and 1,369 households living on an income between 1x and 1.5 times the minimum wage. 55% of the first home owners are women and 45% men. How are awarded: The homes of VPP are awarded according to the criteria of Decree 25/2013. The VPA are awarded through Redviva. Strategies against delinquency and support mechanisms: VIPASA works across both internally and externally. VIPASA has articulated a process that coordinates the work of different business areas: Collection, Communities, Inspection and Legal Department. After exhausting the court via a procedure regulated with the intervention of Social Services and aimed at correcting the situation before the launch is followed. Collaboration Agreements. VIPASA has signed agreements with the San Martín Foundation, RECREA and different municipalities of Asturias for collaboration for the repair and provision of vacant homes in the municipality. Maintenance and coexistence: VIPASA maintains periodic checks by inspectors park and Social Services. Maintenance needs are corrected through the Company technicians in coordination with the Directors work. Tenants of housing public advocacy managed by VIPASA are assured of peace and certainty in their rights through the following principles: Review of income, participation in community decision-making and control of behavior. Service satisfaction: VIPASA is certified ISO 9001: 2008 and within its established quality parameters is conducting satisfaction surveys of users of the company. The latest survey with a sample exceeding the 1283 survey established that dissatisfaction has declined since 2007 by more than 6%, 98% of our users qualifies as good the service provided and 26% highlight the social work VIPASA . Profitability of the company: VIPASA is an economically and socially profitable public company. VIPASA in 2010 gave a positive result of 13,011.63 euros; in 2011, 60,935.16; in 2012, of 270,428.13. In 2013 a positive result is also expected in line with the trend noted. Regarding the cost of service for the Principality, in 2010, 2011 and 2012 amounted to € 1.3 million. In 2013 decreased to € 1.1 million. VIPASA collected for the Principality quantities from leases and sales of the park. In 2012 the collection entered the Principality amounted to € 11,398,699.60.
Modalidad Gestión eficaz del parque de viviendas en alquiler
Author
Viviendas del Principado de Asturias S.A.