ENCOURAGING INSTITUTIONALIZED TENANT PARTICIPATION
1
2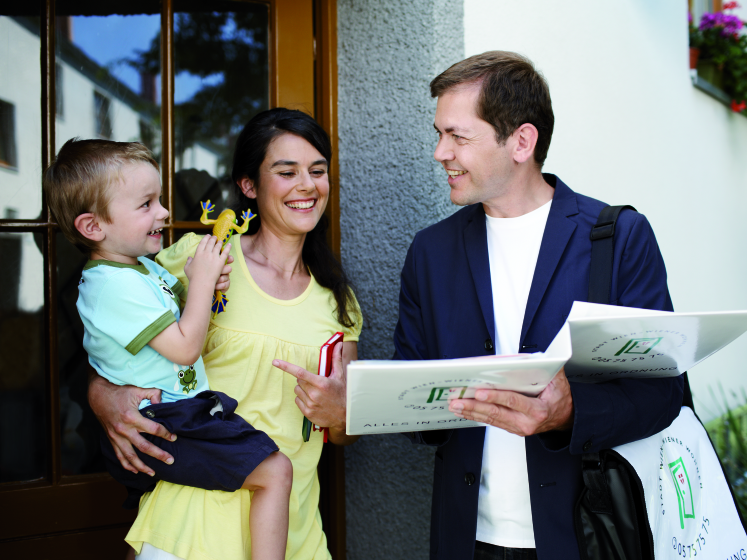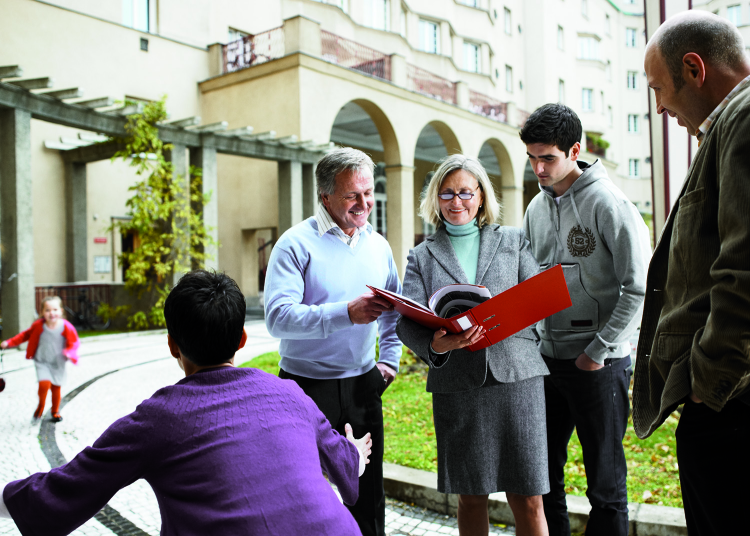 CSR AT WIENER WOHNEN
Wiener Wohnen being a social housing provider, implementing CSR in the organization was not difficult. The organisation's executives developed the mission statement for CSR (CSR policy), which is strongly manifested in the organization. It includes eight areas of action: Communication & Orientation; Affordable Housing & Fairness; Neighbourhood & Empowerment; Participation; Security; Regularity & Cleanliness; Education, Culture & Health; Diversity. To present its impact to its stakeholders, a scientific study entitled "Public Value Study" was completed in the first half of 2014. This study will be an essential foundation for the development and improvement of CSR in the organization.
OBJECTIVE
To collect tenants' needs, wishes and suggestions on housing estates management and neighbourhoods.
CONTEXT
An above-average amount of people living in council flats owned by Wiener Wohnen are educationally deprived, permanently unemployed, sick, drug-addicted or ex-convicts. Furthermore the council estates have an incredible cultural diversity: people from 170 nations live there. Strong cultural expertise and social skills are therefore required to prevent conflicts and ensure tolerance among the residents. The three social and cultural experts of Wiener Wohnen's social management department work in close cooperation with other organisations like the police department, social clubs, youth clubs and several municipal departments (such as the Youth and Family Welfare Office, the Integration and Diversity Office, the Sports Office, the Fire Services and Disaster Relief). This network enables discussions and interdisciplinary projects and initiatives in order to strengthen relationships and communication with and between residents. In addition, Wiener Wohnen has developed and encourages various forms of interaction with and participation of tenants. This not only enables to better take into account their needs and wishes, but also contributes to increased dialogue among them, leading to greater tolerance and reduced conflicts.
DESCRIPTION OF THE GOOD PRACTICE
Tenant networks within Wiener Wohnen neighbourhoods take various forms. They range from strongly bottom-up practices to top-down organisations; from structures closely linked to political parties to independent organisations; from locally managed to Vienna-wide structures with broad membership. Tenant institutionalized dialogue with Wiener Wohnen and tenant involvement in the company's decision-making process rely on two main bodies: the tenants' assembly and tenants' advisory board. The tenants' assembly elects representatives (for a period of three years) and so called 'persons of trust' who can be contacted by residents with different wishes and needs. The tenants' advisory council represents the residents' wishes to the public. Tenants' representatives are offered a comprehensive training course with different modules by Wiener Wohnen. Wiener Wohnen also conducts a survey about property management among residents, and promotes volunteer activities in the tenements. Forum-10 is a non-political network of all tenants' representatives in the 10th district in Vienna. Its members seek to improve their living environment by cooperating with other institutions like Wiener Wohnen, wohnpartner (a specialized structure with social workers and mediators, which helps prevent and solve neighbour conflicts), the municipality, the police, cultural and social associations. They support cultural, social and sport initiatives e.g. housing festivals, sport meetings, exhibitions, lectures etc. in the neighbourhoods, to establish an open-minded atmosphere, communication spaces and strengthen communities. Forum-10 combines both a bottom-up approach and a top-down process. On the one hand, tenants' representatives lead the initiative and organize themselves. On the other hand, the organizations Gebietsbetreuung and wohnpartner take care of the moderation within the network, but also towards tenants' representatives and other organizations like Wiener Wohnen. This system is key to the network's acceptance, internally and externally.
Key results and benefits
Number of participants: 40 to 50
Meetings: monthly meetings since June 2009
Number of initiatives: 97
European Responsible Housing Awards 2014
Modalidad Good governance and fair relations with stakeholders