Making new consumptions patterns affordable in social housing neighbourhoods
1
2
3
4
5
6
7
8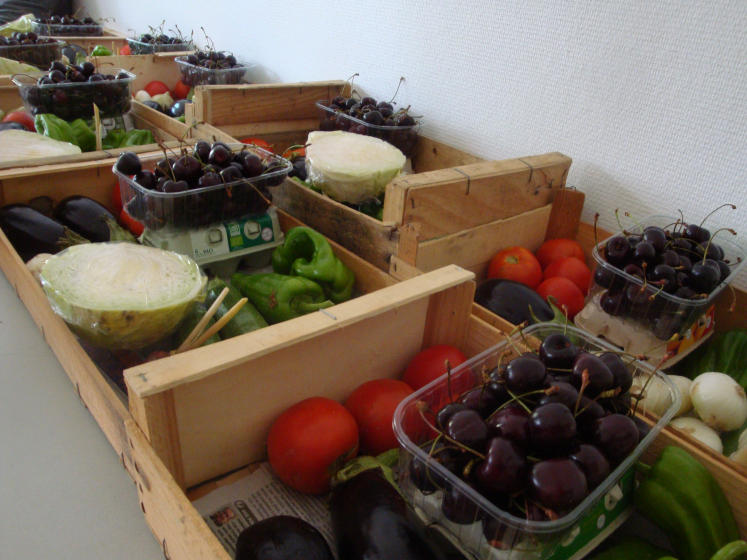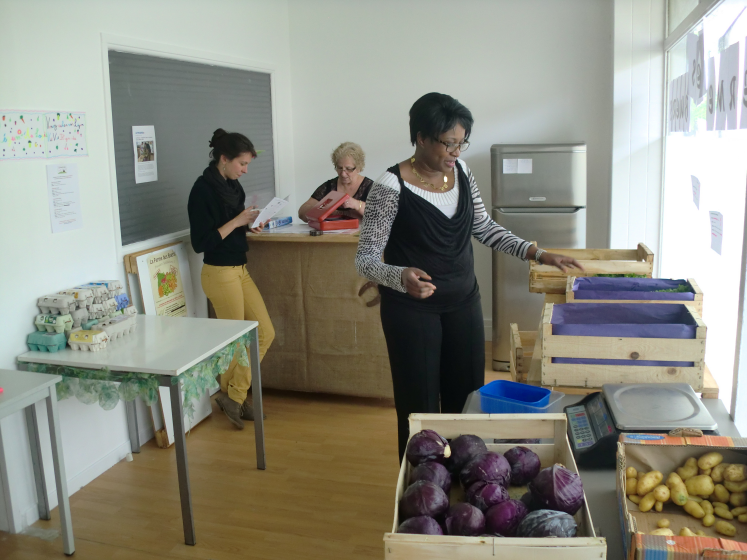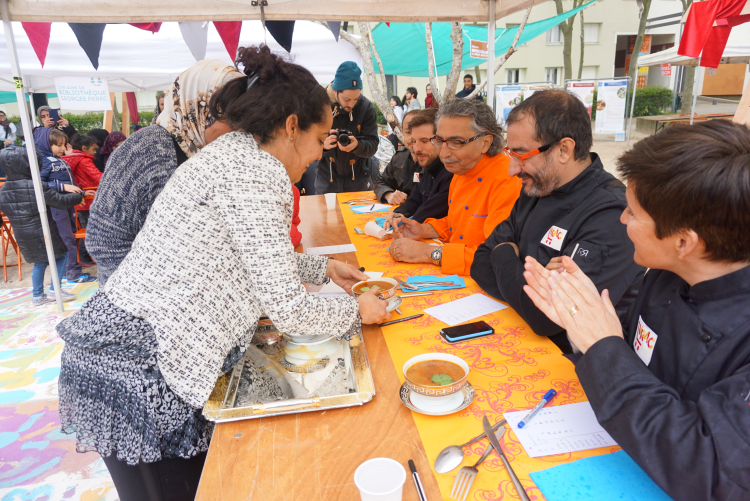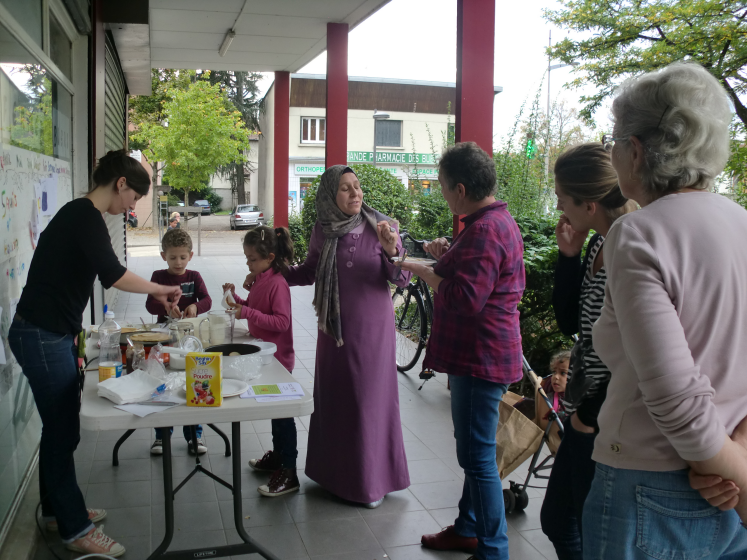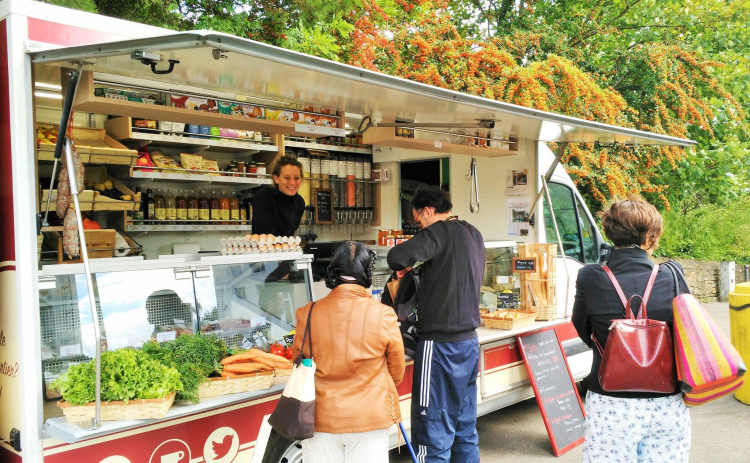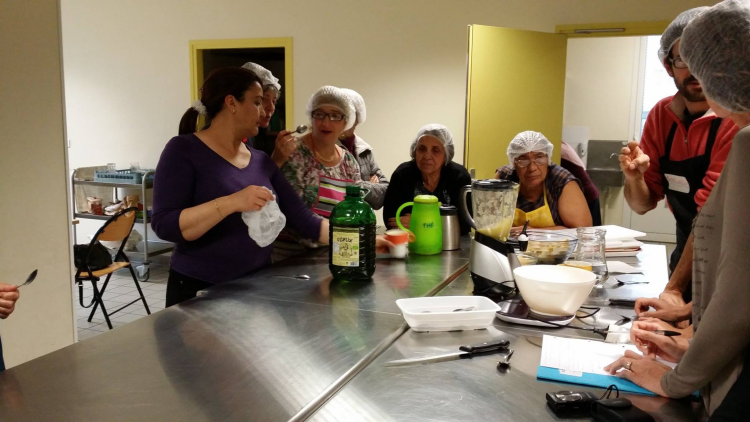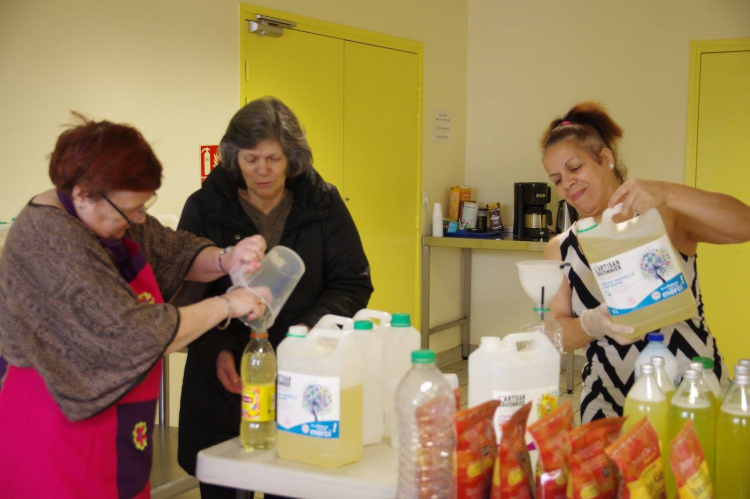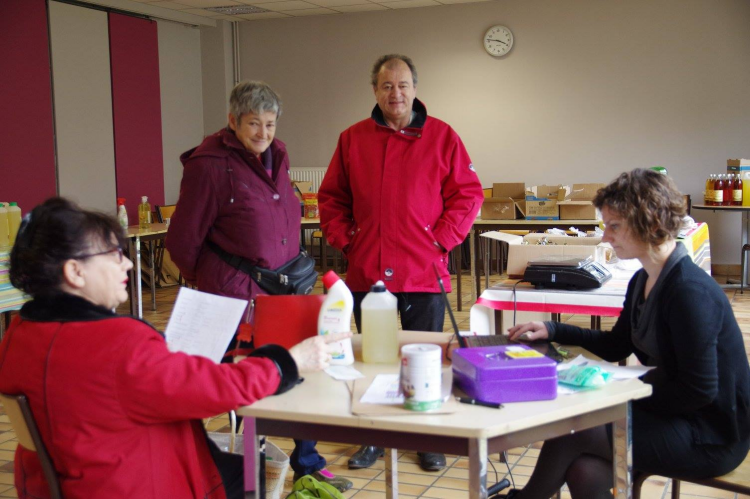 The project consists of a global approach to provide for a healthier and affordable consumption in neighbourhoods where Est Métropole Habitat (EMH) is the sole landlord. Different methods were tested to make room for innovation in these quarters: EMH worked with farmers to instigate a delivery point for fresh agricultural products, initiated a collective purchasing system for tenants or invited existing commercial enterprises to settle in these deprived areas. Today, in four neighbourhoods, three initiatives promote healthier ways of eating and consuming:
- Légum'au Logis: Started by EMH in 2011 in partnership with farmers from nearby Lyon "La Ferme des Buers" (The Buers Farm) proposes seasonal products without intermediaries, in Buers (Villeurbanne). Quality fruits, vegetables, eggs and dairy products are thus bought in bulk every Wednesday, prepared by volunteers into boxes and sold at prices comparable to those in mass retail stores. Thanks to grants received, a discounted price can be proposed to low income families, without proof of revenue. Volunteers can also deliver boxes to homes of those with reduced mobility. Festive activities around cooking and seminars on nutrition promote encounters and strengthen bonds between beneficiaries. The successful experience in Buers led to the creation of the Légum'au Logis association by the residents in 2012 and to a replication in Brosses in 2014.
- VRAC: In 2014, EMH, with the Abbé Pierre Foundation, initiated VRAC (Vers un Réseau d'Achat en Commun, Towards a collective purchasing network) in order to improve access of tenants to organic and/or local products (mainly food and household necessities). Every month, collective purchasing of around 30 quality products allows reasonable prices in Mas du Taureau (Vaulx-en-Velin) and in Buers. The delivery point in Buers is run by Légum'au Logis, whereas a group of volunteer tenants manages the one of Mas du Taureau. A third point in Bel Air (Saint-Priest) is underway. Negotiated contracts for house insurance, internet service or driving licences will be proposed soon. Other social landlords also promote VRAC in a number of their neighbourhoods.
- Epicerie mobile - Mobile grocery: Since 2015, the mobile grocery, a private enterprise, comes to the Saint-Jean quarter of Villeurbanne to propose various food items from local producers. They propose to deliver to those with reduced mobility, as they welcome people with chairs and coffee in front of their truck.
European Responsible Housing Awards 2016
Modalidad Local social sustainability
Dirección 33 rue du 8 mai 1945
69100 - VILLEURBANNE
Rhône (France)