Vocational Training – Key Factor for Successful Integration of Refugees
1
2
3
4
5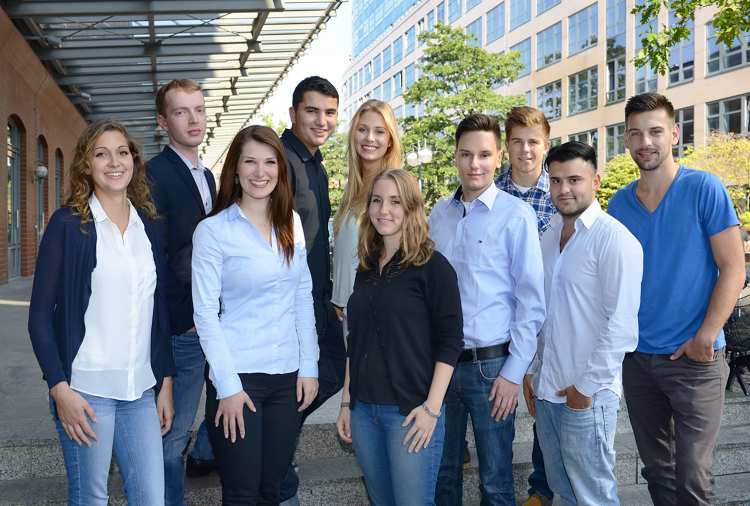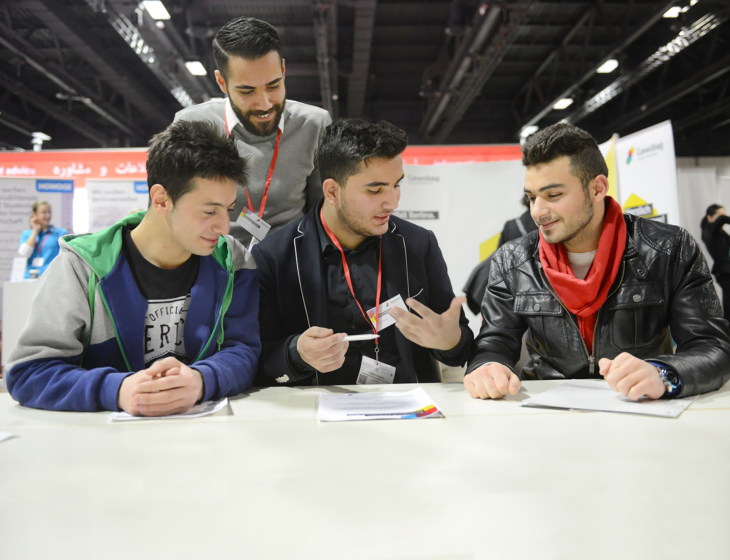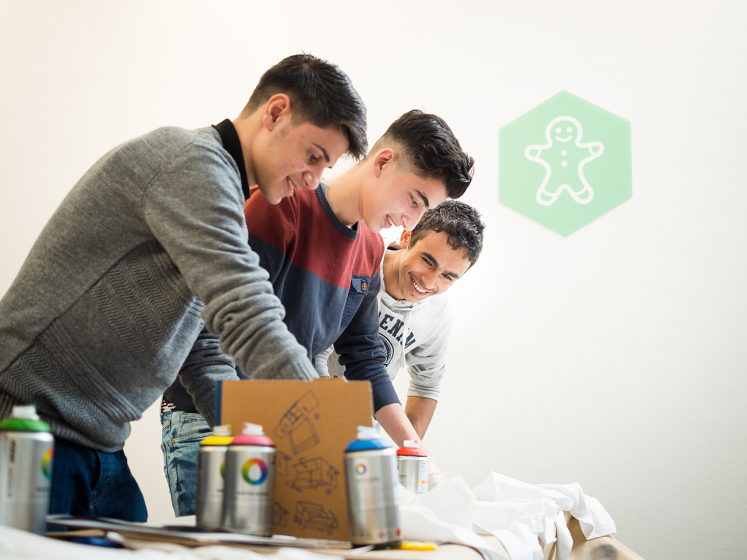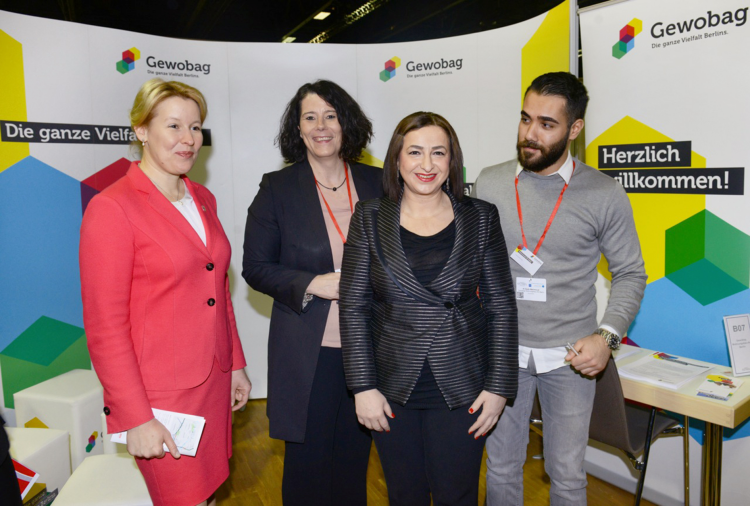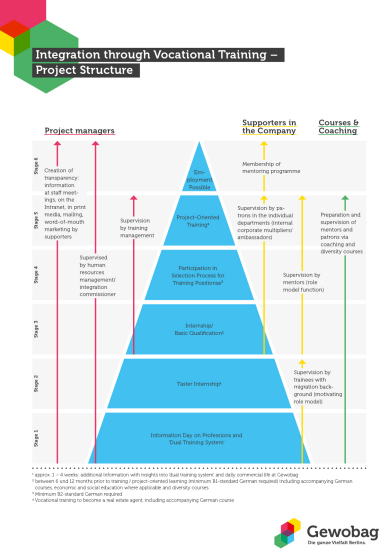 For years now, Berlin has symbolised cultural diversity. This diversity acquired a new facet with the refugee crisis of last year. The integration of refugees in our society is a task that we feel companies must also address. Apart from learning the language, labour market integration is crucial for success.
As part of the Gewobag pilot project "Vocational Training: Key Factor for Successful Integration of Refugees" we have developed structures aimed at enabling refugees to work and pursue commercial training.
The concept involves several stages: first, participants are informed about the practical aspects of the vocations on offer. This is vital because the 'dual system' is peculiar to Germany and some professions are unheard of elsewhere. Building on that, a long-term programme prior to vocational training (max. duration: one year) helps participants to learn German and teaches them to learn independently – an indispensable skill in vocational training. Having successfully completed this stage, participants with prior trade qualifications will be in a position to actively fill knowledge gaps. Qualified engineers and architects will receive "on the job training" that includes aspects of construction and business administration.
Prerequisites for participation in the Gewobag pilot project include a B1 standard of German and good chances of being allowed to stay. The selection process will take place in co-operation with the State Employment Agency and will take account of different levels of training and education. Since the refugees are not a homogenous group, this selection process will be of paramount importance.
Participants in long-term Gewobag projects will receive German courses which may also be extended to relatives to counteract traditional inhibitions toward integration. Company-internal patrons and mentors will accompany participants in both the preparation and the training phase. Like the refugees themselves, these helpers will get intercultural diversity training. This reflects our expectation that all participants want successful integration.
We will create inward transparency by constantly informing management and staff in personal talks, meetings, the Intranet and in print media. Management and those in charge of training will also be involved in the application process. In terms of external communications, we will report to the Berlin senate committees, trade associations, the educational sector and in the Internet and print media.
European Responsible Housing Awards 2016
Modalidad Responsible human resources management
Dirección Alt-Moabit 101 A
10559 - Berlin
Berlin (Germany)