1
2
3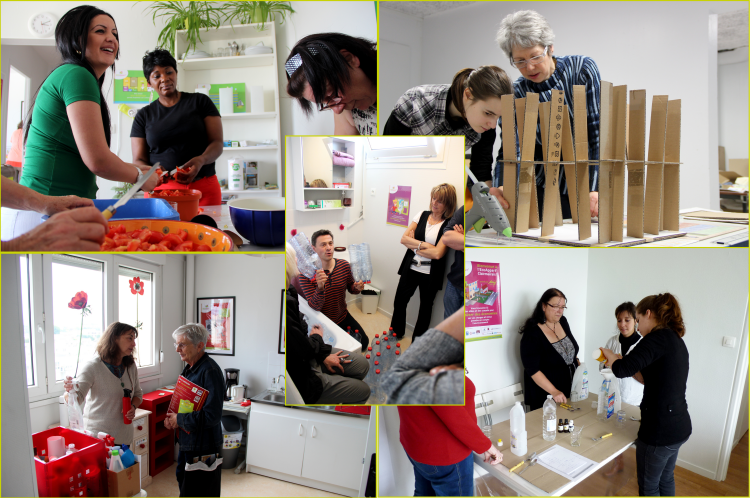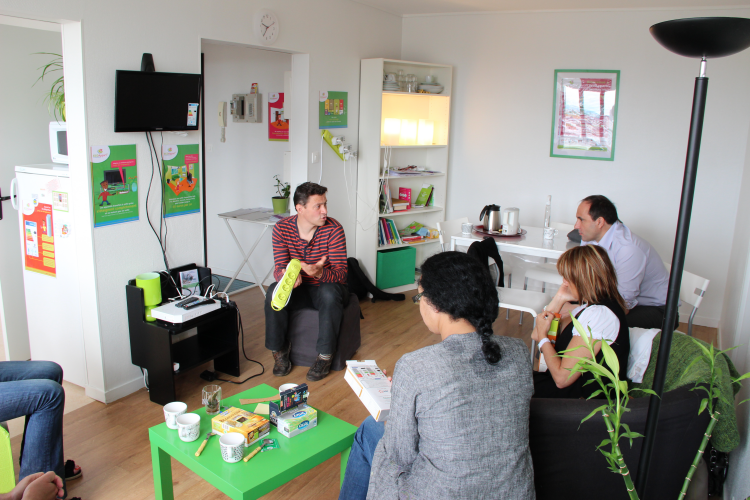 visitors of Reims habitat EcoAppart can discover how to save or control bills of water, heating, electricity. The EcoAppart also has an important function to fight against energy poverty: educate households with modest resources to environmental issues, learn to budget savings, reduce debt and unpaid.
It is also a place of resource and training at the service of social actors and businesses to households in difficulty to enable them to: identify atypical situations, excessive consumption, inadequate equipment and subscriptions; better understand the legal, regulatory, financial systems, technical data and performance that will advice and appropriate responses.A wide range of activities
Reims habitat's EcoAppart regularly organize for social workers, technical training during which a (an) expert (e) works on a theme related to housing. They can improve their knowledge on this subject and then use them in their daily work.
The EcoAppart 'also offers throughout the year workshops, open to all, offering to make his own household, paperboard furniture or cooking. These "Kitchen" workshops focus on the fight against food waste and, in this context, cooperation with supermarket was established. Taking up this theme, a DiscoSoupe is organized every year, illustrating another part of the scope of the EcoAppart ': the organization of specific events are part of a national or international approach (Energy Week, …).
In 2015 more than 1071 visitors attended the visit of the Reims EcoAppart habitat. It was decided to direct the tool to the support needs of rehousing plans, rehabilitation, water consumption adjustment problems.
In 2015 the EcoAppart has developed new awareness: garment processing shop, Awareness food waste, kitchen workshop parent / child, as part of the week of Taste, facilitation of several workshops on plants by a horticulturist.
European Responsible Housing Awards 2016
Modalidad Environment
Dirección 6 rue Hortense Sinzot
51100 - Reims
Marne (France)