Giving an answer to the territorial challenges (and environmental needs) through means of raising roof height with wooden structures and energy-efficient rehabilitation of a building in Paris.
1
2
3
4
5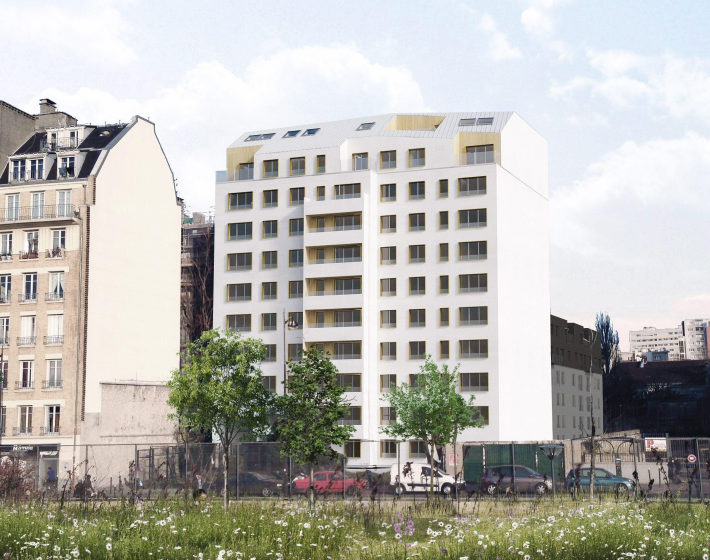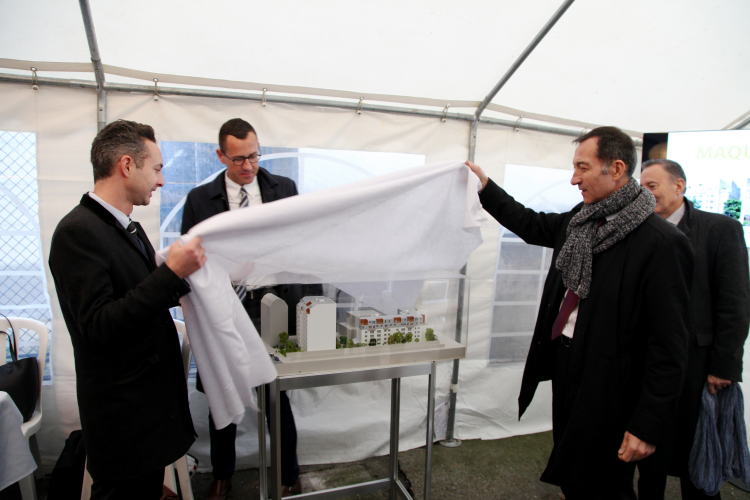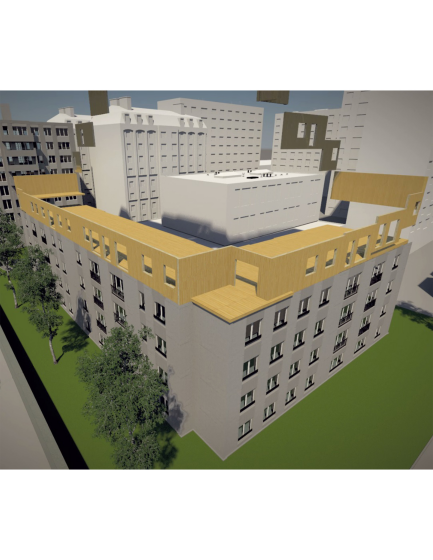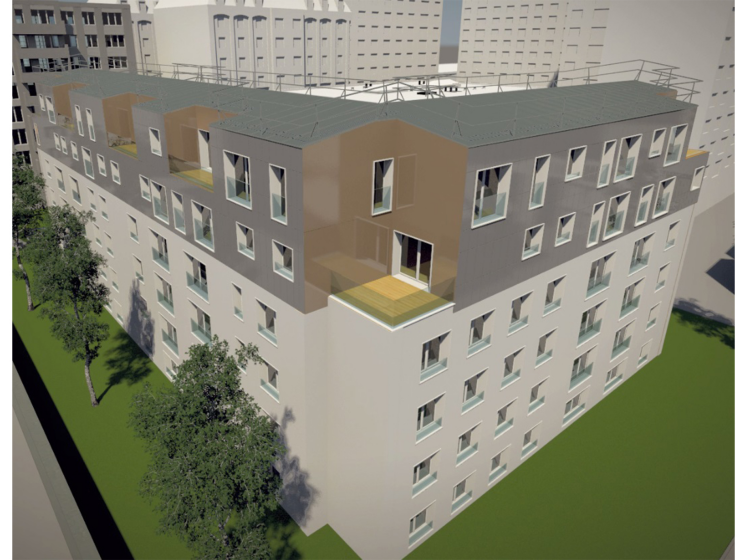 Two opportunities were open to us in order to develop a work plan which would meet the environmental objectives:
- Controlling the energy loss of the building;
- Improving the efficiency of heating systems, specifically by improving the output of the installations put in place.
The volumetry of buildings as well as the arrangement on the site led us to the conclusion that the insulation of the building envelope could be done from the outside, therefore answering effectively the above control of energy loss.
With regards to improving heating systems, we could have considered a collective production plan of heating and domestic hot water. This solution, requiring the reconstruction of the pipe network inside the housing units, was not selected given that the housings were occupied.
European Responsible Housing Awards 2016
Modalidad Environment
Dirección 72 rue d'aubervilliers
75019 - PARIS
Paris (France)