A neighborhood running on water - Energy-efficiency in the middle of the world heritage
1
2
3
4
5
6
7
8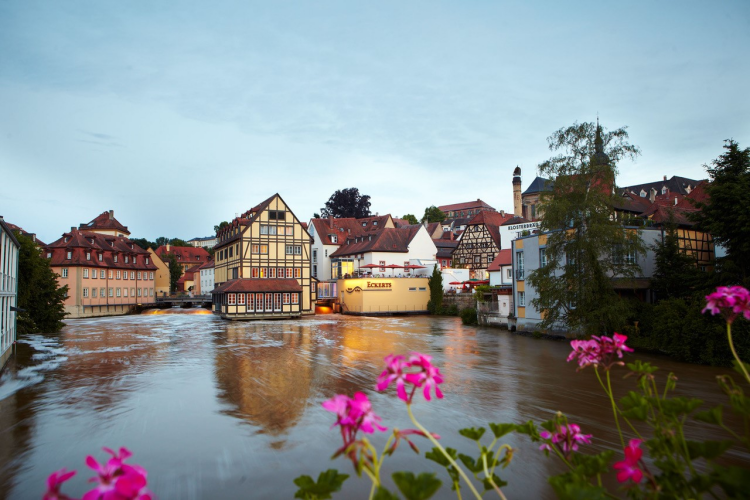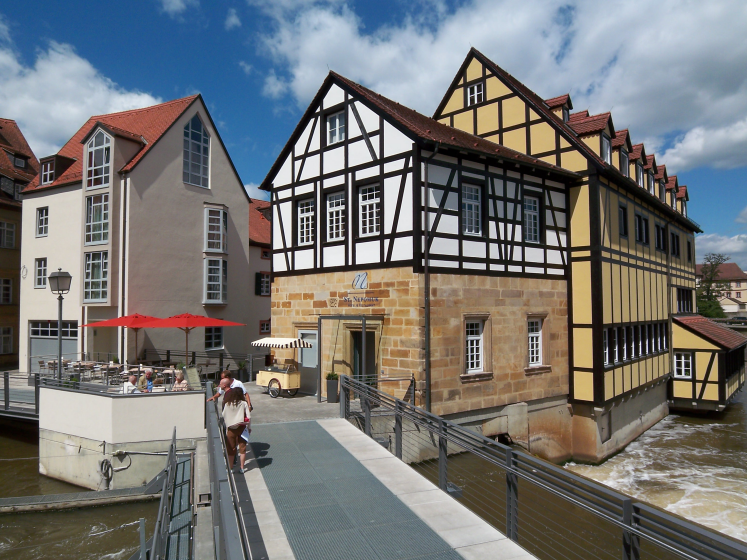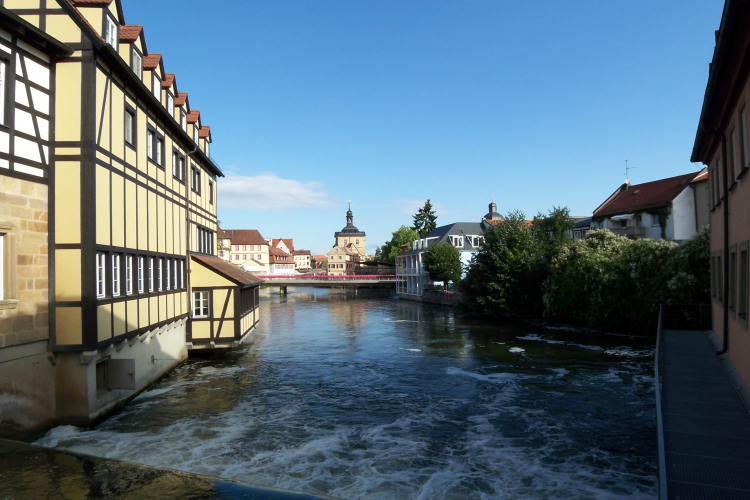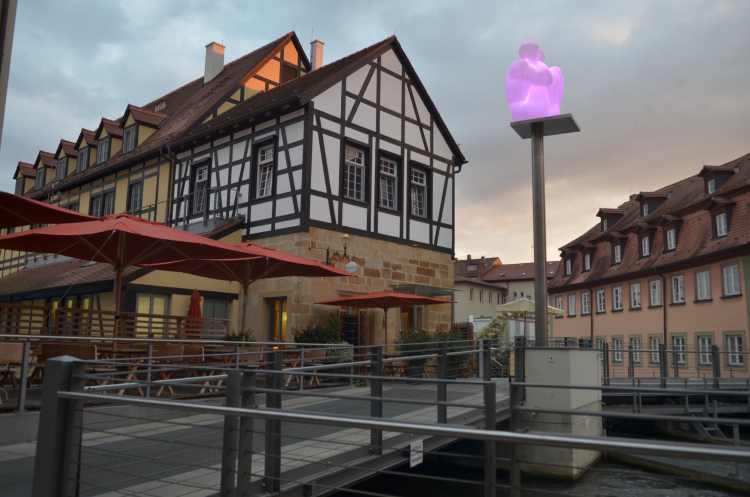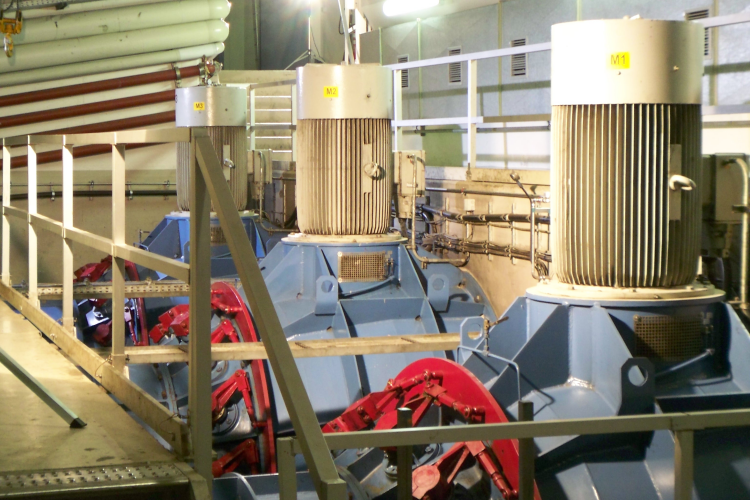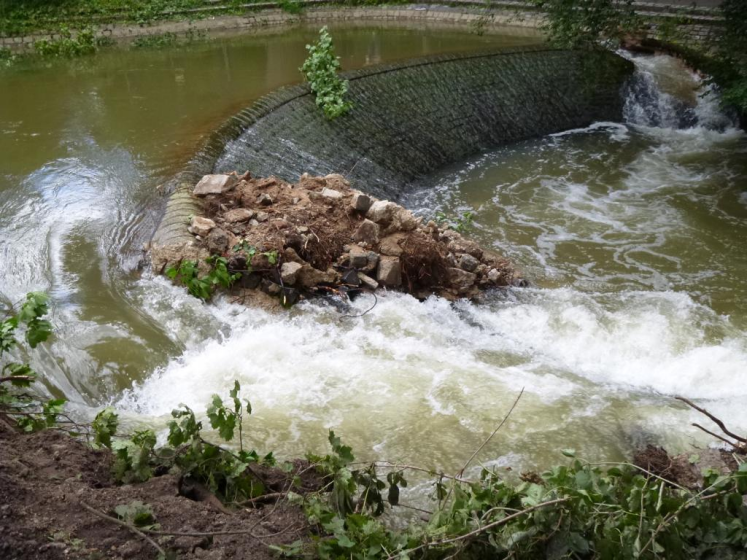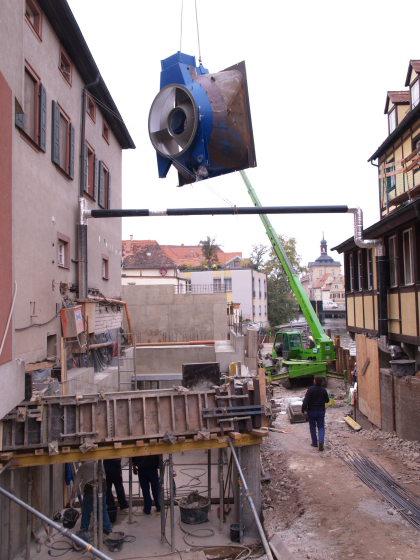 Joseph-Stiftung acquired the neighborhood ʺUpper millsʺ (German: ʺObere Mühlenʺ) as a renovation project in the late 1970s. Until 1983 the Joseph-Stiftung established ʺone of the most beautifully located student residence in Germanyʺ there, as the German newspaper ʺSueddeutscheʺ once wrote. In addition to that a hotel and a restaurant were built in the middle of the river. At the same time Europeʹs first underfloor run-of-river hydro-power-plant was put into operation. The neighborhood lies right in the middle of the Bamberg world heritage, so the protection of the historical buildings and monuments played an important role. For that reason, the hydro-power-plant was realized invisibly hidden under the water surface.
After the expansion with an additional turbine and other technical optimizations, the hydro-power-plant produced about 2.320.000 kWh/a power in 2017 – completely emission-free. To generate the same amount of power by using fossil fuels the environment would be polluted by 2,500 tonnes of carbon dioxide per year. 350 hectare of forest would not be enough to decompose this containment. 
Therefore the ecological footprint of the district is quite remarkable: As the energy supply solely comes from hydro-power and the heat-supply uses regenerative long-distance heating the neighborhood ʺUpper millsʺ provides a perfect energy-efficient solution. Additionally ecological compensatory measures were consequently implemented.
Joseph-Stiftung offers tours to teach about technology, water protection and renewable energy production as well as regional characteristics. The commitment to cultural investments and engagement completes the concept ʺUpper millsʺ.
European Responsible Housing Awards 2019
Modalidad Leaders of innovation, agents of fair energy transition
Dirección Obere Mühlbrücke 9-11
96047 - Bamberg
Bayern (Alemania)