Jury members
Enric Mir
Member
Arquitecto miembro de la junta del COAC
Manuel Ruisánchez
Member
Arquitecto miembro de la junta del COAC
Gerardo Wadel
Member
Arquitecto Societat Orgànica
Andreas Moser
Member
Arquitecto, de BASF Española
Carmen Moral
Member
Dep. Especificación Técnica de BASF Construction Chemicals España
Jury decision
Date: 31.10.2012
Time: 12:00.
Jury members:
· Enric Mir (member of the board of COAC Architect)
· Manuel Ruisánchez (member of the board of COAC Architect)
· Gerardo Wadel (Architect Society Orgànica)
· Andreas Moser (Architect, of Spanish BASF)
· Carmen Moral (Dep. Technical Specification of BASF Construction Chemicals Spain)
Meeting the jury of the Col.legi d'Arquitectes de Catalunya BASF Architecture Award 2012 (1st edition), composed of two architects representing the COAC, an architect appointed by BASF Construction Chemicals two representatives of BASF Construction Chemicals, above, gives the following result:
THE BEST PROJECT CATEGORY
The jury agreed to award the BASF Award for Architecture 2012 project:
Conjunt d'equipaments a l'fàbrica antiga Alchemika.
Architects by Oliveras Boix
For the smart urban social interaction of a complex and diverse program; that through rehabilitation of existing buildings and new buildings constructed architecture and high quality spaces placing value on the memory of the place.
SPECIAL MENTION TO SUSTAINABILITY PROJECT
Bodega Wine Warehouse for Lagravera - Alfarràs Lleida.
by Carles Sala and Relija Ferusic
By preserving a building retaining its original character, despite a change in use, posing a vision of sustainability understood as maximum reuse existing and new minimally invasive. The attitude manifests project is a benchmark of how to intervene park built our cities.
JURY FINDS HIMSELF TO AWARD TO WORK TWO SPECIAL MENTIONS:
115 edifici habitatges Official PROTECTION Puig d'en Roca, Girona
Made by Arcadi Pla y Mas Miquel Arquitecte
By the application of passive and active strategies in a residential proposal of great urban and architectural complexity. By providing the building mechanisms to ensure measurement and control energy use phase.
AND TO WORK:
Day center for Alzheimer Novelda (Alicante).
Made by Angel Martinez, Carlos Sanchez and Luis Navarro
For the bet and incorporation of innovative materials BASF Construction Chemicals that contribute to the comfort, reduced noise and no appearance of architectural barriers, which assist in fulfilling the high technical and aesthetic requirements of the project.
And for the record signing this certificate in
L'Hospitalet de Llobregat, October 31, 2012.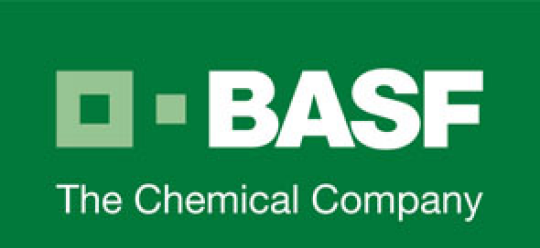 Closed
Deadlines From 12/04/2012 to 03/10/2012
Adreça COAC Pl. Nueva. 5, 8a planta 08002 Barcelona