Presentation
El Jurado de los Premios AVS 2022 estará compuesto por:
Tres miembros de AVS.
Un representante de la Secretaría General de Arquitectura, Vivienda y Suelo del MITMA.
Un representante del Ministerio con competencias en políticas sociales de acompañamiento en materia de vivienda.
Dos especialistas de reconocido prestigio en el sector.
Un representante de la Confederación de Cooperativas de Viviendas en España (CONCOVI).
Un representante de GBCe.
Un representante de Housing Europe.
Un representante del Tercer Sector.
Jury members
D. Jerónimo Escalera Gómez
president of the jury
Presidente de AVS
Dª Francisca Cabrera Marcet
Secretary
Ex Gerente de AVS
D. Antonio Sánchez Matos
Member
Gerente de EMUVIJESA (Jerez)
D. Francisco Javier Martín Ramiro
Member
Director General de Vivienda y Suelo, Mitma.
Dª. Patricia Bezunartea Barrio
Member
Directora General de Diversidad Familiar y Servicios Sociales
D. Lluis Hosta Privat
Member
Arquitecto y miembro de GHS
D. Juan Casares Collado
Member
Presidente de la Confederación de Cooperativas de Viviendas de España (CONCOVI)
D. Luciano Poyato
Member
Presidente de la Plataforma del Tercer Sector
D. Julio Tejedor Bielsa
Member
Catedrático de Derecho Administrativo y ex Director General de Vivienda y Urbanismo del Gobierno de Aragón
D. Bruno Sauer
Member
Director General de GBCe
Dª Sorcha Edwards
Member
Secretaria General de Housing Europe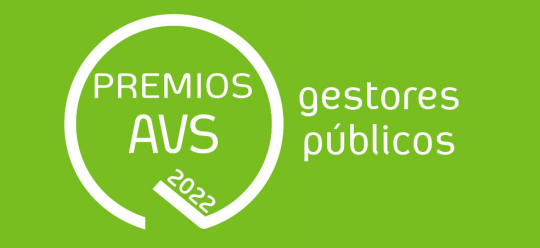 Closed
Deadlines From 15/02/2022 to 31/03/2022
Adreça C/ Luis Vives, nº 2, 1º entlo. 46003
Phone 96 391 90 13 / 96 392 40
Email premiosavs@gestorespublicos.org