1
2
3
4
5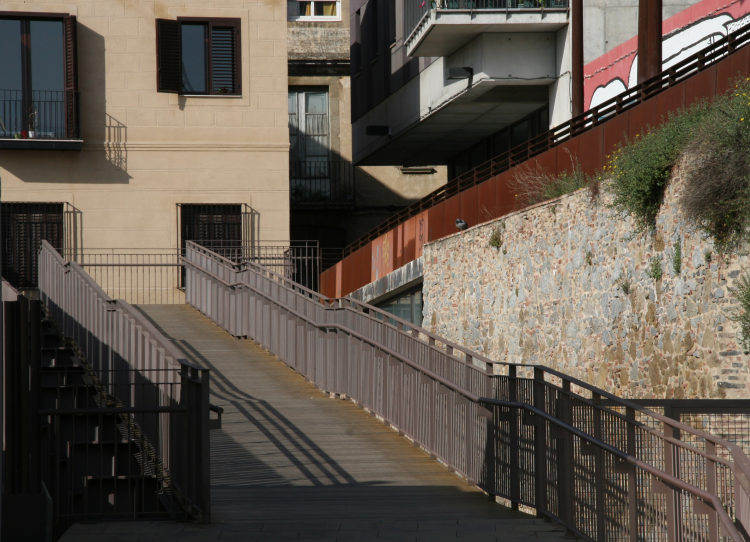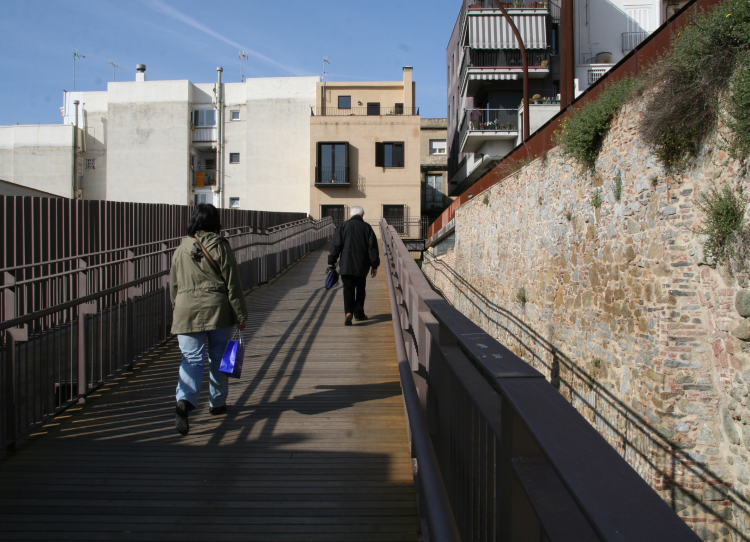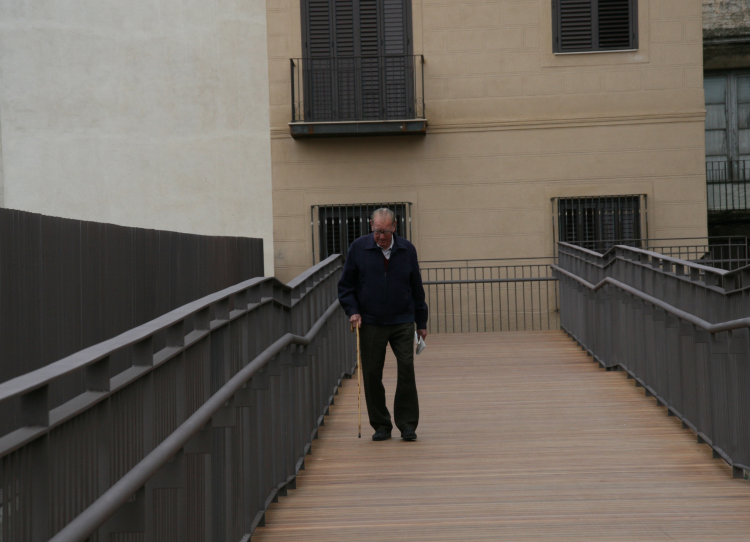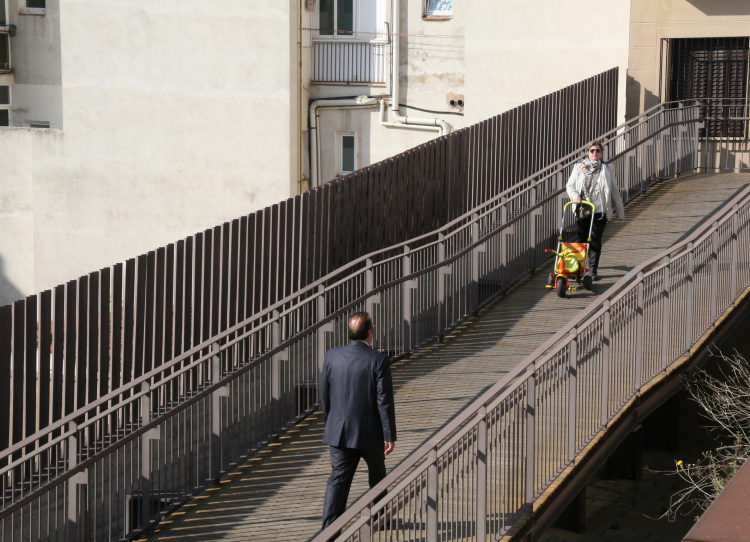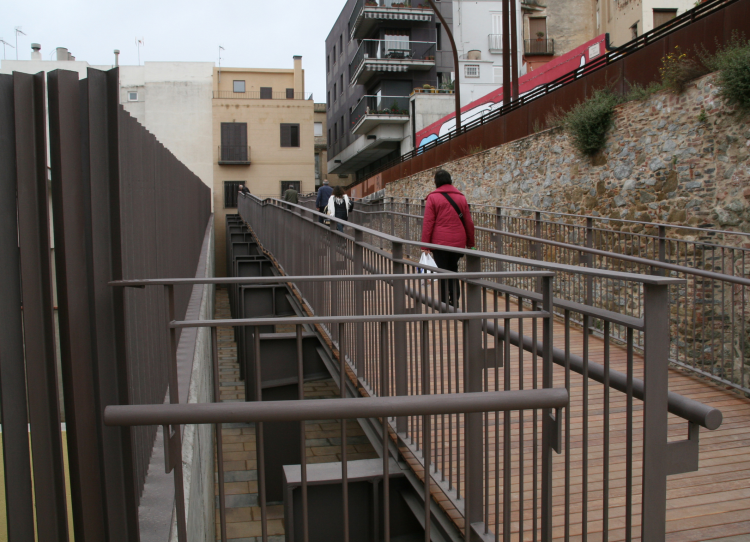 The nova Passarella Plaça de la Muralla tea 2,70 m d'amplada i 43 m in length. The ramp, Whip, is adapted so that is fa l'accés to pla peu per extrems ambdós of Passarel·la. A month, hi has quatre Replans of Resting in the llarg of mateixa fer per month Rent comfortable hand traffic Vianants dels. It is a unique construcció tracta d'amb metàl·lica structure, the creació per qual s'han utilitzat d'acer 41,000 kg. The disseny seu has tingut in the visibilitat compte d'una part of the wall of segle XVI declared a Bé Cultural d'National Interest (BCIN), which is troba to the Plaça of the wall. Així, els pilars of Passarel·la s'han eccentrically ubicat not impedeixen the seva visió i Baranes SLE are Metàl·liques.
III Mostra d'Arquitectura del Maresme
Modalidad Intervention in outdoor areas
Uso
Dirección C/ del Pou d'avall
Mataró
Barcelona (Spain)
Arquitectura
Manel Moreno Vidal
VIDAL ARQUITECTES
Promotor
PROMOCIONS URBANÍSTIQUES DE MATARÓ, S.A.
Contractor
SERVICIOS Y OBRAS BARCELONA, S.L.