1
2
3
4
5
6
7
8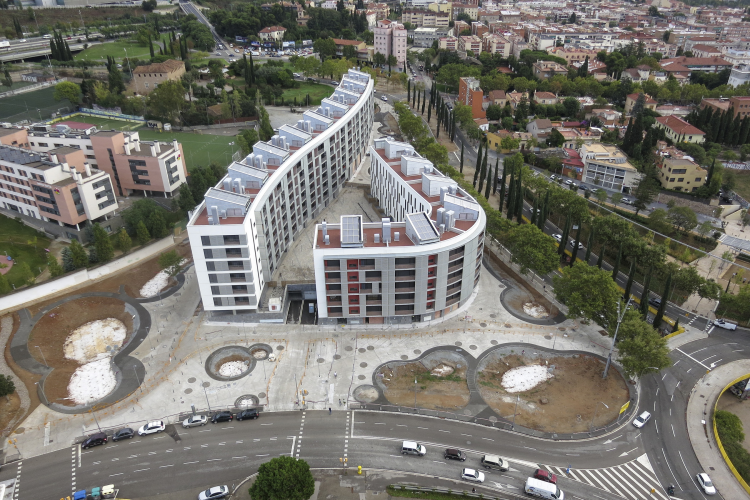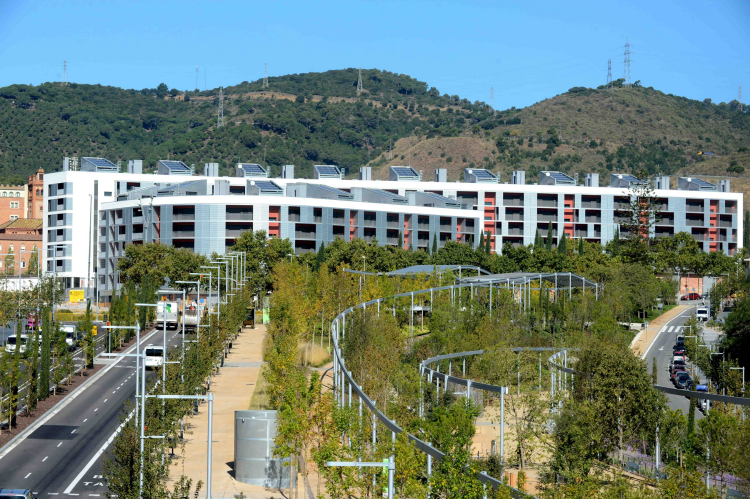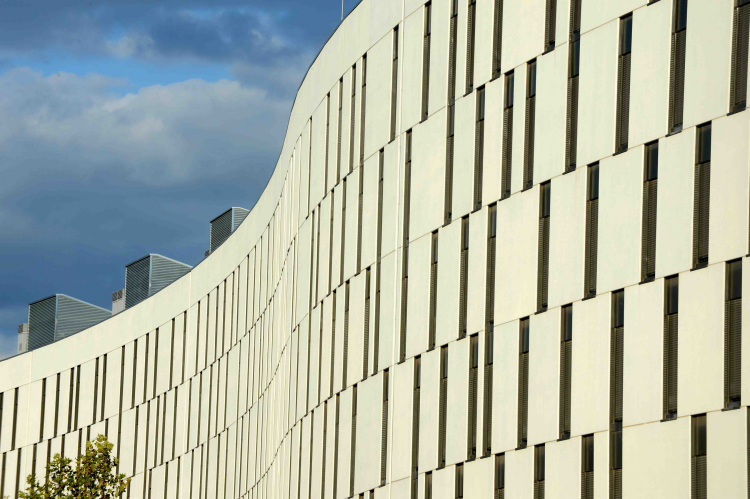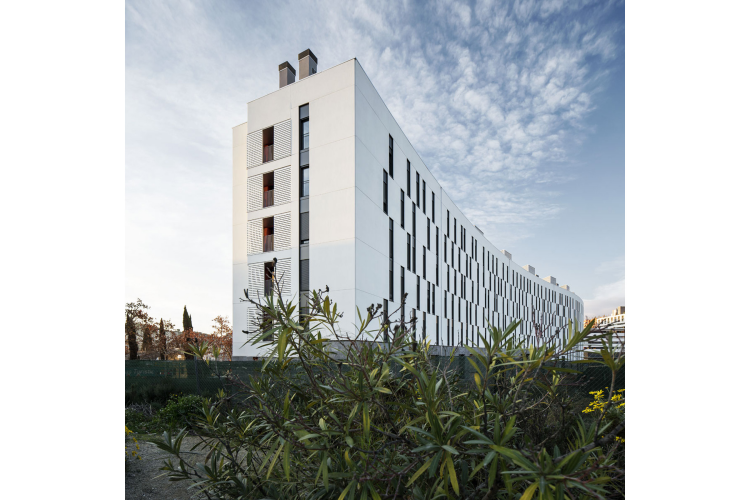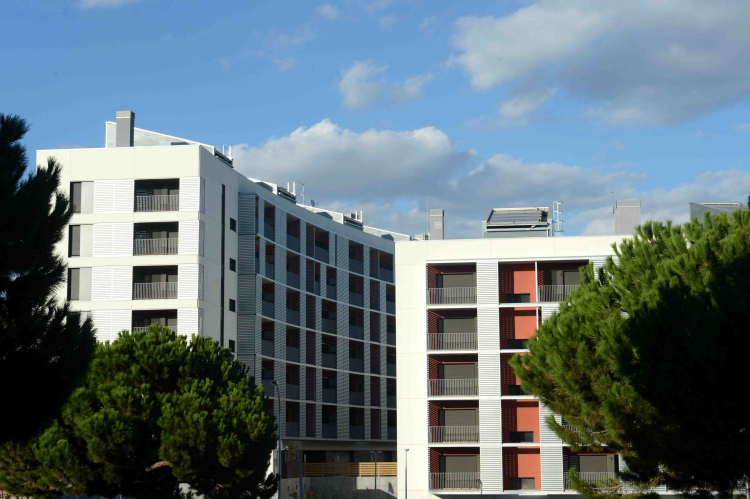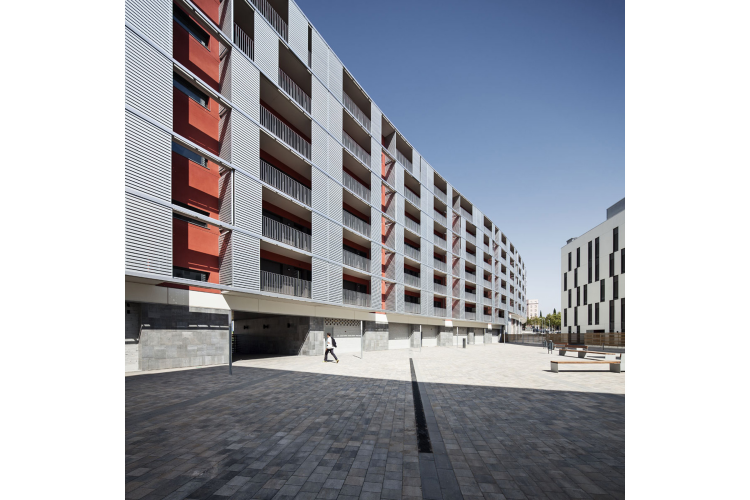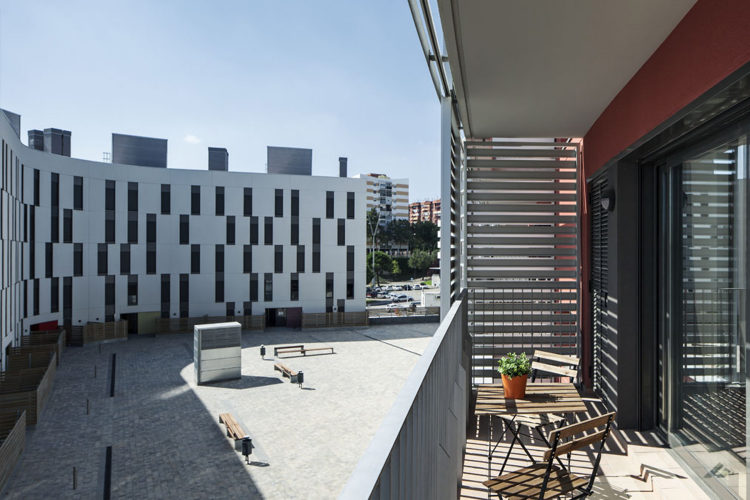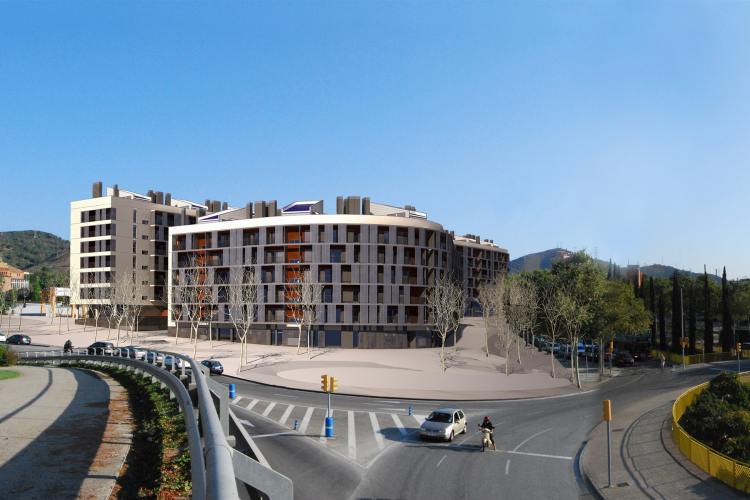 160 FLATS IN HORTA-GUINARDO , BARCELONA
This project is strategically located in the integrated urban redevelopment of Estatut de Catalunya Avenue, in the area of Horta-Guinardó.
The building houses 160 social flats, commercial or retailed functions and a car park in the basement and could be considered as a remarkable one in the urban network, because of his placement, size and uses.
The high density allowed by the urban regulations suggested the design of two separate buildings placed in the plot perimeter with a central court. The building is located on a steep site and the upper building, having two levels more than the lower one, allows the sunlight to reach all the flats.
The staircases and the entrance halls are located in the perimeter of the block of flats and in the central court, that has been designed as a local square related to the neighbourhood walkways.
All the flats have two opposite facades that maximize the wind-induced ventilation and they also have balconies and latticework that protect them from the sun and provide comfort in summer time.
In the flats some rooms can be used for several functions. The kitchen is open to the dining room. The bedroom next to the entrance can be used as a studio. The laundry is next to the kitchen and leads to the bedrooms. There is a clothes dryer in the balcony.
The building materials are light and convenient: GRC facades, parquet flooring, plasterboard walls and inverted roofs. Hot water is provided by solar panels.
Modalidad Public housing
Uso
Fecha de inicio de obra 2010-05-20
Fecha del certificado final de obra 2013-10-30
Dirección Avinguda de l'Estatut de Catalunya 57
Barcelona
Barcelona (Spain)
Arquitectura
Marti Miralles Arquitectes SLP
Promotor
PMHB - Patronat Municipal de l'habitatge de Barcelona
Contractor
OHL - OBRASCÓN HUARTE LAIN, S.A.
Otros técnicos
Rafael y Laura Bellmunt
Consulting Oficina Técnica Lluis J. Duart S.L.P.
Joan March Raurell