1
2
3
4
5
6
7
8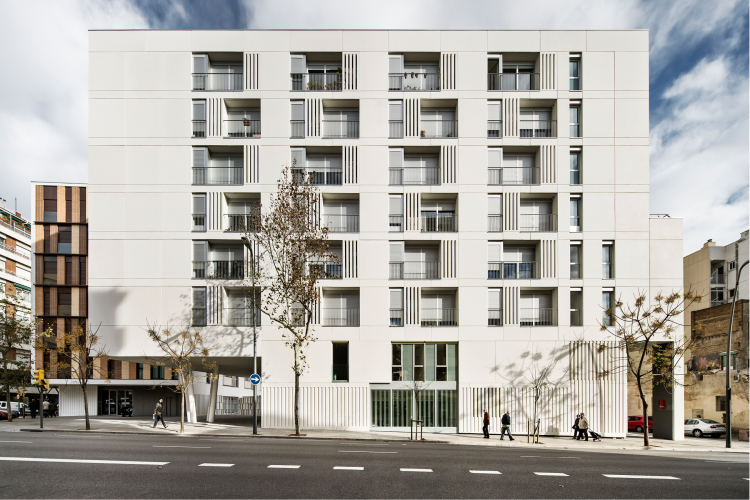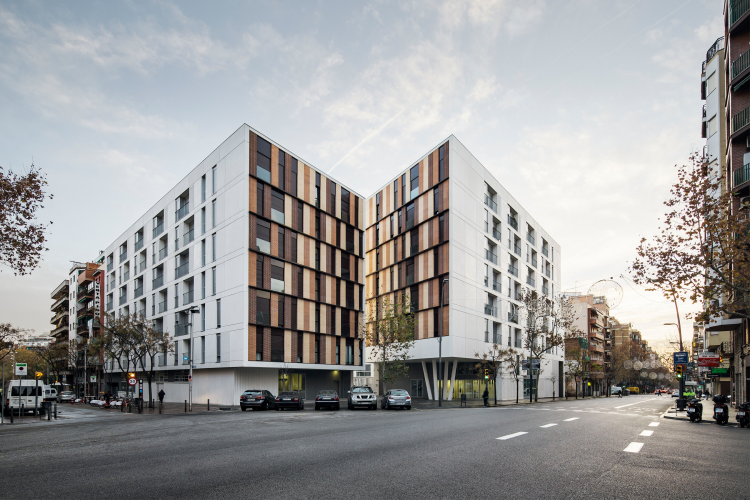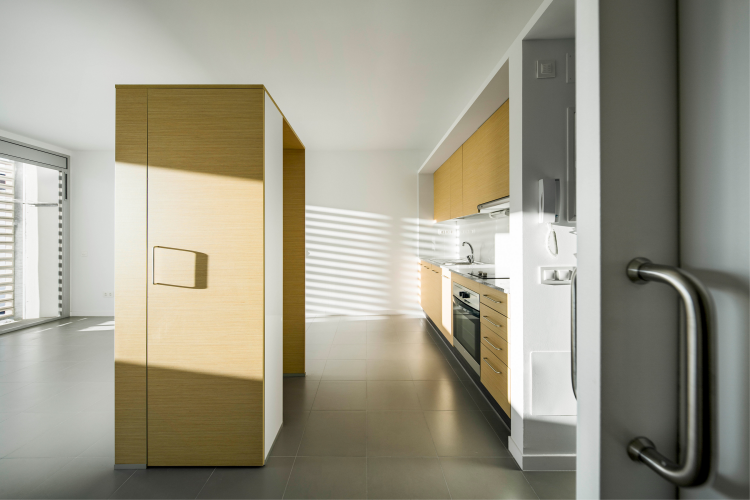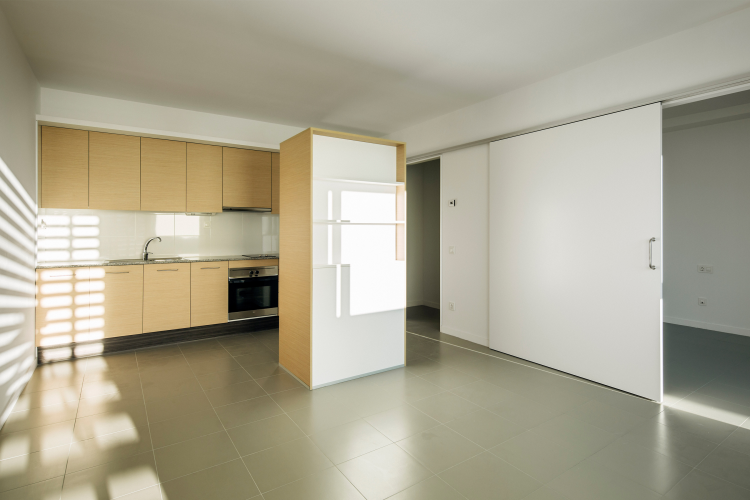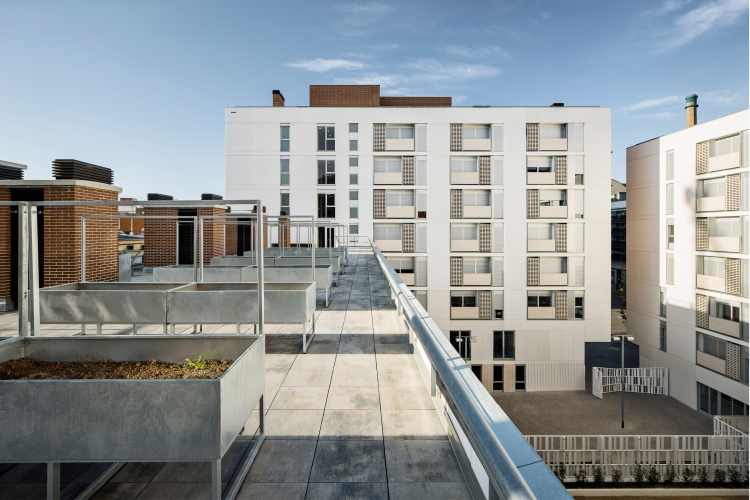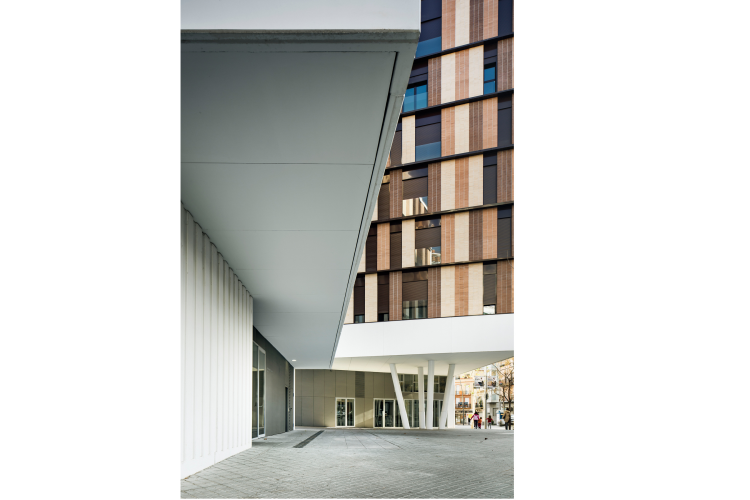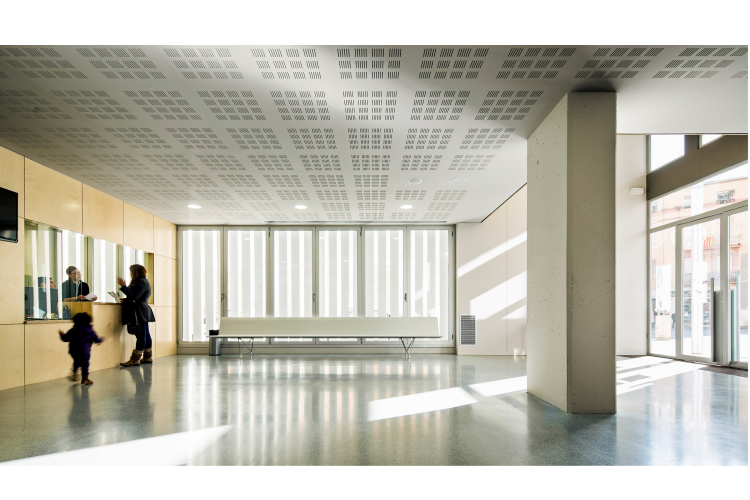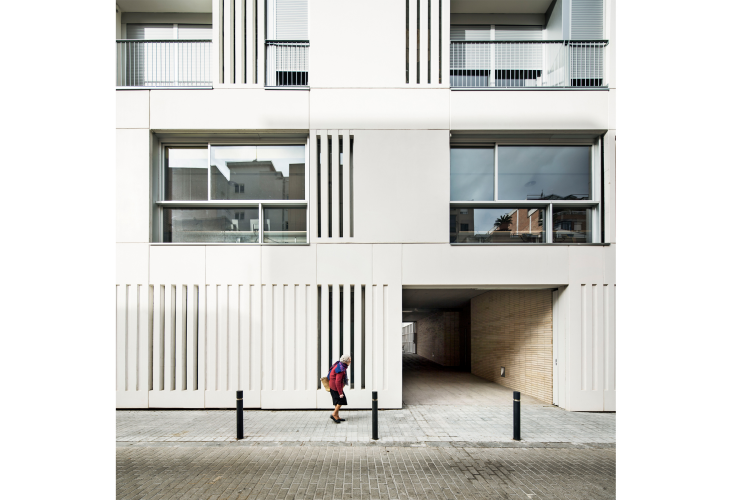 Five projects for a collection of public use buildings: 154 rental dwellings for young people and senior citizens; a nursery; a community centre; and two underground storeys for rental parking lots.
The scheme is organised into two distinct buildings separated by a courtyard located in the most prominent position: the chamfered corner of the two main streets. By locating the courtyard on the corner– the areas in the Cerdà Eixample grid which permit the best frontal views – we create a focal point through which the interior square is revealed through an exciting use of space. The 6 floors of the two buildings come together in perilous proximity, reaching over the courtyard to open up the ground floor and enable panoramic views from the surrounding streets.
We have incorporated building techniques into the exterior design which create interplay of light and shade through the careful arrangement of spaces.
Modalidad Public housing
Uso
Fecha de inicio de obra 2009-11-17
Fecha del certificado final de obra 2012-08-04
Dirección CALLE NAVAS DE TOLOSA 310B-312 E INDUSTRIA 346 BARCELONA
Barcelona
Barcelona (Spain)
Arquitectura
Nogué · Onzain · Lopez arquitectos SL
Promotor
Patronat Municipal de l'Habitatge de Barcelona
Contractor
COPISA CONSTRUCTORA PIRENAICA S.A.
Otros técnicos
Miquel Angel Simón Baraldés
AIGUASOL
BIS ARQUITECTES
FONT I ARMENGOL