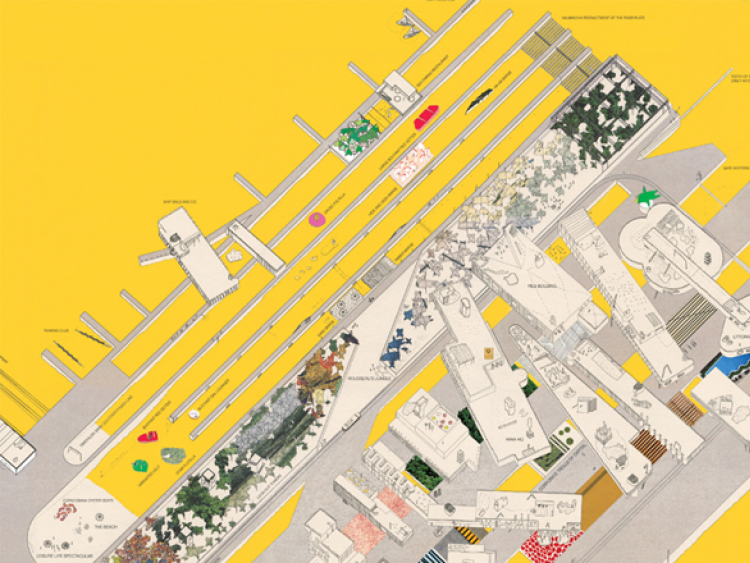 The Call for Global Architecture Graduate Awards 2014 is open until August 4 (extended deadline).
These dedicated to spreading the work of architecture students who are currently pursuing studies or have graduated in the course of the last year, betting on the importance of outputting academic projects and their authors, understanding that in a few years be respectable awards professionals who try to find their way into the world of architecture. Thus, 2014 GAGA understood as a kind of help to start an architectural career carve hard.
Winner 2013 Postgraduated GAGA: THE ARCHITECTURE OF SYNTHETIC, THE SPECTACULAR AND THE belligerent by Frances Edith Cooper (University of Auckland) view project
To evaluate the criteria that each of the proposals deserve, The Architectural Review (entity that organizes) has divided the project into 2 categories: Undergraduated for currently enrolled students who follow the race; and Postgraduated, intended for those newly graduated architects.
The awardees and finalists will be published in the special issue of Architectural Review, entitled Academic Annual. In addition, they will be rewarded with one year free subscription to the magazine.
GAGA 2013 Winner Undergraduated: AU FIL DU FLEUVE by Clelia Zappalà, Riccardo and Marco Torresi Marcelletti (University of Ferrara) view project
More information:
http://www.architectural-review.com/story.aspx?storyCode=8662491
To fill the inscription:
http://www.architectural-review.com/ar-awards/global-architecture-graduate-awards/global-architecture-graduate-awards-2014/enter