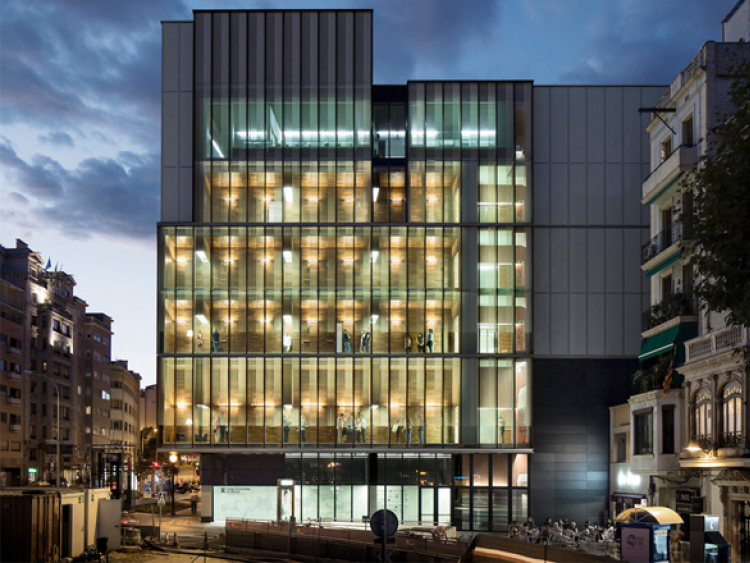 The Premis Catalunya Construcció, organized by the Association of Surveyors, Technical Architects and Building Engineers of Barcelona (CAATEEB) in order to publicize the efforts of professionals and entrepreneurs and reward those who, through their work have contributed to improve the quality, management, sustainability, innovation and safety in construction in Catalonia, has opened registration for its twelfth edition.
The deadline for nominations will end on March 27 at 14.00, giving way to the period of jury deliberation.
As is tradition in the Awards, these will be awarded in June during the Night of Construction (date and place to confim), an event which acts as a closure of each issue.
CATEGORIES AND AWARDS
For this edition of 2015, Premis Catalunya Construcció consist of 4 categories and 2 special awards:
1. THE ADDRESS OR PERFORMANCE MANAGEMENT OF THE WORK
2. COORDINATION OF SAFETY AND HEALTH
3. INNOVATION IN CONSTRUCTION
4. TO INTERVENTION ON EXISTING BUILDINGS
5. A CAREER (Special Award)
6. CONSTRUCTION EXCELLENCE (Audience Award)
More information:
http://www.apabcn.cat/ca_es/serveicolegiat/actesiactivitats/premis/2015/Pagines/convocatoria.aspx
Winners of the last edition:
http://www.premiosdearquitectura.es/es/Noticias/ganadores-premis-catalunya-construccio-2014-90.html