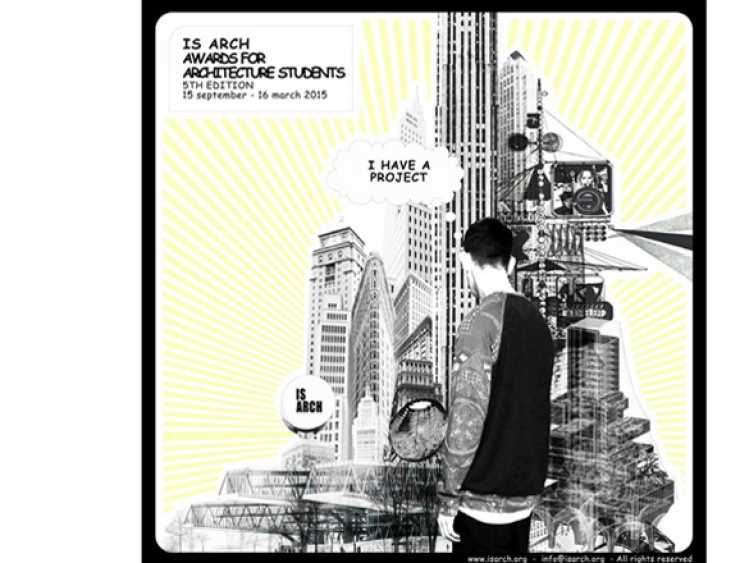 The IS ARCH Awards, internationally and for students of architecture character, has opened registration for its 5th edition.
Note that not only can occur architecture students also any young architect shall be entitled to enroll in the award, provided that finished their studies in the last three years.
JURY
- Ippolito Pestellini Laparelli OMA
- Tomislav Dushanov associated with Herzog & de Meuron
- Diego López Arahuetes, project manager at Kengo Kuma & Associates
- William E. Butler associated with César Pelli
- Emmanuel Blamont of Ateliers Jean Nouvel
- Makoto Fukuda, project manager at Toyo Ito Architects and EMBT
- Iñaki Abalos
- RCR Aranda Vilalta Arquitectes Pigem
- Ricardo de Ostos of NaJa and deOstos
AWARDS
For this fifth edition, the organization will award three prizes ISARCH 10 honorable mentions, and 30 finalists.
- 1st PRIZE: 3000 € a Web Connected Printer HP Designjet, physical magazine subscription On Design and digital subscription to the magazine 2G
- 2nd PRIZE: 2000 € and digital subscriptions to magazines On Design and 2G
- 3rd Prize: 1000 € and digital subscriptions to magazines On Design and 2G
Besides offering arrangements for the development of professional practices in the study Kengo Kuma (France) and Herzog & de Meuron.
SCHEDULE
- 15 September 2014: the first registration period (30 €) opens
- November 17, 2014: The second registration period (60 €) opens
- January 19, 2015: the third period of registration (90 €) opens
- February 16, 2015: deadline for submission of proposals
- From 9 to 23 March 2015: publication of all proposals and periods of deliberation the jury and public voting
- March 26, 2015: announcement of the winners, mentions and finalists
More information: