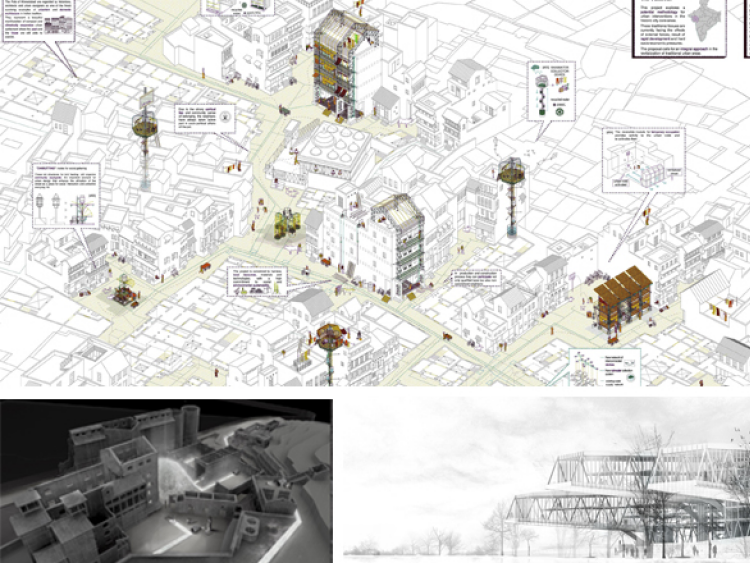 The Isarch Awards International Awards aimed at students of architecture, have already unveiled the winning projects of this first edition. These awards seek to set a platform for the dissemination and discussion of Architecture in universities globally.
In its first edition, the technical jury is formed by Ivan Harbour (Rogers, Stirk Harbour + Partners), Benedetta Tagliabue, Tomislav Dushanov (Associate Herzog & de Meuron), Koji Tsutsui and Fernando Marquez Cecilia.
There are 3 winners, 10 Honorable Mentions, and 30 finalists among the 200 projects submitted from over 50 countries.
1st Prize: URBAN STRATEGIES TO REGENERATE INDIAN PUBLIC SPACE: A CASE STUDY OF POLS IN AHMEDABAD by Almudena Cano Piñeiro (ETSAM)
2nd Prize: THE CEMENT by Ignacio de Teresa Fernandez-Casas (ETSA Granada)
3rd Prize: EISA BABEL by Javier Ruiz Subirá University (ETSAM)
Finally, remember that enrollment Awards is open and can participate until 22 April. For more information: www.isarch.org