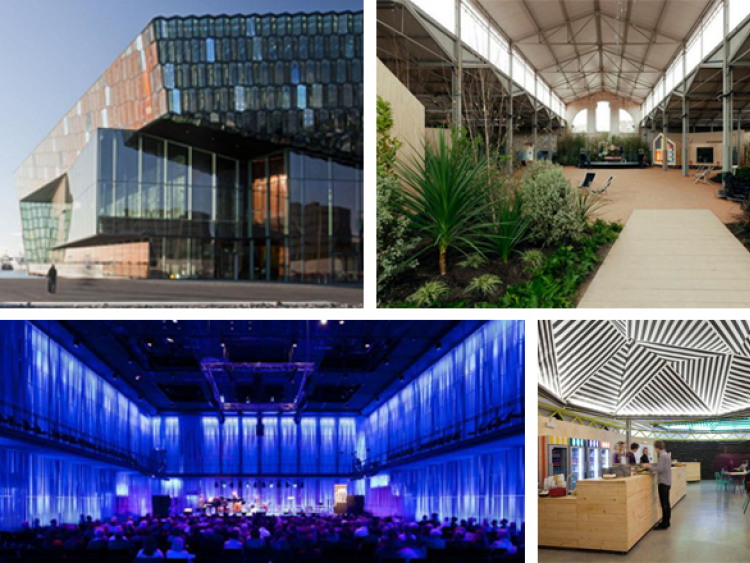 The auditorium and conference center Harpa Reykjavik Henning Larsen Architects and artist Olafur Eliasson has been awarded the Prize for Contemporary Architecture of the European Union Prize Mies van der Rohe 2013. Emerging Architect Special Mention, however, has Langarita been granted to Mary and Victor Navarro by Nave Music Matadero Madrid in Spain.
The ceremony will take place on June 7 at the Mies van der Rohe Barcelona, ​​as the 25th anniversary of the Prize was also held
Harpa has been awarded due to its ability to unite the city and the harbor district, achieving revitalize the port area of ​​Reykjavik.
Ship Music Matadero Madrid instead is a transformation of a disused space, built in just two months to host a traveling music festival. A school of music that enriched the artistic meeting participants.
Finalists:

Hall, Ghent, Belgium
Robbrecht in Daem architecten; Marie-José Van Hee architecten

Superkilen, Copenhagen, Denmark
BIG Bjarke Ingels Group; Topotek1; Superflex

Nursing Home, Alcácer do Sal, Portugal
Aires Mateus Architects

Metropol Parasol, Seville, Spain
J. Mayer H.
+ Info: http://www.miesarch.com/index.php?option=com_content&view=article&id=7&Itemid=4&lang=es