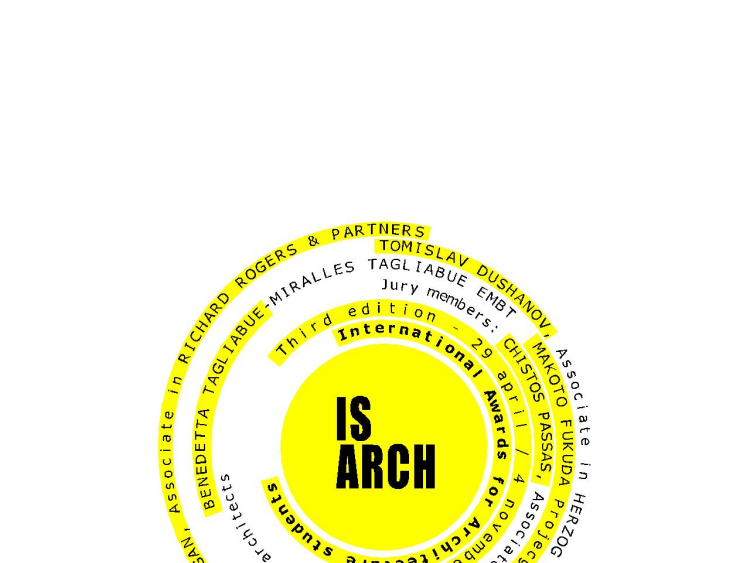 The IS ARCH, international awards aimed at students of Architecture Awards have announced the jury and the awards this year. The second registration period ends on September 29.
This year's winners will compete for an internship in the study of Herzog & De Meuron and Zaha Hadid.
For more information: www.isarch.org
JURY
- MAKOTO FUKUDA Project Manager at Toyo Ito Architects.
- TOMISLAV DUSHANOV Partner Herzog & de Meuron
- FRANCISCO MANGADO
- Benedetta Tagliabue Miralles Tagliabue - EMBT
- Passas CHRISTOS Associate Director Zaha Hadid Architects
- REYNOLDS LOGAN, Partner of Richard Meier & Partners


AWARDS
7000 euros in prizes
- Connected Printer HP Designjet Web
- On Magazine Subscription Web design and magazine subscription 2G
-Practical Professionals Herzog & De Meuron Studio and Zaha Hadid Architects.
DATES
-29 September: End of the second registration period
-30 September: Beginning of the third period of registration
-14 October: Beginning of recent registration period
-4 November: End of registration