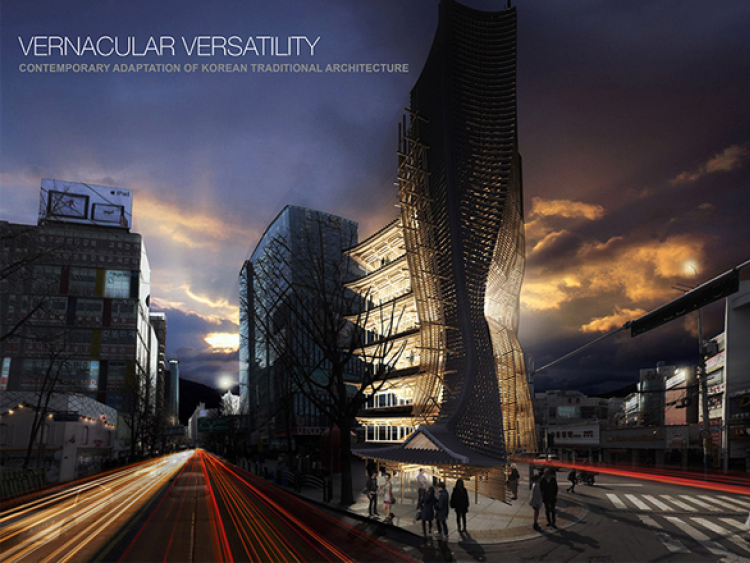 EVolo Magazine Magazine convened the 9th edition of the awards EVOLO sckyscraper COMPETITION, designed to recognize those outstanding ideas to life vertically through the use of new technologies, materials, programs, aesthetics, and spatial organizations.
Inside the Jury were: Wiel Arets (Wiel Arets Architects and dean at the Illinois Institute of Technology's College of Architecture), John Beckmann (Axis Mundi), Michael Hensel (AKNW + NAL and professor at the Oslo School of Architecture), Lisa Iwamoto (IwamotoScoot Architecture and professor at the University of California Berkeley), Kas Oosterhius (Oosterhius-Lénard and professor at the Delft Univesity of Technology), Derek Pirozzi (architect Oppenheim Architecture + Design and winner of the first prize in the 2013 edition) Tom Price (Tom Price), Fernando Romero (FR-EE), Craig Scott (IwamotoScott Architecture and professor at the California College of the Arts), Carol Willis (director of the Skyscraper Museum and professor at Columbia University) and Dan Wood ( WORK Architecture Company and professor at Yale University).
Among the 525 projects from 43 countries from all continents, which received eVolo Magazine, has been awarded three prizes and twenty mentions.
AWARDS
1 - VERNACULAR VERSATILITY Yong Ju Lee (United States)
The project reinterprets traditional Korean architecture with contemporary mixed-use mixing height
2 - CAR AND SHELL: MONSTER'S OR MARINETTI Mark Talbot and Daniel Markiewicz (United States)
Proposal for a city in the sky Detroit
3 - PROPAGATE SKYSCRAPER of yuhao Rui Liu and Wu (Canada)
An architecture that investigates the use of carbon dioxide structures in skyscrapers
MENTIONS
Some of the entries include proposals as skyscrapers able to filter contaminated air in cities, cities in the sky of the city of Los Angeles, a paper tower in 3D and located in the desert and a core of vertical transport, among many other projects innovative.
In addition the book eVolo Skyscrapers 2 limited edition will be published and examining 150 projects received during these nine years of competition.
For more information: