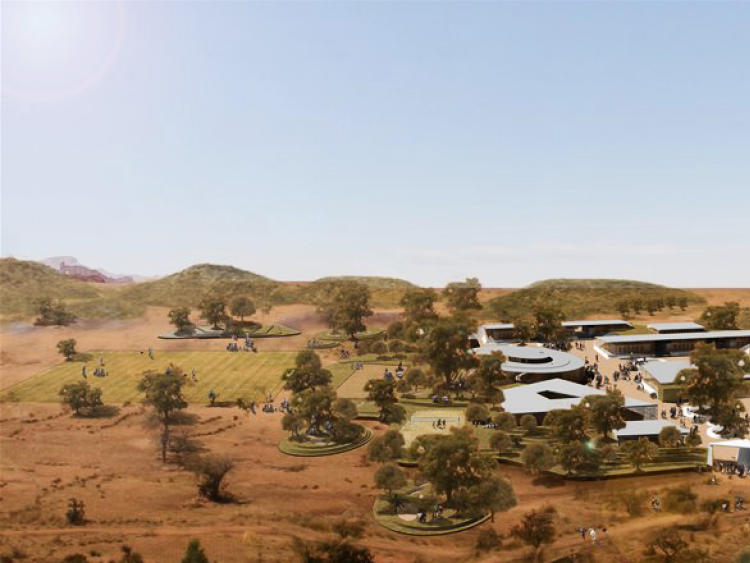 Has closed the registration deadline for the fourth edition of the Holcim Awards, organized by Holcim Foundation and seek to reward those architectural projects, civil engineering, urban design, materials, construction products and technology that contribute to the five points for the sustainable construction.
Participants registered for the prize must edit and complete your registration before March 31.
CATEGORIES
- HOLCIM AWARDS (Principal): For projects started after July 1, 2013 and have reached an advanced stage of design with a high probability of execution, and the perpetrators are of age.
- NEXT GENERATION: This includes all those visionary projects and bold ideas, whose authors have between 18 and 30 years. Proposals must be started after July 1, 2013.
Winner 3rd edition of the Global Holcim Awards Silver: Remedy Urban and Civic Infrastructure in São Paulo by Urban-Think Tank
JURY
EUROPA
- JEAN-PHILIPPE VASSAL (Lacaton & Vassal Architects)
- HORIA ADRIAN (Area Manager Europe at Holcim Ltd.)
NORTH AMERICA
- TOSHIKO MORI (Toshiko Mori Architect)
- ALAIN BOURGUIGNON (Area Manager North America at Holcim Ltd.)
LATIN AMERICA
- BRUNO STAGNO (Bruno Stagno Architect and Associates)
- TATIANA BILBAO (Tatiana Bilbao Architects)
AFRICA-MIDDLE EAST
- Howayda AL-Harithy (Professor at American University of Beirut)
- AZIZA Chaouni (Aziza Chaouni Projects and professor at University of Toronto)
ASIA-PACIFIC
- RAHUL MEHROTRA (Rahul Mehrotra Associates)
- DONALD BATES (LAB Architecture Studio and professor at University of Melbourne)
Winner 3rd edition Holcim Awards Bronze Award: Urban Renewal and Aquatic Complex in Berlin by Tim and Jan Edler
REGIONAL AWARDS
- Holcim GOLD AWARDS: $ 100,000
- Holcim SILVER AWARDS: $ 50,000
- Holcim BRONZE AWARDS: $ 30,000
- Holcim RECOGNITION AWARDS: maximum six awards of $ 25,000
- FIRST PRIZE AWARDS Holcim NEXT GENERATION: $ 25,000
- SECOND PRIZE AWARDS Holcim NEXT GENERATION: $ 15,000
- THIRD PRIZE AWARDS Holcim NEXT GENERATION: $ 10,000
GLOBAL AWARDS
- GLOBAL HOLCIM AWARDS GOLD: $ 200,000
- GLOBAL HOLCIM AWARDS SILVER: $ 100,000
- GLOBAL HOLCIM BRONZE AWARDS: $ 50,000
SCHEDULE
- March 31 at 14 h: Closure of the competition
- June and July: Jury meetings (by region)
- September to November: awards ceremony by region (Moscow for the European region; Toronto for the US; Medellín for Latin America; Beirut for Africa and the Middle East, and Jakarta for the Asia-Pacific)
- March 2015: meeting the global jury
- From May 2015: events for the Global Holcim Awards
For more information: