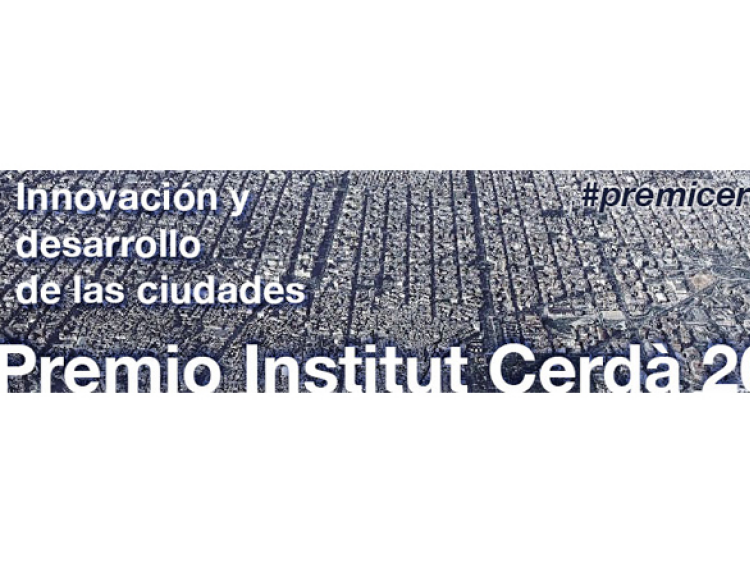 The foundation Institut Cerdà occasion of its 30th anniversary, presents the first call to the "Institut Cerdà Award 2014 for innovation and development of cities", summarizing this title the purpose of the institution.
The Award (with a cash prize of € 24,000) project that aims to promote new, unique and innovative research to innovate in the growth and development of cities.
Any college students who have completed their university studies within no more than two years from the date February 1, 2012 may occur, whatever their specialty, and / or.
The inscription, which ends on Wednesday April 30, must be completed with the delivery of a form via online.
All participants will be informed about the status of its proposal from the date May 1.
The evaluation criteria will be prioritized in choosing Awarded are:
- The innovative nature of the project
- The potential for implementing the results
- What is driving economic development
- To contribute to the economic, social and environmental sustainability
- To contribute to improving the quality of life and welfare of citizens
- To contribute improvements in urban nature activities: trade, tourism, transport, energy, housing, environment ...
- Academic trajectory Candidate
For more information: