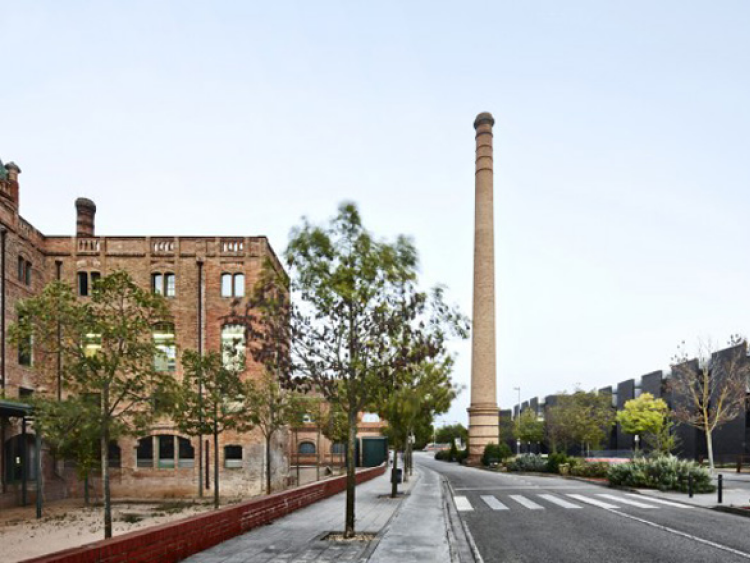 Arquinfad has announced the finalists for the 56th edition of the FAD Awards, prizes for the dissemination of the best projects of the Iberian Peninsula and Islands in the fields of architecture, interior design and urbanism.
The finalists for the FAD Thought i Critics Award 2014, aimed rewards those texts, publications or media that contributed to foster debate and criticism in the fields related to architecture are also known.
JURY
- RAMON SANABRIA: Jury President
- ANGELA GARCIA DE PAREDES
- MARCOS CATALÁN
- Francesc BELART
- RICARDO BAK GORDON
- ESTHER BROSA
- ANTONIO PIZZA: Jury Prize FAD i Pensament review 2014
- JUAN CALATRAVA: Jury Prize FAD i Pensament review 2014
- MOSES BRIDGE: Jury Prize FAD i Pensament review 2014
CATEGORIES
- ARCHITECTURE
- INTERIOSIMO
- CITY AND LANDSCAPE
- MAYFLIES INTERVENTIONS
- THOUGHT AND CRITICISM
- INTERNATIONAL
FINALISTS
The jury of the current edition has selected 25 proposals will opt to be winners in their respective categories, of 381 submitted.
ARCHITECTURE
- REMUNTA COUPLE ON THE HOUSE DELS by Carlos Ferrater (Girona)
- CASA CHAO by Juan Andrade Creus and Covadonga Carrasco López (A Coruña)
- CASAS PATIO by Bosch Capdeferro (Girona)
- HOUSING relocation IN HISTORIC Pamplona by Carlos Pereda Perez Architects (Navarra)
- CENTER SCHOOL TIME BOA DA DA Gafanha Portugal and Manuel António Reis (Portugal)
- STUDY ARRANZ-BRAVO by Garces-de Seta-bonet (Barcelona)
- COL • LEGI ECONOMISTES by Roldán Berengué CATALUNYA (Barcelona)
- TEACHING CENTER Ramón Fernández-Alonso Borrajo (Granada)
- CULTURAL CENTRE OF BORN by Enric Badia i Soria and Rafael de Cáceres (Barcelona)
- HOUSE OF SEVERE by José Adrião (Portugal)
- Percurso pedonal ASSISTIDO BAIXA DA AO Castelo de Sao Jorge by João Falcão Pedro De Campos (Portugal)
INTERIORISMO
- MORE THAN VENT by RCR (Girona)
- CASA ENTREMURS by RCR (Girona)
- HOUSE IN BAYONNE AGUIRRE by Sergio Martín Bas and Gabriel Carrascal Aguirre (Pontevedra)
- OAK Showroom by Anna & Eugeni Bach (Barcelona)
- REFORM OF THE GERMANS CARNISSERIA SOLER by Pau Sarquella Fàbregas (Girona)
- REFORM HIGH EDIFICI DIAGONAL by BAAS Architecture (Barcelona)
CITY AND LANDSCAPE
- THE VALLEY braided by Grupo Aranea (Elche)
- INTERVENTIONS IN THE WALLS OF PALMA by Elías Torres and José Antonio Martínez Lapeña (Mallorca)
- ACCESS AND FITNESS COLUMBARIUM by MUKA Architecture (Madrid)
MAYFLIES INTERVENTIONS
- BETWEEN LIGHT AND SILENCE by Michela Mezzavilla and Roberto Eleuteri (Barcelona)
- Núvol DAURAT by unparelld'arquitectes, Xevi Bayona and Miquel Capdevila (Girona)
- FLY by Pau Sarquella Fabregas and Carmen Torres González (Girona)
- WILD FURNITURE - AUTHENTIC BARCELONA CHAIR by Ariane Patout and René Müller (Barcelona)
- CROSSWALK - CROSSING THE PUDDLE by Costanze Sixt and Rafael Escobedo De La Riva (Santa Cruz de Tenerife)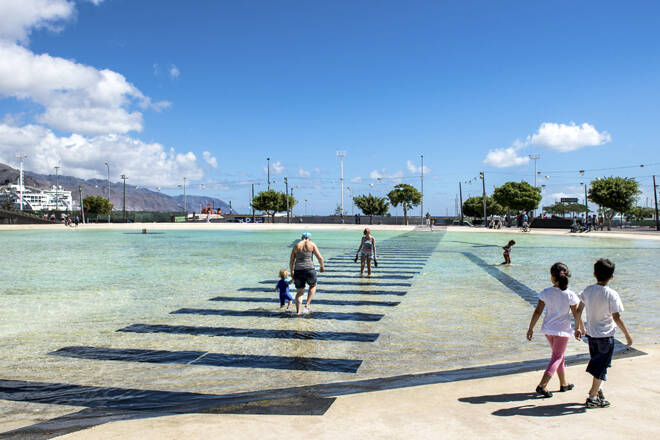 CRITICAL THINKING AND
- NADIR AFONSO ARCHITECT by João Cepeda
- NATIONAL LEPROSARIA. Modernidade E RUIN NO HOSPITAL - COLONIA COUNTRY Rovisco by Paulo Providencia, Sandra Xavier, Emanuel Bras, MJ Vitor Matos, Ana Luisa Santos, Luís Quinatis
- VISUAL ACOUSTICS. THE CURRENCY OF JULIUS SHULMAN by Eric Bricker and Will Paice
- RITA_ (ACADEMIC JOURNAL OF TEXTS INDEXED) / PLATFORM REDFUNDAMENTOS by Arturo Franco Díaz, Enrique Sanz Neira, Ana Escobar and Jesus Gallo Roman Gutierrez
INTERNATIONAL
- HOSPITAL Puyo by Patricio Martínez González and Maximià Torruella Castel (Equador)
- THE NEW RIJKSMUSEUM by Cruz-Ortiz (Amsterdam)
- SOLAR KITCHEN RESTAURANT by Martí Guixé and Antto Melasniemi (Helsinki)
- LA CASITA / PLAYHOUSE by Anna & Eugeni Bach (Finlàndia)
The awards ceremony will take place on July 3 at the new headquarters of the FAD, the Design Hub Barcelona, ​​revealing the winners of each category.
More information: