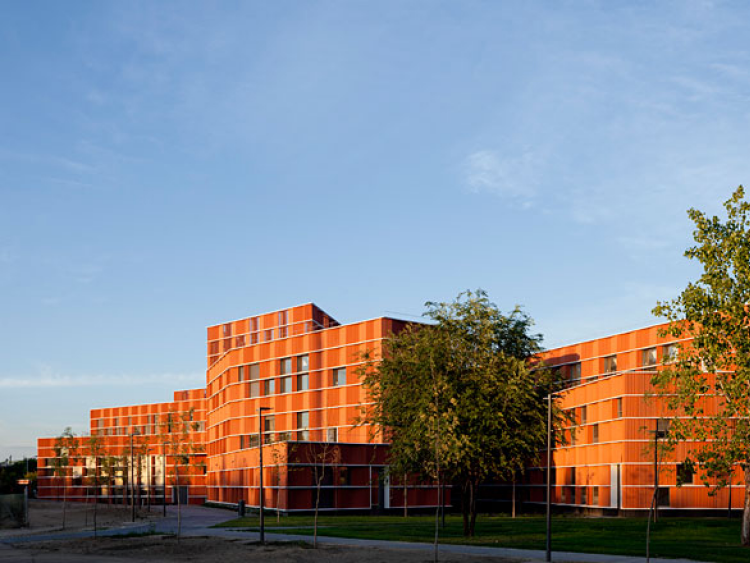 Porcelanosa Group held its Awards Gala VII Architecture and Interior recently, including on the spot delivery of the prizes to the top entries in this competition, which involved more than 170 professionals and students.
The purpose of these awards is to select the best architectural proposal using different materials provided by the companies of the Porcelanosa Group, in addition to disseminating these proposals and materials and encourage creative activity of new and future professionals.
JURY
- RAQUEL Chamorro (Chamorro Raquel Studio)
- Daniel Libeskind (Studio Daniel Libeskind)
- OLIVIER LAPIDUS (Création Olivier Lapidus)
- Francesc RIFÉ (Francesc Rife Studio)
- Hector Ruiz Velazquez (HRuiz Velázquez architecture & design Team)
AWARDS
All winners were presented with free to central facilities of Porcelanosa Grupo Vila-real to see first hand the production of the Business Group visits. In addition, his work was spread by the news channels, social networks, exhibitions, showrooms and publications available to the Porcelanosa Group, gaining wide public recognition.
FUTURE PROJECTS
Category organized into two subcategories, with one winner in each:
PROFESSIONALS
- PROPOSAL 385 by Hector Romero García (Flip)
STUDENTS
- PROPOSAL 232 by Patricia Torres Sánchez (CICE, Training School in New Technologies)
PROJECTS
- INNOVATION CENTRE 3M by Touza Arquitectos
HONORARY
- Eduardo Souto de Moura
- RAFAEL DE LA-SICKLE
SPECIAL
DRAFT CONTRACT
- COMMERCIAL PREMISES by Studio CastelVeciana Architecture
EFICIENA ENERGY
- BUILDING Carmen Martin Gaite by John Beldarrain (Studio Beldarrain)
For more information: