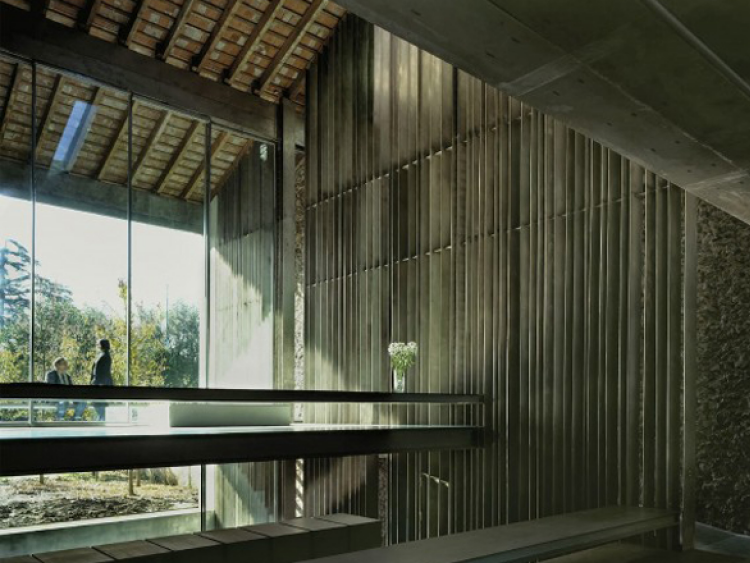 Yesterday, July 3 at 21.00 was the awarding of the 2014 FAD Awards (organized by Arquin-FAD), one of the most important in the various fields of architecture throughout the Iberian Peninsula and the islands awards.
Of the 25 finalists, the jury named a winner per category, except for the group of international proposals, in which he decided to name it four winners. In addition, two mentions were awarded in the subject of architecture.
The public could contribute their bit to the Awards, deciding Review Awards, which were granted one per category presented.
AWARDS
ARCHITECTURE
- PRIZE: Percurso pedonal ASSISTIDO BAIXA DA AO Castelo de Sao Jorge by João Falcão Pedro De Campos (Portugal)
- MENTION: STUDY ARRANZ-BRAVO by Garces-de Seta-bonet (Barcelona)
- MENTION: CASA CHAO by Juan Andrade Creus and Covadonga Carrasco López (A Coruña)
- AWARD OPINION: STUDY ARRANZ-BRAVO by Garces-de Seta-bonet (Barcelona)
INTERIORISMO
-Prize: CASA ENTREMURS by RCR (Gerona)
- AWARD OPINION: OAK Showroom by Anna & Eugeni Bach (Barcelona)
CITY AND LANDSCAPE
- PRIZE: THE VALLEY braided by Grupo Aranea (Elche)
- AWARD OPINION: INTERVENTION IN THE WALLS OF PALMA by Elías Torres and José Antonio Martínez Lapeña (Mallorca)
MAYFLIES INTERVENTIONS
- PRIZE: WILD FURNITURE - AUTHENTIC BARCELONA CHAIR by Ariane Patout and René Müller (Barcelona)
- AWARD OPINION: CROSSWALK - CROSSING THE PUDDLE by Costanze Sixt and Rafael Escobedo De La Riva (Santa Cruz de Tenerife)
CRITICAL THINKING AND
- PRIZE EX AEQUO: DOMESTIC Utopias. THE HOUSE OF THE FUTURE OF A & P SMITHSON by Nieves Fernandez Villalobos
- EX AEQUO PRIZE: THE TRADITION innovated. WRITTEN ON REGRESSION AND MODERN by Juan Domingo Santos
INTERNATIONAL
- PRIZE: HOSPITAL Puyo by Patricio Martínez González and Maximià Torruella Castel (Ecuador)
- PRIZE: THE NEW RIJKSMUSEUM by Cruz-Ortiz (Amsterdam)
- PRIZE: THE HOUSE / PLAYHOUSE by Anna & Eugeni Bach (Finland)
- PRIZE: SOLAR KITCHEN RESTAURANT by Martí Guixé and Antto Melasniemi (Helsinki)
- AWARD OPINION: THE HOUSE / PLAYHOUSE by Anna & Eugeni Bach (Finland)
For more information and to see the other finalists:
http://www.premiosdearquitectura.es/es/Noticias/finalistas-premios-fad-2014-65.html