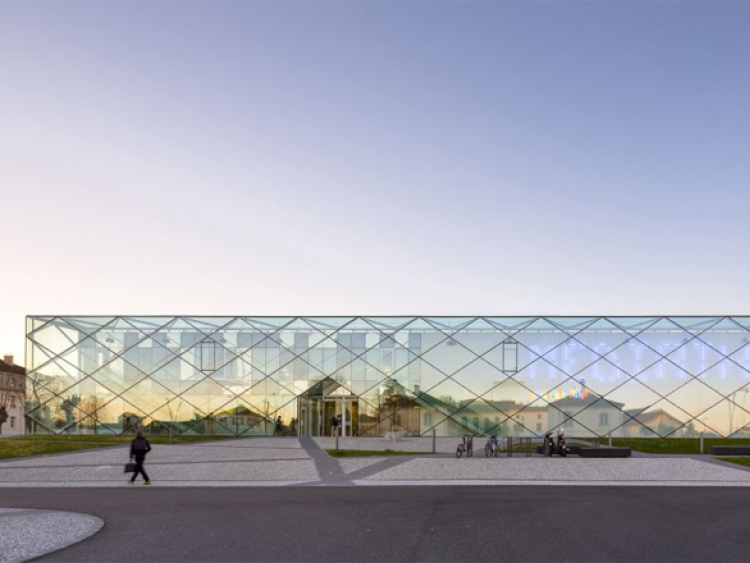 The jury of the WAN Glass in Architecture Awards 2014 announced the finalists who will compete to be awarded as building better application of glass in architecture.
The prizes that befall us are one of many organized by World Architecture News in its architectural awards program WAN Awards, which have different and varied categories for rewarding those architectural projects that stand out in a specific field.
WAN aim of Glass in Architecture Awards, the jury aims to show those buildings innovate in the use of glass, whether des of a constructive, technological or design view.
JURY
- Sudhir Jambhekar of FXFOWLE
- James O'Callaghan of Eckersley O'Callaghan
- Brent Richards Transpolis Global -Urban Design & Architecture
- Paul Vick Paul Vick Architects
- Thom Walsh Fentress Architects
FINALISTS
Of the 19 candidates previously selected the Jury has selected 6 finalists.
- DLR STATION PUDDING MILL LANE by Weston Williamson + Partners (London, UK)
- SYNAGOGUE IN LINCOLN SQUARE by CetraRuddy Architecture (New York, United States)
- "APPLE STORE" IN STANFORD by Bohlin Cywinski Jackson (Palo Alto, USA)
- REFORM OF THE TEMPLE OF WESTCHESTER by ROGERS PARTNERS Architects + Urban Designers (Scarsdale, New York, United States)
- PUBLIC LIBRARY OF MONT DE MARSAN by archi5 (Mont de Marsan, France)
- TWINKLE TWINKLE by WP-AR Gmbh (Frankfurt, Germany)
More information:
http://backstage.worldarchitecturenews.com/wanawards/award/sector/glass-in-architecture-14/?mode=listing#gallery-list-view