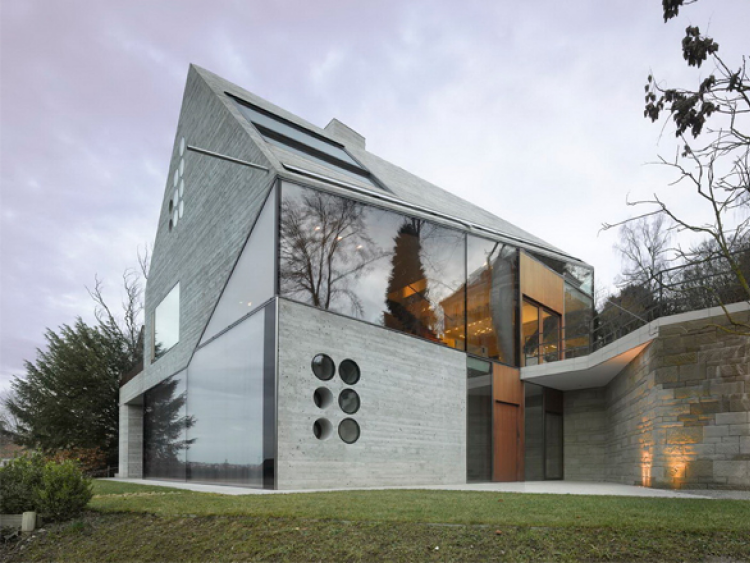 The various awards WAN Awards organized by World Architectural News still rewarding the best projects in different categories convened.
This time it was the jury's award Concrete in Architecture 2014 who announced the prize winner.
As a goal, WAN Concrete in Architecture Awards 2014 aim to reward those architectural designs that are committed to innovation in the use of concrete in both design and construction aspects and show the concrete as a main character of the building.
JURY
- Steven Olson Kundig Architects Rainville
- Kudo-King Kevin Olson Kundig Architects
- David Bennet consultant concrete architectures
- Jo Coenen Jo Coenen architects & Urbanists
- Bob Fry Swanke Aukett Architects
- David Richards of Arup
AWARDS
- PRIZE: VILLA H36 for MBA / S Matthias Bauer Associates (Stuttgart, Germany)
- FINALIST: Al Hamra Tower by Skidmore, Owings & Merrill LLP (Kuwait, Kuwait)
- FINALIST: CENTER FOR CONTEMPORARY ART OF CORDOBA by Nieto Sobejano Arquitectos SLP (Córdoba, Spain)
- FINALIST: MUSEUM OF SCIENCE AND NATURE PEROT by Morphosis Architects (Dallas, USA)
- FINALIST: VILLA Aspicuelta by Tacoa Architects (São Paulo, Brazil)
- FINALIST: MINISTRY OF DEFENCE by Sander Architecten Amsterdam (The Hague, Netherlands)
More information:
http://www.worldarchitecturenews.com/index.php?fuseaction=wanappln.projectview&upload_id=24537