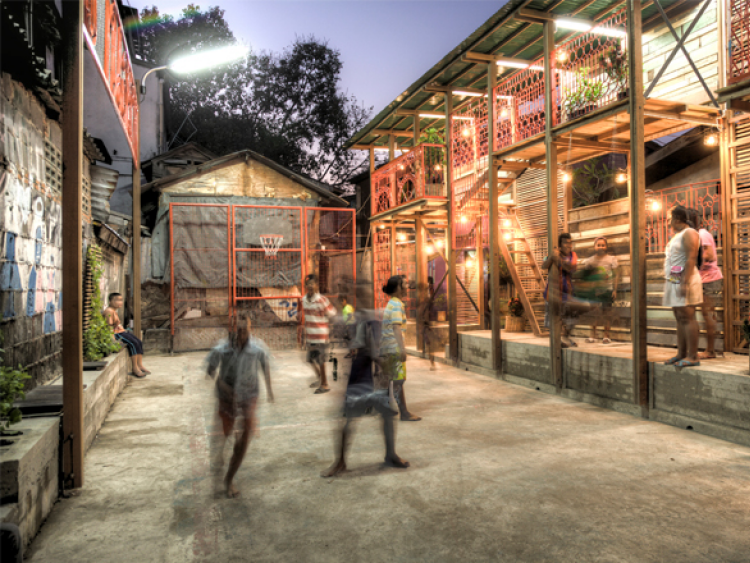 The UIA awards, created in 1961 with the intention of recognizing those professionals whose career has had an impact or international impact in a field related to architecture, have announced the winners of Vassilis Sgoutas prize, built in 2008 to the UIA and as these are awarded every three years under the Triennial World Congress of the International Union of Architects (International Union of Architects' Triennial World Congress), to be held from 3 to 9 August this year in Durban, South Africa.
Vassilis Sgoutas The award aims to reward those significant contributions to improving the living conditions of the poorest communities in the world.
This is achieved honor those professionals in the world of architecture that are committed to sustainable methods, emergency programs and / or shelter, consistent with those companies and disadvantaged localities.
AWARDS
- 1st PRIZE: ARCHITECTS WITHOUT BORDERS AND FOUNDATION ARCHITECTES DE L'URGENCE to bring a humanitarian dimension to architecture, opening the doors of collaboration, cooperation and innovation in areas of extreme poverty (Spain)
- MENTION: Kunle ADEYEMI its prototype school in the waterfronts of various African cities (Nigeria)
Makoko by Kunle Adeyemi FLOATING SCHOOL
- MENTION: TYIN Tegnestue ARCHITECTS those defined as "Architects of need" (Norway)
Save Haven Library by TYIN Tegnestue Architects
- MENTION: CARIN Smuts for his designs of sustainable structures for marginalized communities (South Africa)
WesBank PRIMARY SCHOOL by Carin Smuts
- MENTION: ANNA RUBBO for his humanitarian and educational work (Australia)
More information:
http://www.uia.archi/en/s-informer/nouvelles/8788#.U9FEbPl_vuf