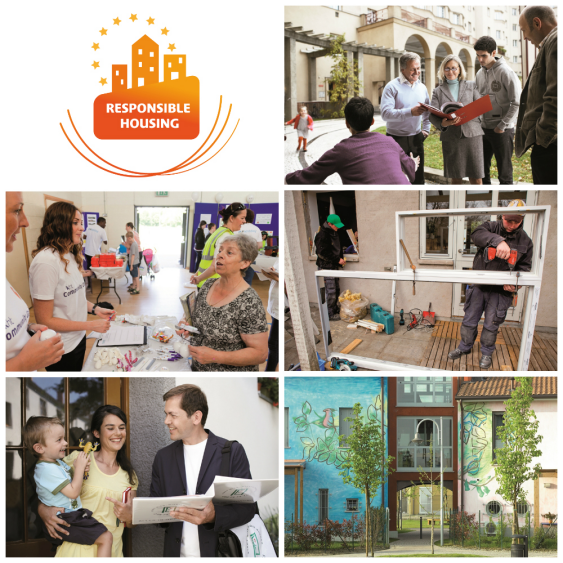 Confronted with growing economic, social and environmental challenges, the public, cooperative and social housing sector is undergoing significant transformation across Europe. More and more, housing organisations are enhancing and demonstrating their capacity to innovate, their efficiency, performance and added value for European citizens and communities.
Providing affordable, good quality housing and services responding to the variety of needs and thus contribute to sustainable local communities, to the residents well-being, to their quality of life and their empowerment, this is the core of responsible housing.
In 2016, public, cooperative and non-profit housing providers will be able to compete for the second edition of the European Housing Responsible Awards. Highlight your commitment to responsible housing and promote your best practices among your peers and partners!
Highlight how your organisation is making a difference!
Already in 2014, 42 housing and tenant organisations from 12 countries have shared with more than 200 target audience participants in the first ever edition of the European Responsible Housing Awards in Brussels innovative approaches in their everyday work, taking into consideration 5 key elements:
Economic Responsibility and Sustainability
Local Social Sustainability
Environmental Sustainability
Good governance and fair relations with stakeholders
Responsible human resources management
70 best practices gathered in a Handbook and 5 winners stood out in the respective categories. (more information)
In 2016 we are building on this success and launching a new awards edition.
Key European stakeholders as Jury members will evaluate whether the applications indeed meet cross-cutting criteria consistent with the European Responsible Housing Code of Conduct. (more information)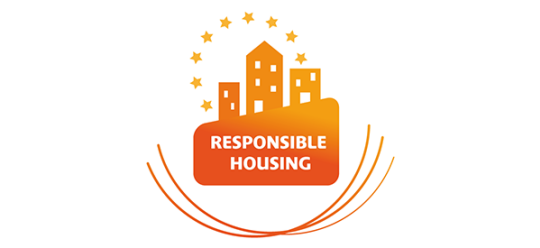 Cerrado
Plazos de inscripción Del 14/03/2016 al 01/06/2016
Email awards@responsiblehousing.eu
Premios de otras ediciones