1
2
3
4
5
6
7
8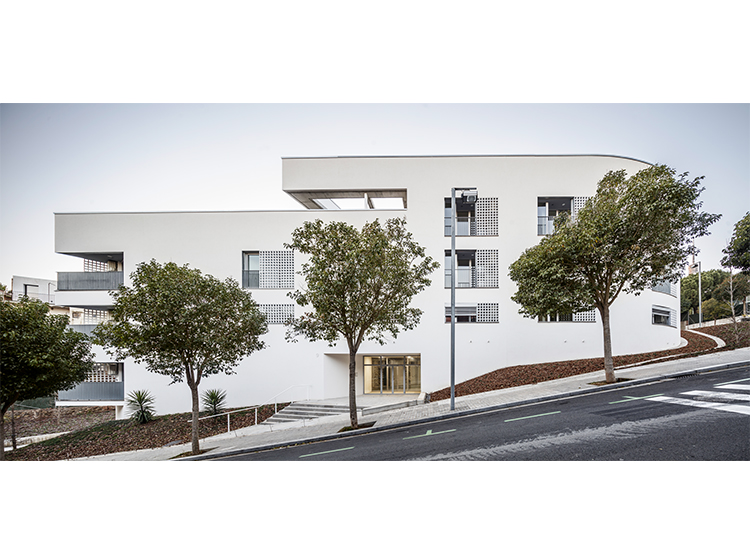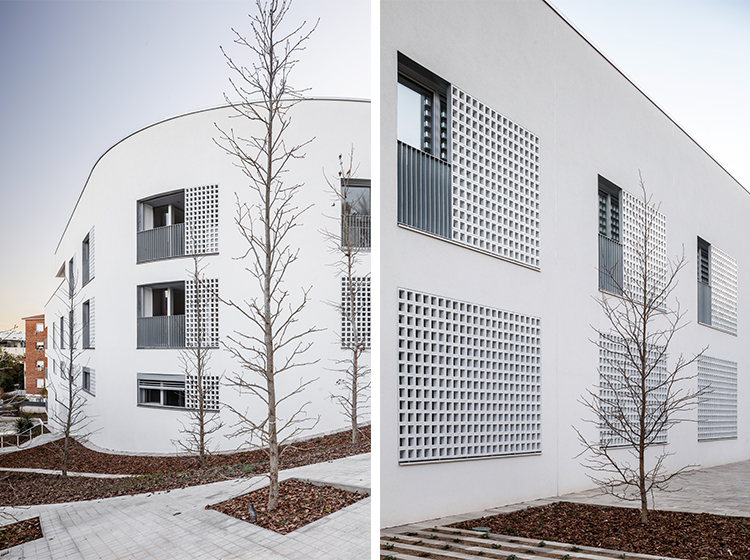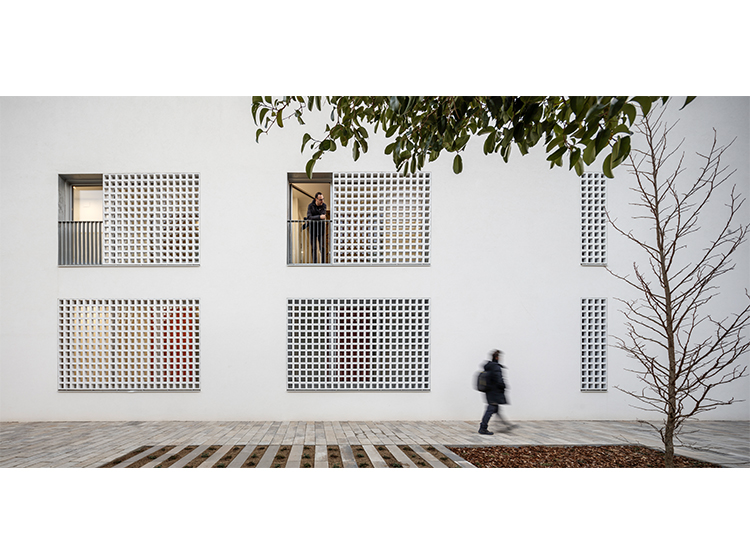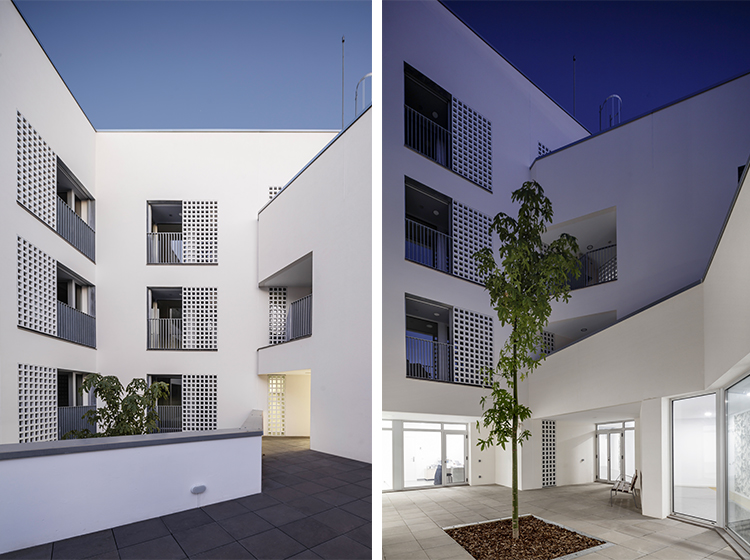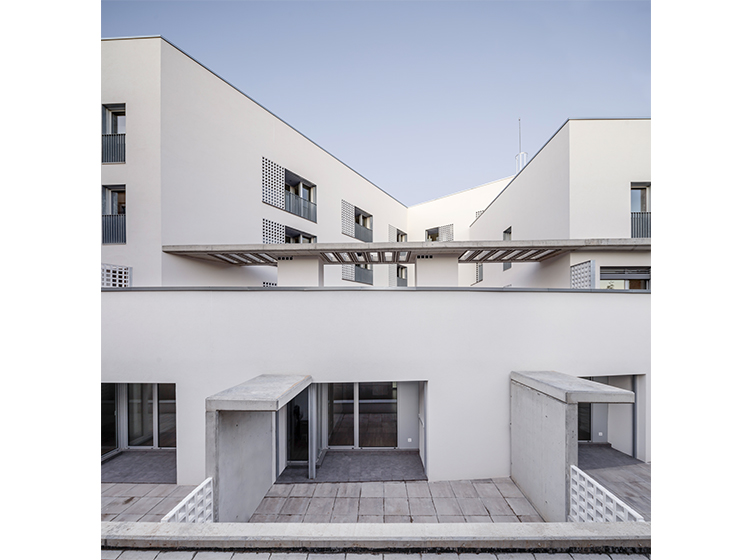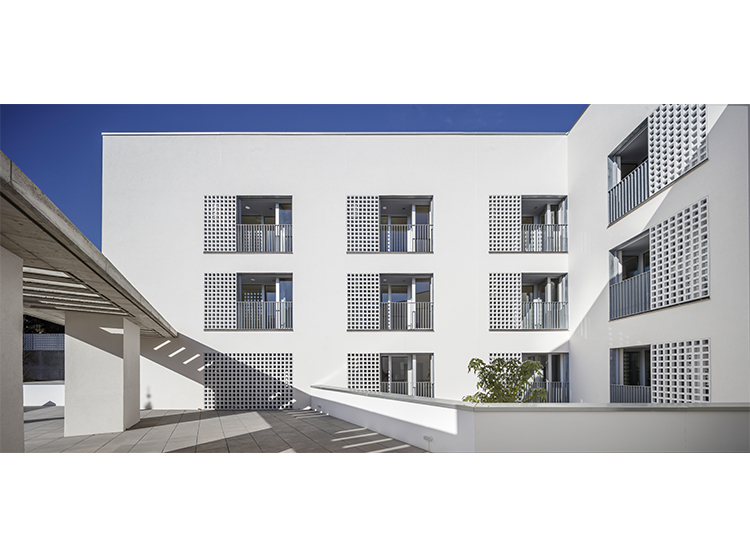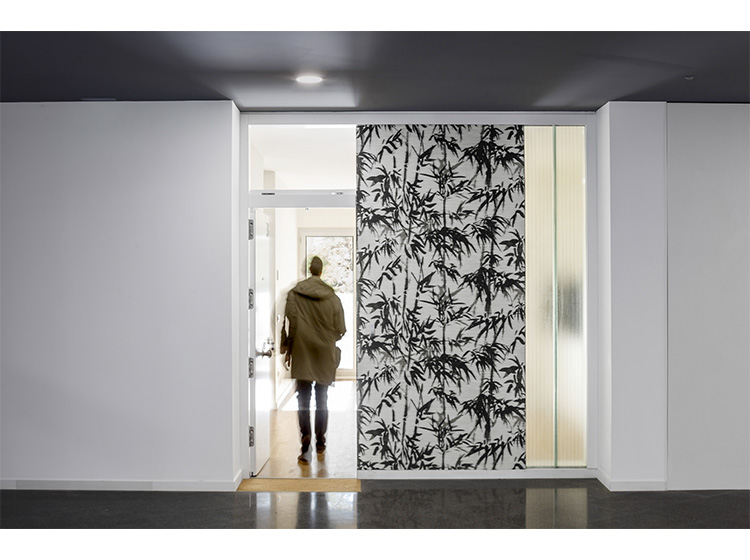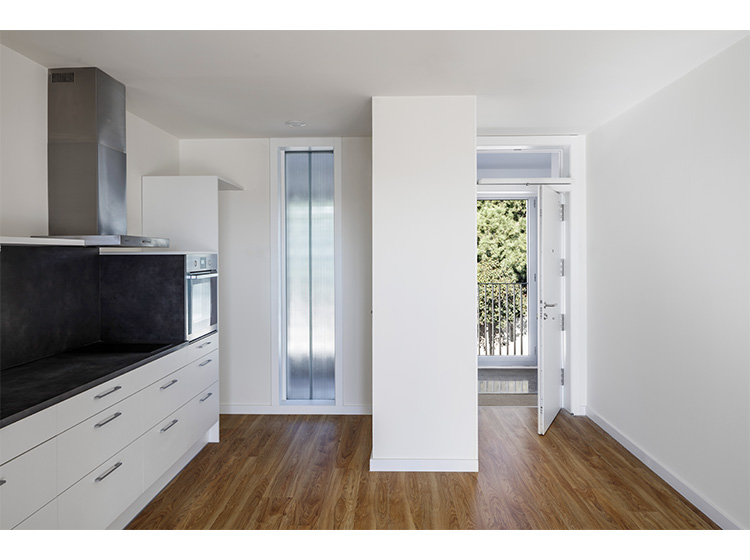 This new housing building is located in a singular site near Collserola's range, where the small scale of the domestic nearby buildings is mixed with educational and sanitary equipments of bigger entity, combining low urban density with exceptional views and orientation. On this matter, the proposal looks for an adequate implantation to the surroundings, trying to complement the domesticity of the residential single-family fabric with the bigger dimension and scale of other pieces nearby.
An L shaped building is proposed, aligned to the streets and open towards the best orientation and views, where most of the dwellings are looking south or southeast. There's a main core with stairs and elevators, and a secondary evacuation stair, giving access to a total of 44 dwellings, two of them adapted.
The volume is compacted to the street, with a north façade where corridors with entrance to the apartments are places and an energetic filter is generated. On the other side, however, it is decomposed and escalated towards the interior of the lot, gathering south orientation and making the contact with the neighboring patios more domestic. The main access is located on an intermediate bound, approaching the building to Quatre Camins street, where most of the entries to the building will take place.
The adaptation to the topography allows for the creation of two big communal spaces, where elderly people will be able to enjoy open air activities. The first one, located on the first floor, is a terrace with direct relation to the garden, and the other, on the third floor, connects with the laundry and the roof, enjoying privileged views.
Every dwelling, with a surface of approximately 44 square meters, has a comfortable space that connects them with the exterior, ined to obtain a better protection against the wind and privacy from neighbors. Complementarily, the ceramic lattices and orientable shades work as temperature regulators and are a passive energy saving measure that increases user comfort.
Inner organization of the dwellings allows to easily organize the program and the circulations. The registration of service installations can be made from common spaces.
The dwellings are connected with the corridor with a translucent wall that gives light to the kitchen, and the upper part of the door allows to create crossed ventilation through non acclimatized corridors.
Generally, a minimal ecological footstep and low energetic demand, compact and properly insulated (ETIS) construction is proposed that aims to approach NZEB objective. The profit of solar radiation at good orientation and mechanical ventilation with heat recovery, following PassivHaus standars, allows an estimated decrease of total consume of a 75%, and an A energetic qualification.
European Responsible Housing Awards 2019
Modalidad Leaders of innovation, agents of fair energy transition
Dirección Carrer Vista Bella 7-9
08022 - Barcelona
Barcelona (España)