1
2
3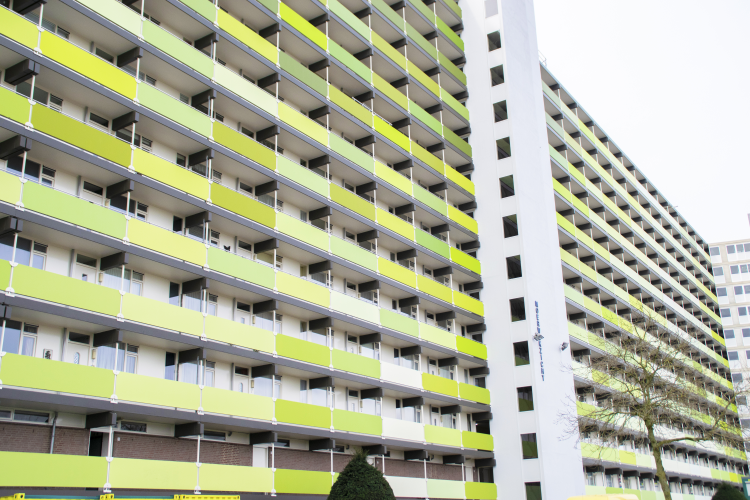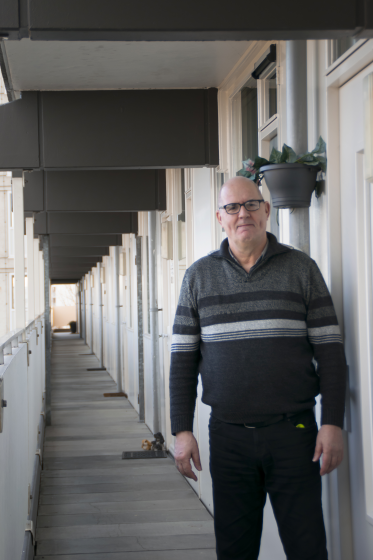 The Moerwijkzicht apartment complex is one of the largest apartment buildings in Breda. The building has 241 social rental homes. Major renovation work began here in 2017. We have made all sorts of energy interventions to ensure that we save on energy costs and CO2 emissions.
The block of flats has been completely disconnected from a gas connection. Residents have switched from cooking with gas to cooking on induction.
We insulated all the apartments and adjusted the ventilation, improving living comfort and indoor climate and reducing energy consumption. The communal connection to the district heating network was replaced by individual connections. As a result, actual heating consumption can now be measured using a separate gigajoule meter in each dwelling, resulting in a fair distribution of the heating costs.
All communal lighting has been replaced by LED lighting. A deliberate decision was taken not to replace the existing window frames after renovation, although the existing double glazing has been replaced by HR ++ glass. The old glass has been recycled. All the asbestos present has been removed.
This means that Moerwijkzicht can be viewed as a pilot: it is the first block of flats in Breda where this transition has been successful. Alwel is happy to share its experiences, success factors and improvement points concerning the entire renovation project with other housing corporations and interested parties.
Renovating an occupied property puts enormous pressure on the residents; they dreaded 'the hassle', the inconvenience that the renovation would entail and the long-term intrusion on their privacy. It formed the greatest barrier to obtaining 70% agreement from the residents. Alwel addressed this by investing in clear communication with all residents with the intention of collaborating with them as closely as possible, keeping them informed and making decisions jointly. To facilitate this, around 25 residents applied to become a floor contact person (FCP). These individuals played an essential role in the communication, going from door to door to inform residents and giving the residents in each gallery an impression. A number of FCPs also discussed a social plan, while another committee focused on the pros and cons of connecting to the Amer district heating network. Collaborating with the residents, where the input from the FCPs was crucial, the way in which communication was given shape, and how the residents' participation was achieved is seen by all parties involved in this project as the most significant success factor.
European Responsible Housing Awards 2019
Modalidad Leaders of innovation, agents of fair energy transition
Dirección Jan Darkennisstraat 31
4827 PA - Breda
(Países Bajos)