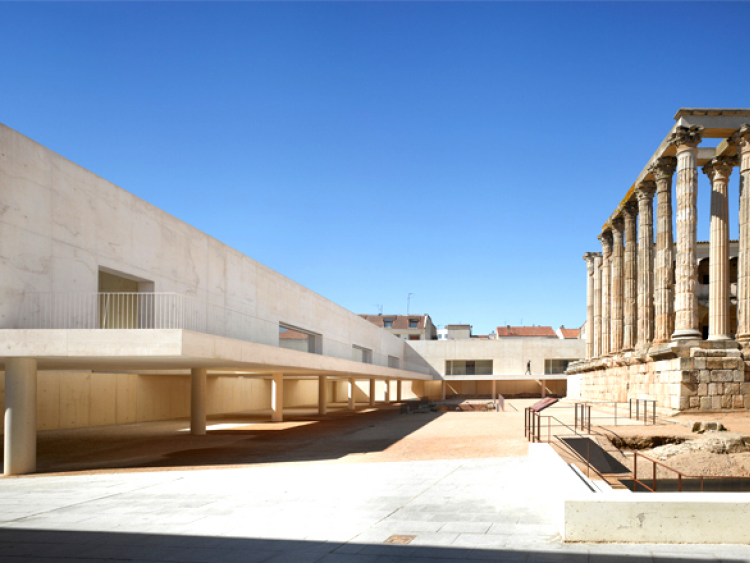 The Jury Prize ENOR Lifts VI, chaired by Eduardo Souto de Moura, awarded to the winners of the sixth edition of the awards ceremony held last night at Headquarters Group Lifts ENOR in Vigo.
As is customary in the Award, it was announced the book catalog in its 512 pages collecting all the winning works, finalists or special architectural interest selected format.
AWARDS
GRAND PRIZE ENOR
- PRIZE: PERIMETER OF BUILDING AND FITNESS ENVIRONMENT OF TEMPLE OF DIANA by José María Sánchez García (Merida, Badajoz, Spain)
The jury praised "the work resolves the meeting of the traces of the city of Mérida and the Roman temple of Diana by using a scale and a very successful character. The project demonstrates the possibilities of contemporary architecture to retrieve a particular historical context and to provide a valuable way to understand it. In addition to making available the city different spaces for new uses. "
ARCHITECTURE AWARD OF YOUNG ENOR
- PRIZE: CHOOL OF HOSPITALITY IN OLD MATADERO by Sol89 (Medina Sidonia, Cádiz, Spain)
The jury itself has shown "that it is a work that responds with great interest to the difficulties offered by the site and program, through sound composition volumes and suggestive use of materials. Also solves so very successful integration with the existing building and the public space. "
More information:
http://www.premiosdearquitectura.es/es/Noticias/ultimos-dias-para-presentarse-a-la-vi-edicion-del-premio-de-arquitectura-ascensores-enor-46.html
For the other finalists:
http://www.premiosdearquitectura.es/es/Noticias/finalistas-vi-premio-de-arquitectura-ascensores-enor-98.html