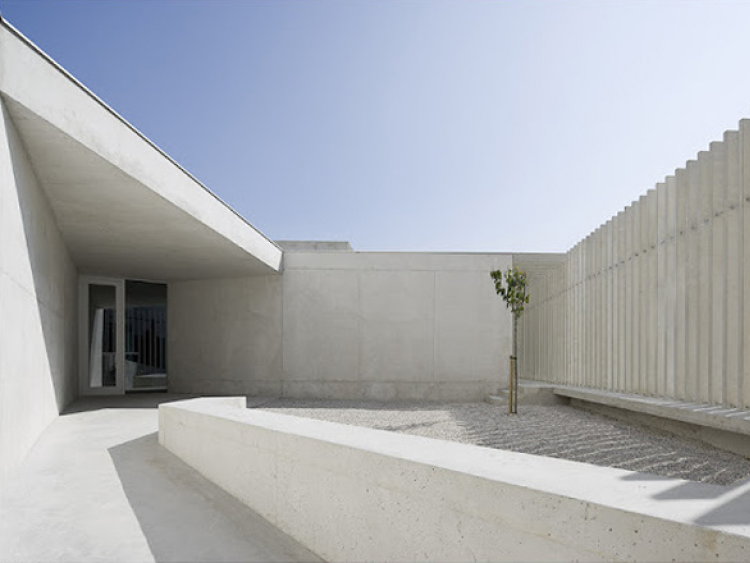 The 2013 Spanish Architecture Prize, designed to recognize the quality of those new works or rehabilitation of buildings made in Spain by Spanish or foreign architects who have finished in the 2011-2012 biennium, has already winners.
For this edition, the jury made ​​up: D. Jordi Ludevid i Anglada (Chairman of CSCAE), D. Rafael Catala Polo (Secretary of State for Infrastructure Transport and Housing, Ministry of Development), D. Alfonso Muñoz Cosm (eArquitecto and Deputy Director General of the Institute of Cultural Heritage of Spain's Ministry of Culture), Ms. Fuensanta Nieto de la Cierva and D. Rafael Aranda i Quiles (architects appointed by the full CSCAE) and D. Algorri Eloy Garcia (Secretary General of CSCAE) has decided to award the prize ex aequo two Spanish works.
AWARDS
SCHOOL CHILDREN IN THE MIRACULOUS, PAMPLONA de Pereda Perez Architects (Spain)
CARTUJA INSTITUTE OF ADVANCED TECHNIQUES IN MEDICINE OF SEVILLE MGM Arquitectos (Spain)
The winners will be credited with a plaque and a certificate in addition to a plaque to be placed in the winning buildings.
For more information:
https://www.cscae.com/index.php?option=com_content&view=article&id=3078:una-escuela-infantil-en-pamplona-y-el-instituto-cartuja-de-tecnicas-avanzadas-en-medicina-de-sevilla-reciben-ex-aequo-el-premio-de-arquitectura-espanola-2013&catid=61:cultural&Itemid=104