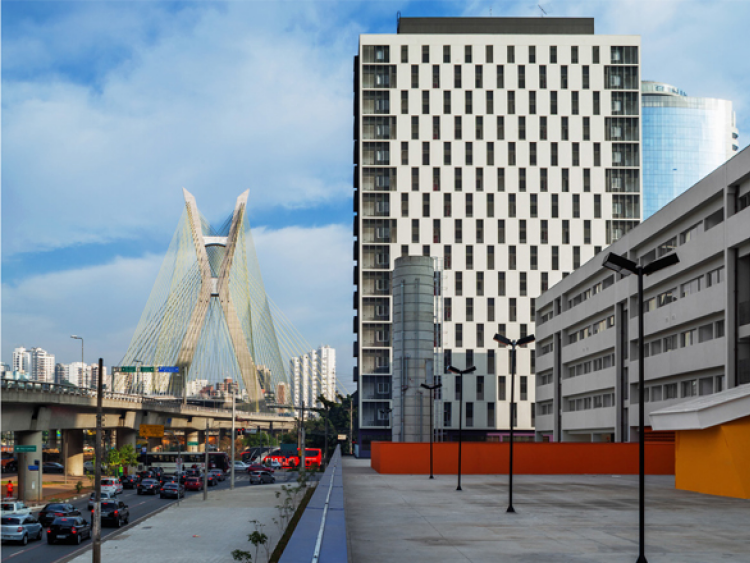 IX Biennial of Architecture and Urbanism, to be held in Rosario (Argentina) on days 13 and October 18 of this year, announced the winners in the various categories.
This edition of the BIAU aims to show the best projects in architecture and urban design capable of incorporating contexts, social demands, technological and climate on the scale of architecture.
PRIZE WORKS
The jury decided to award 30 Works of 182 presets (1000 works presented in total), stressing "the high level of work" shows the "enormous creative force of the Latin American architecture, which has recently been fed conditions greater political freedom and "stability.
Also highlights the heterogeneity of works, ranging in scale-from large urban projects to small increases housing- in diverse social contexts and geographies in which they are constructed, sometimes hyper-urban and other completely rural, employees and budgets.
The winners are located in Argentina, Brazil, Chile, Colombia, Ecuador, Spain, Mexico, Paraguay, Peru, Portugal and Uruguay.
ARGENTINA
- CASA M by John German Guardati and Roman Renzi (Studio Air) with Virginia Kahanoff
- COMPLEX "THE Mangaleta" (HOUSE RENTAL) by Marco Rampulla
- BUILDING SUCRE 4444 by Javier Esteban, Romina Andrea Tannenbaum Tannenbaum and Mario Felipe
- HOSTERÍA Varvarco by John Mark Basso, Lorena Eguiguren, Carlos Franzan, Ignacio López Varela, Carlos Menna, Matias Forsetti, Fernando Paramo, Soleda Lozano, Valeria Petrini and Veronica Güichal
BRASIL
- HOUSE WEEK FIM EM SÃO PAULO by Angelo Bucci (spbr architects), Nilton Suenaga, Tatiana Ozzetti, Ciro Miguel, Eric Enser, João Paulo Meirelles de Faria, Juliana Braga, Fernanda Cavallaro and Victor Prosper
- C ONJUNTO HABITACIONAL JARDIM EDIT by Marta Moreira, Milton Braga and Fernando de Mello Franco (MMBB) with Eduardo Ferroni and Paul Hereñú (H + F)
- PRAÇA DAS ARTES by Francisco Fanucci and Marcelo Ferraz (Brazil Architecture), Luciana Dornellas and Mark Cartum (Municipal Secretary of Culture), together with Cicero Ferraz Cruz, Fernande Fabiana Paiva, Anselmo Turazzi and Carol Silva Moreira Equipe
- DO BELIEVE HEADQUARTERS Inspetoria DA-PB by Luciano Andrades, Andrés Gobba, Matia Carballal, Silvio Lagranha, Mauricio López, Álvaro Castro Mendes and Rochelle (Map Arquitetos)
CHILE
- COLLEGE ALLIANCE FRANCESCA by Guillermo Hevia JEAN MERMOZ García and Nicolas Urzua Soler
COLOMBIA
- CHILD DEVELOPMENT CENTER "THE Guadual" by Daniel Joseph Feldman Mowermna and Ivan Dario Quiñones Sánchez
- KINDERGARTEN SANTO DOMINGO SAVIO by Felipe and Federico Mesa Mesa (Plan B)
ECUADOR
- HOSPITAL PARAMETRIC Puyo by Patricio Martínez González and Maximià Torruella Castel (PMMT), Luis Gotor Navarra, Joana Cornudella Albà and Alex Herráez Roig
SPAIN
- B. THE AUDITORIUM IN CARTAGENA by Selgas Cano Architects
- SPACE TRANSMITTER mound / DOLMEN MEGALITHIC Sero (2800 BC) by Toni Gironès Saderra
- SOCIAL HOUSING IN VALLECAS by Marcos Vázquez Consuegra, Emilio Rodriguez, Alberto Altini, Laura Moorish, Elias Perez-Lema, Borja Dorado, Jeff Geisinger, Pedro Hebil, Esther Hodel, Asia Jedrus, Patricia Leal, Javier Mateo and Alvaro Moon
MEXICO
- LIBRARY HOME IDEAS (MODULE PREP.) By Adriana Cuellar and Marcel Sanchez Prieto (CRO Studio), Gabriela Bendeck, Arturo González Ruiz Maldonado and Jospeh Tapia
- ACADEMIC AND CULTURAL CENTER SAN PABLO, FOUNDATION ALFREDO HARP-HELÚ by Mauricio Rocha Architecture Workshop SC, Gabriela Carrillo and Rafael Carrillo
- BUILDING ALFONSO REYES by Gabriela Etchegaray and Jorge Ambrosi
- THE Tallera SIQUEIROS by Frida Escobedo, Rodolfo Diaz Cervantes, Adrian Moreau, adiranne Montemayor, Daniela Barrera, Fernando Cabrera and Luis Arturo García Castro
PARAGUAY
- CASA TALAVERA by Arnaldo Acosta and Adriana Valet
- CASA / WORKSHOP THE MERCEDES by Lukas Fúster
- HOUSING SKETCH by Luis Alberto Sandoval and Cynthia Solis Elgue Patri
PERU
- SCHOOL SANTA ELENA pebble by Carlos Andres Restrepo Silver and Elizabeth Milagros Vega Añaños
PORTUGAL
- CASA CZ by Inês Vieira da Silva and Miguel Vieira
- SCHOOL OF Leca do BALIO by Maria Teresa Gonçalves Dias Novais (ANC architects)
- Habitações EM VALADAS, I'AND VINEYARDS RESORT, MONTEMOR-O-NOVO by João Luís Carrilho da Graça
- Percurso pedonal ASSISTIDO BAIXA DA AO castle of St. George by Joaão Pedro Falcão de Campos (A2P Studies and Projects Lda) and José Galvão Teles
- DO CONVENT RECONVERSÃO Bernardas-TAVIRA by Eduardo Souto de Moura
- THEATRE THALIA by Gonçalo Byrne, Patrícia Barbas and Diogo Lopes
URUGUAY
- SIERRA WHALE I by Paul Hector Ferreiro, Saturnino Armendares Joaquin Ignacio Leunda, Roberto Felix and Andrés Gómez Muñoz Dufrechou
RESEARCH AWARD
The jury decided to award two research papers, of the 296 proposed addition to award two special mentions to historical research and five conventional. In the category of doctoral theses, due to the high number of theses received (185), the jury is still evaluating the proposals.
RESEARCH TEAM WORK
- AWARDED: DENSIFICATION CITY "APPROACH FROM THE ARCHITECTURE" by Mª Angles Basin Rosillo, Espinoza Kenny Carvajal, Orellana Oscar Moscoso, Jorge García Ordóñez, Edgar Ortega Ortega, Ortega Gaston Peñafiel, Germán Pérez Solíz, Iván Pérez Solíz, and Jaime Tenesaca Castro
- MENTION: LEARNING BASIN by Nacho Ruiz Allén and Sara López Arraiza
- MENTION: TAKATONA - II by URSCAPES Research Group - (TIDES) and Canary Islands Technological Institute (ITC)
- MENTION: FEATURES URBAN. COMPARISON OF URBAN DYNAMICS IN DIFFERENT REGIONS ANDALUSIAN LAND AND LATIN AMERICA by Marta Pelegrin, Fernando Pérez, Carlos García Vázquez y Plácido González Martínez
APPLIED RESEARCH WORK
- AWARDED: PRISMA by Anais Sandoval Salazar, Beatriz Garcia Gomez, Alejandro González Silva, Gerardo Gonzalez de la Garza, Eunice Gil Ramirez, Guillermo Arrambide and Isabella Carranza
- MENTION: LABORATORY POST-CONFLICT: DO CITY + PROGRAM COLLECTIVE HOUSING IN GUATEMALA & CENTRAL by Urban (Metropolitan Company of Housing and Urban Development), Roberto Soundy, Alvaro Veliz, Rossana García Ovalle, Silvia García Vettorazzi, Cintron Ana Mendez, Eva Campos Erick Mazariegos, Werner Solórzano, Frank Carrascoza, Gustavo González Silva, Hans Schawrz Bassila, Felipe Vasquez and Jorde Villatoro
- MENTION: URBE LUDENS by Angelique Trachana
- SPECIAL MENTION: Archaeology of Modernity. THE PERSISTENCE OF IDEAS by Juan Jose Kochen, Villers Lucia and Alberto Odériz
- SPECIAL MENTION: WHEN WAS MODERN MISSIONS. RECONSTRUCTION OF AN ADVENTURE by María Antonia Nosiglia, Maria Silvia López Coda, Cella and Lucia Lucia Bieule
PUBLICATIONS AWARD
In the category of Publications, 296 proposals, the jury awarded three.
BOOKS
- AWARDED: Talca by José Luis Ortiz Uribe
- MENTION: DIALOGUE ARCHITECTURE by Juan Herreros Arquitectos SL
- MENTION: DREAMHAMAR by Urban Ecosystem
- MENTION: DAILY CANDY by Andrés Jaque ARENAS
- MENTION: "ARCHITECTURE IS INEVITABLE" TEST include "Madrid IM POSSIBLE?" By Enrique Esteban Encarnacion Segui and Immaculate Maluenda
- MENTION: METROPOLITAN RIVER GUIDE FOR ARCHITECTURE by Guilhereme Lassance UMA and Pedro Varella Cauê Costa
PERIODICALS
- AWARDED: PLOT by Federico Collela, Juan Rodríguez Lagrutta and Florence
- MENTION: BITÁCORA Faculty of Architecture ARCHITECTURE by UNAM
- MENTION: INDEZNEWSPAPER by Amélia Brandão Costa and Rodrigo da Costa Lima
- MENTION: ARCHITECTS JOURNAL André Tavares, Diogo Seixas Lopes, Pedro Baía, Isabel Barbas, Pedro Campos Costa, Marta Labastida, Ivo Poças Martins, Rui Mendes, Paulo Moreira, Joaquim Moreno, Mariana Pestana, Nuno Cerda, Valter Vinegar and André Cepeda
- MENTION: _RITA (ACADEMIC JOURNAL OF TEXTS INDEZADA) by Arturo Franco and Enrique Sanz Neira
OTHER MEDIA
- AWARDED: APP SCALAE by Félix Arranz
- MENTION: RCR ARCHITECTS ... SELF [INTERNATIONAL ARCHITECTURE EBOOKS COLLECTION + ARCHITECTS SCALAE] by Felix Arranz, Jaume Prat, RCR Arquitectes, Montserrat Arnau, Victoria Patience, Jordi Ainaud, Remedios Martí, Eugeni Bach, Jordia Badia, Antonio Bedmar, Eva Blanco, Josep Cusidó, Olga Felip, Borja Ferrater, Ferran Figuerola, Beth Galí, Jordi Ludevid, Fernando Marzá, Josep Lluís Mateo, Ariadna Perich and Xavier Torras
VIDEO AWARD URBANA
Of the 60 videos presented, the Jury has opted for a single winner, accompanied by six mentions.
- PRIZE: THE LAST SANDBOX by Andres Rivas Boubet ( link )
- MENTION: THE SALADILLO by Juan Francisco Zini, and Pablo Hernan Zini Roperto (link)
- MENTION: Entropy by Carina Market (link)
- MENTION: THE VIRGIN OF PINK by Francisco Diez y Soledad Ayala (link)
- MENTION: PATIOS BASIN by Camila Moscoso, Pedro Astudillo, Pablo Cardoso and Emilia Lloret (link)
- MENTION: SECOND HOME by Cristóbal Palma and Francisco Jullian (link)
- MENTION: URBATON by Matteo Locci (link)
AMERICAN PRIZE
American Award is recognition of those architects, organizations or groups have played an exemplary work in the field of architecture and urbanism from the aesthetic, functional, social, technical, economic or environmental sense.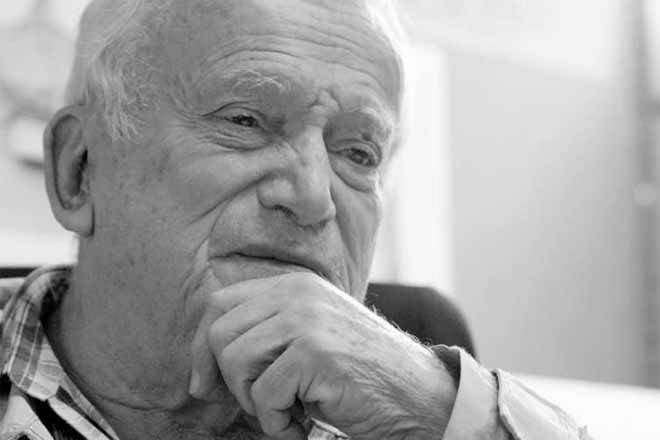 For this edition the jury unanimously agreed that American Award was owed ​​grant Fruto Vivas (Venezuela, 1928) - known for works such as the Venezuela Pavilion at Expo 2000 in Hannover, the church or the Concordia Club Táchira and by guiding much of his career to researching public housing with biomaterials, iron and clay - for "his consistent track record of over 60 years in the profession of architecture, both proyectual level as a teacher, leaving a solid legacy in investigating issues related to innovation and sustainability in construction, both in the public and private ".
The Venezuelan architect add your name to a list of professionals in the architectural field also awarded this distinction, as Baldeweg, Oscar Niemeyer, Germán Samper Gnecco, Ricardo Legorreta or Alvaro Siza Vieira.
Viewing the works, publications and / or winning research:
http://www.bienalesdearquitectura.es/index.php/es/inicio-biau
For the Press Kit Awards:
http://www.ixbiaurosario2014.org/archivos/dossier-premios-ix-biau.pdf
More information:
http://www.premiosdearquitectura.es/es/Noticias/ultimos-dias-para-presentarse-a-la-ix-bienal-iberoamericana-de-arquitectura-y-urbanismo-rosario-2014-47.html