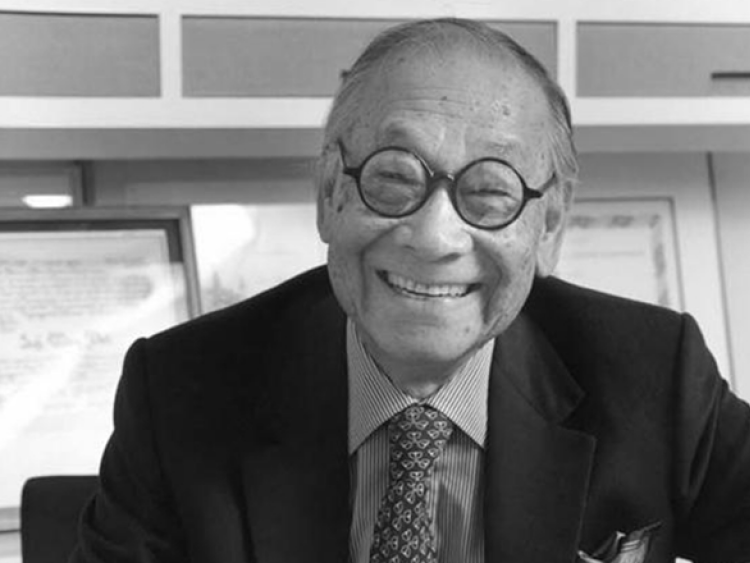 The Union International des Architects (UIA) has decided to award the Gold Medal, one of the most prestigious awards attributed to an architect for architects.
After several nominations and voting, conducted by various professional organizations from around the world, the Jury consisting of: Albert Dubler (Chair), Louise Cox (Past President), Michel Barkami (Secretary General), Patricia Emmet (Treasurer), and vice Antonio Raffaele Riverso, Deniz Incedayu, Thomas Vonier, Mohamed and Ali Hayder That; has decided to award the Golden Medal at the American architect of Chinese origin, Ieoh Ming Pe i.
John F. Kennedy Presidential Library and Museum (Boston, Massachusetts, USA)
Rock and Roll Museum (Cleveland, Ohio, USA)
With this award is to recognize an architect, whose life and work expands, along with the history of modern architecture, on five continents over more than sixty-year career.
The UIA wants to honor his unique style, his particular rigor, and spiritual connection to history, time and space.
The presentation of the Medal will be held on August 6 during the award ceremony organized by the UIA World Congress of Architecture in Durban, South Africa.
Tower Bank of China (Hong Kong) Torre Espacio (Madrid, Spain)
Pyramid of the Louvre Museum (Paris)
For more information: