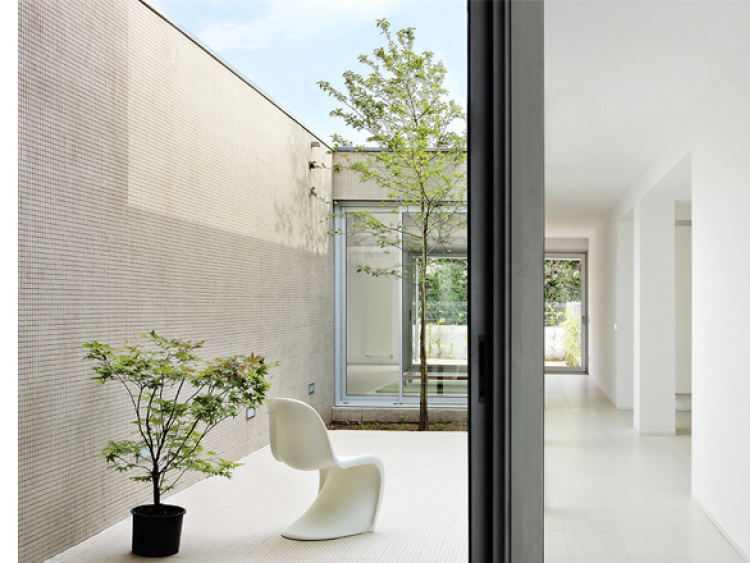 The "Premis d'Arquitectuar de les Comarques de Girona", convened in order to evaluate and disseminate good architecture produced within the territory of the province, and encourage, with this gesture, the architectural debate, already have winners.
These Awards (the only annual basis of the eight presently given the College of Architects of Catalonia through its boundaries, branches and offices) are intended to recognize the efforts of professionals involved in the building process (technical, builders, developers ... ), with the hope that these actions resulting in increased interest and care for the cities and territories in the area.
JURY
- MANUEL GALLEGO Jorreto: President
- BARBARA Balanzó MORAL: Vocal
- EDUARD CALLÍS FREIZAS: Vocal
- ESTEVE COROMINAS NOGUERA: Secretary (non-voting)
AWARDS
Of the 62 works submitted, 31 were selected, and reward three grant special mention and name four finalists.
- AWARDED: CASA GG (Camallera) by Sergi Marta Serra and Adroer
"On the consistency of planning and precise execution. A project from a clear implementation scheme based on two overlapping rectangles. In a large plot, a house within an enclosure that complements the domestic program with porches and patios. Two families living spaces: a heated shelter and a crown of intermediate areas temperan ambiento and permit the incorporation of both the inner core and the outer garden ".
- AWARD (Jury Prize of Culture): RESTORATION OF THE MONASTERY Romanesque Cloister "SANT DANIEL" (Girona) by Josep Pla
"Being a clear and decisive intervention silent enriches the existing building. A project addressed with great courage and resolved without unnecessary ostentation or contributions. The configuration of the north facade restoration of the stairs recess pavement within the cloister or coating application are exemplary contributions by rigor, planning sensitivity and delicacy of execution. "
- AWARDED: PATIO HOMES (Celrà) by Bosch-Capdeferro
"For his commitment to the risk and the value of search for a new way to include single-family housing within the urban fabric. A proposal that facilitates appropriates the house with privacy from the outside, nature, sky and sun. A domestic space developed from the depth, transparency and natural light. A versatile and rich, adaptable to multiple use "program.
- SPECIAL MENTION: CAPTURING A MOMENT (Girona) by Cristina Masferrer, Gustavo A. Torres and Èlia Clemente
"By his great poetic and exemplary in planning. A moving speech that refers to memories and senses. It has been designed and developed with great sensitivity and is the paradigm of the ephemeral, of the volatile, than passenger. It is ephemeral tucking the ephemeral. "
- FINALIST: linias THE WATER (Girona) by Equip ESPAIsatge
- FINALIST: FLY (Girona) by Pau Sarquella and Carmen Torres
- FINALIST: HOUSING REHABILITATION AND CONVERSION IN BED & BREAKFAST "CAN BO DE PAU" (Salt) by Montserrat Nogués and Manel Bosch
- FINALIST: CASA Entremuros (Olot) by RCR Aranda Vilalta Arquitectes Pigem
Ceded by COAC Girona Images
For more information and to display the selected works:
http://www.arquitectes.cat/sites/default/files/users/user169/cataleg2014.pdf