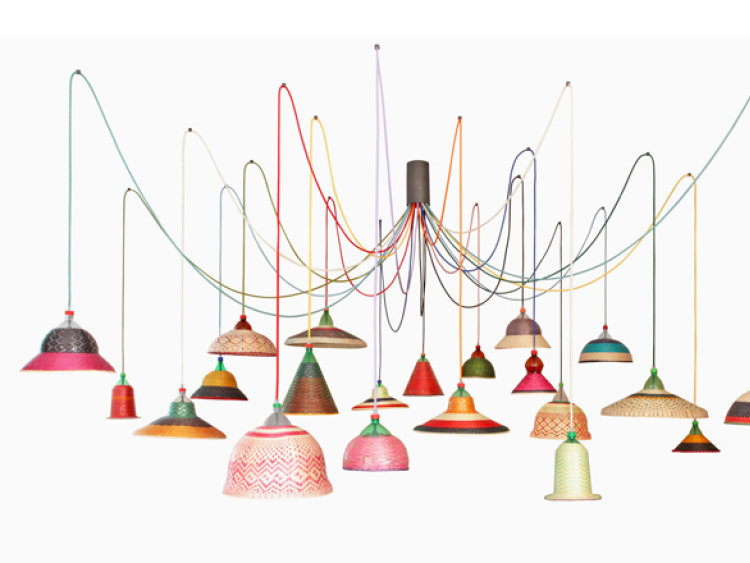 This last night delivering the Delta Awards 2014, created with the aim of highlighting the important role that design performs in the economy and society, supplemented by the ceremony of the ADI Medals 2014, intended for industrial design students was held.
Both awards were organized by ADI-FAD with intent to publicly recognize those designs, both professionally and in academia, offering innovations in fields of social, environmental, technological ...
AWARDS: DELTA 2014
Award Review 5 Deltas Silver, 1 Gold Delta were delivered.
- DELTA GOLD: TRICK by Skira - Architectural Lighting Design - Dean Skira (iGuzzini Illuminazione Spa)
- DELTA SILVER: PET Study LAMP by Alvaro Catalan de Ocon - Álvaro Catalán de Ocon (PET Lamp Studio)
- DELTA SILVER: COLLECTION GARDENIAS by Hayon Studio - Jaime Hayon (BD Barcelona Design)
- DELTA SILVER: Rabari by nanimarquina - Nipa Doshi & Jonathan Levien (nanimarquina)
- DELTA SILVER: LOJAMONERO by DIBA studio (Lodiví)
- DELTA SILVER: OFFSET TABLE SYSTEM by Tomás Alonso Design Studio - Tomás Alonso (Maxdesign Italia Srl.)
- DELTA OPINION: GRASSHOPPER by Makoto Fukuda (Escofet 1886)
AWARDS MEDALS ADI 2014
The jury decided to award a medal awarded for obtaining a total of 3 winners.
- GOLD MEDAL ADI: JIB-STER by Adrià Pedrosa (ELISAVA School of Design i Enginyeria de Barcelona)
Evaluation of the jury: "As a good solution to an existing problem, with a careful search of the problem and the elements for their development. A complete project, which provides a great improvement in a specific field, extending the life of the product and has been worked in all its dimensions, both the product design, graphic design as economic. "
- SILVER MEDAL ADI: MEETUBE by Jordi Gaspar, Gabriel Rodriguez and Manon Berlioz (IED European Design Institute.)
According to the jury itself: "As its lightness, ease of installation and budget, features that were part of a specific briefing for a temporary design. For its adaptation to space and the desired aesthetic. An object that is capable of creating different atmospheres in one piece. "
- BRONZE MEDAL ADI: B'KID by Noelia Vallano (ESDAP Llotja)
Jury Deliberation: "As a product that minimizes the problem of short duration of many objects for children. For their careful definition of the details like packaging, logo and other elements necessary for commercialization. "
More information:
http://www.premiosdearquitectura.es/es/Noticias/ultimos-dias-para-presentarse-a-la-37-ordf-edicion-de-los-premis-delta-2014-48.html
To see all the finalists:
http://www.premiosdearquitectura.es/es/Noticias/seleccionados-premios-delta-2014-82.html