1
2
3
4
5
6
7
8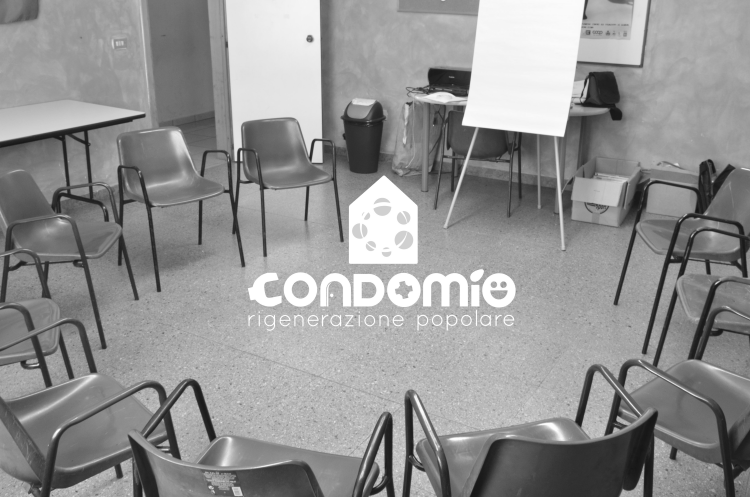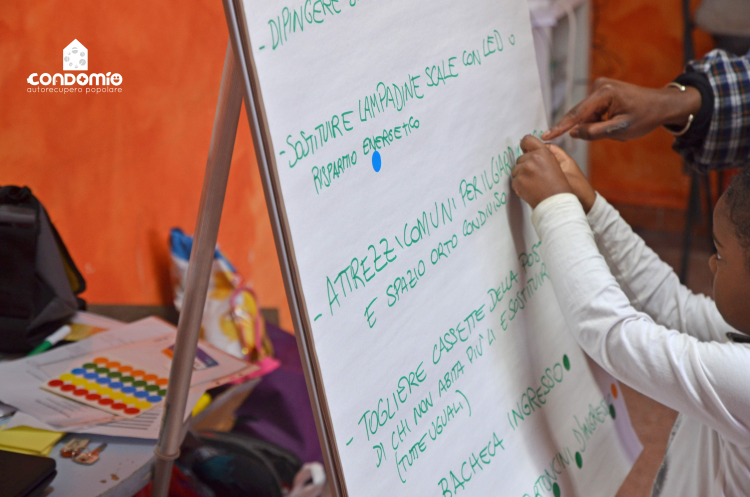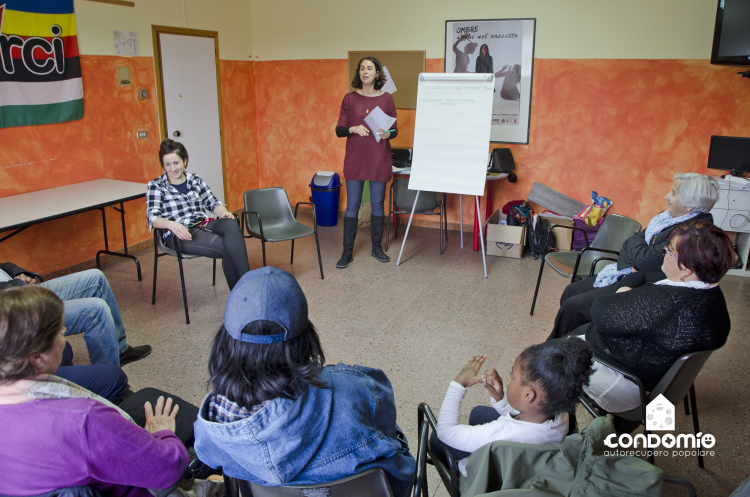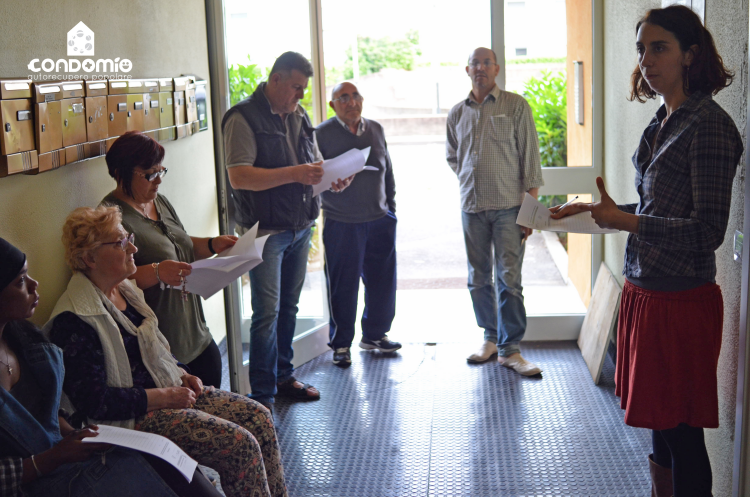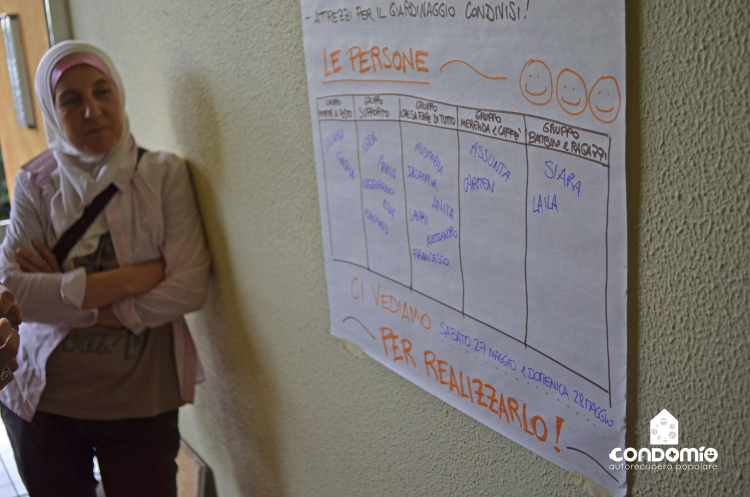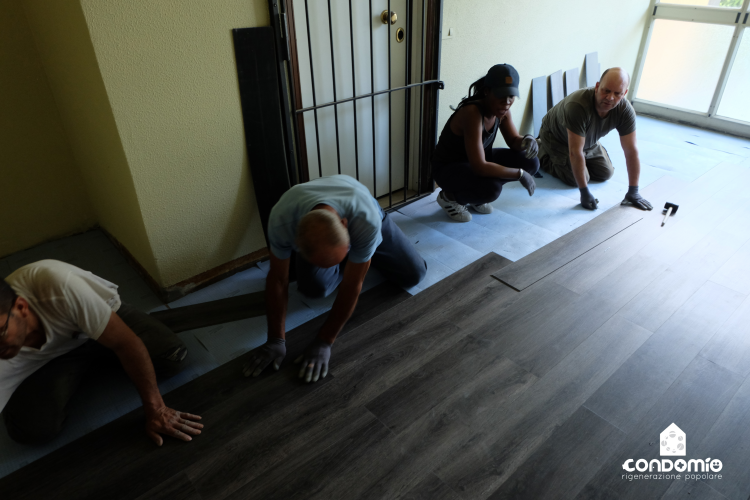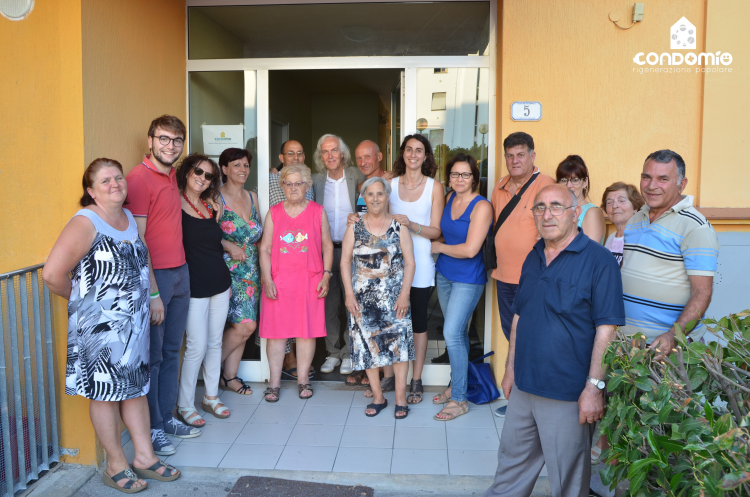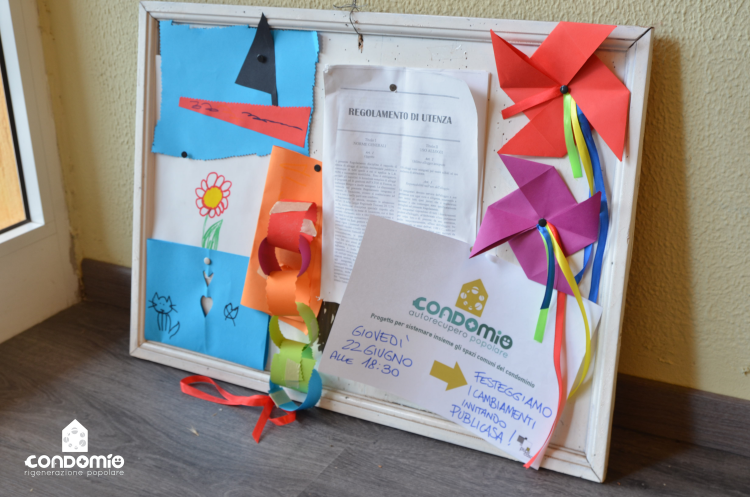 CondoMio is the first experimental project that introduced Do It Yourself practices to enhance relational communities in a public residential building in Florence suburban area, characterized by a high neglect in common spaces, vandalism episodes and loss of sense of community. The goal was to recreate collaboration by working together, renovating common spaces and designing additional services directly suggested by inhabitants. Public housing is effectively a common good and residential blocks can become the hub of regeneration, creating the trigger to reactivate entire neighborhoods. The DIY practice becomes for neighbors an opportunity to increase social cohesion and personal benefits through sharing of knowledge, acquiring skills that can be spent in other contexts and enhancing training and personal autonomy. Introduction of participatory processes and DIY practices represents also an opportunity for public housing management organizations to define new policies based on participation and collaboration with tenants.
Public housing is effectively a common good, often located in marginal neighborhoods, and residential blocks can become the hub of regeneration, creating the trigger to reactivate entire neighborhoods. The project started from discovering how much potential can be hidden in people living in a social housing block and moved from the desire to involve local community and enhancing its talents. The management company Publicasa S.p.A. worked with project manager Alessia Macchi to involve in a participatory process tenants of a residential block in Ponte a Elsa, a suburban area in the metropolitan area of Florence. Twelve families of six different nationalities have been involved and they have regenerated in a simple but effective way shared spaces of their building. During five months, the twelve families met, decided what were the priorities for their shared spaces, compared solutions and realized together the proposed changes. They replaced the plastic floor of the entrance with a new vinyl floor, changed the mailboxes and created a common tool library for gardening tools. The process passed through six participatory planning meetings, four days of Do It Yourself shared practices and a final day of celebration. CondoMìo is based on mutual collaboration also between the condominium and the project's promoter, Publicasa S.p.A., which has provided all the materials for DIY practices and professional figure with a solid technical and participatory background to collaborate with tenants.
CondoMìo helps tenants acting together to achieve a tangible common goal and contributes to reach high levels of collaboration even in socially difficult areas, characterized by multiculturalism and mistrust. In public housing the common spaces are hardly perceived as something pleasant to be looked after. Regenerating them with the work of their hands turns tenants perspective into positive, towards a resilient management carried out by active citizens.
European Responsible Housing Awards 2019
Modalidad Building strategic alliances, fostering community participation
Dirección Via Caduti di Cefalonia 5
50053 - Ponte a Elsa
Firenze (Italia)