1
2
3
4
5
6
7
8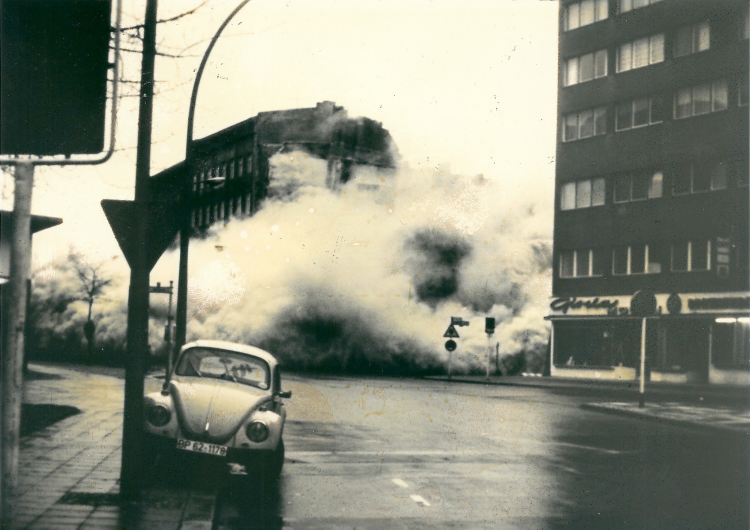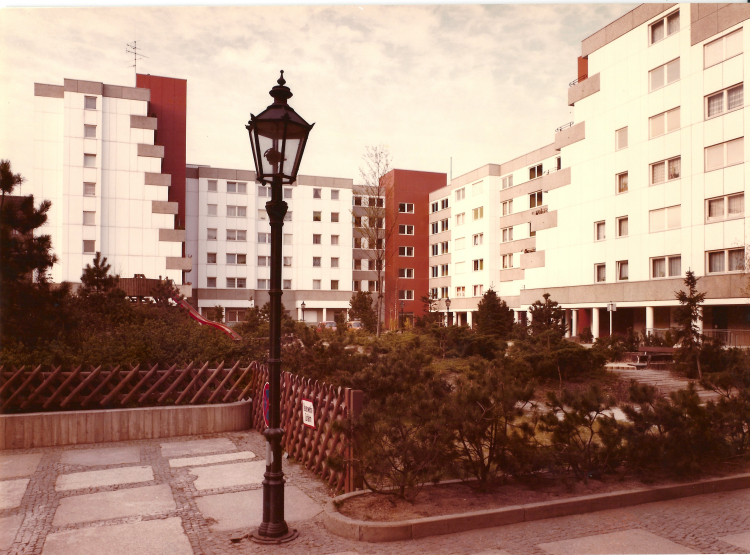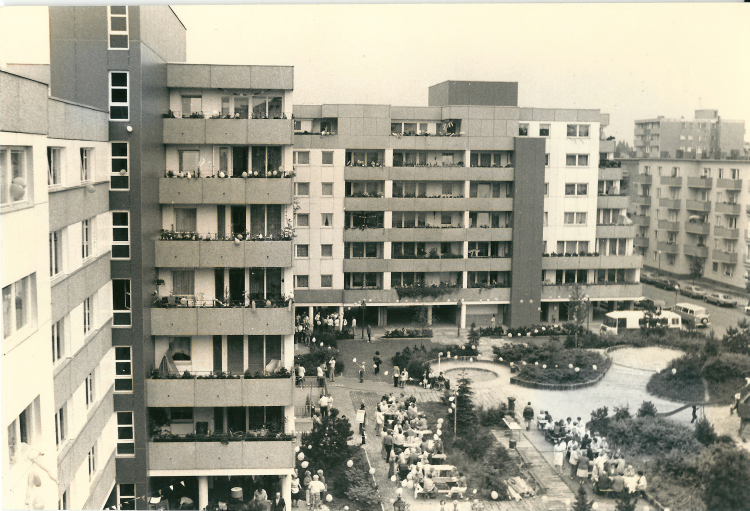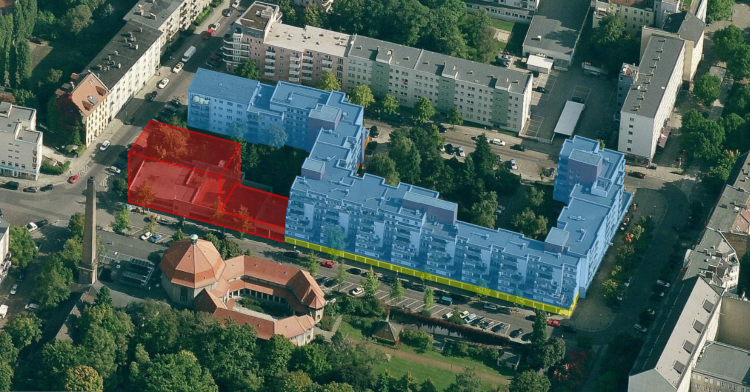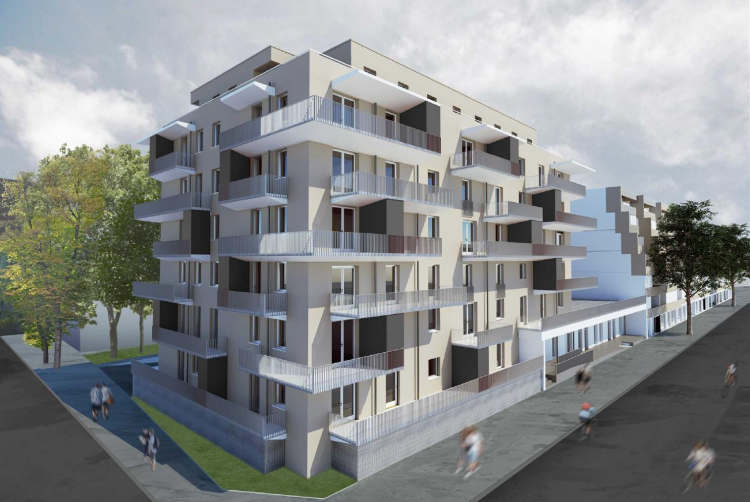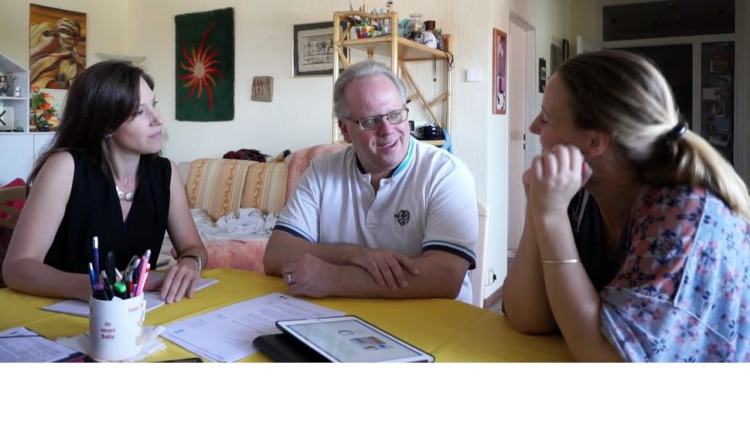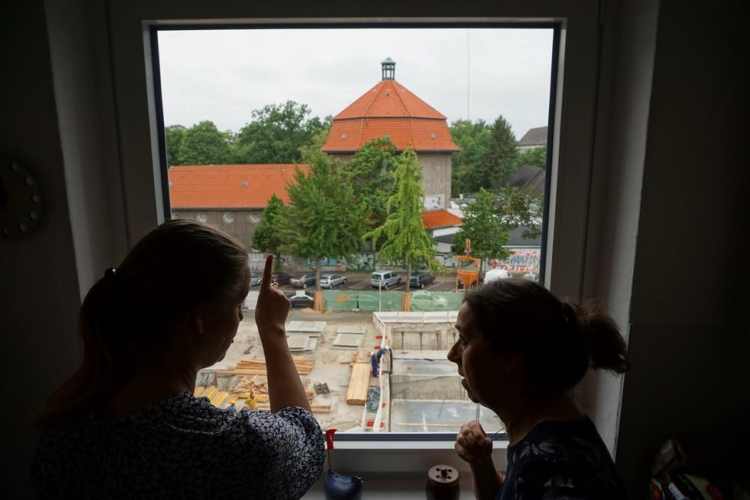 The housing estate "Nettelbeckplatz" is located in a former workers' quarter, which – since the Berlin reunification – undergoes a steady transformation process. As a mixture of historic buildings from the end of the 19th century, post-war social housing and some new parts it is also the proximity to the City Center which makes the area attractive for new residents like artists or protagonists of the new start-up scene. Vis-à-vis, the old crematorium was converted into the "Silent Green" event location, which became a cultural partner in the neighbourhood network.
The renewal project "Nettelbeckplatz" faced different challenges and tasks: to realize affordable housing within a stable neighbourhood, develop a diversity of households, adapt existing dwellings for new tenants needs, create a landmark with new modern architecture and for all: prevent speculation and gentrification tendencies by supporting fair access to housing in a growing metropolitan region.
In contrast to usual procedures and speculative-orientated investors the housing cooperative "1892" developed a spectrum of solutions, which combine an overall, experimental, sustainable and interdisciplinary approach.
First, it is an ambitious refurbishment program to renew the old building construction with a sustainable energetic concept, adapting the unmodern apartments to actual housing standards. This guarantees not only an upgrading of living comfort for the residents, but also financial discharge in relation to the communal operating cost.
Second, a new separate 7 levels high building will be added on the former (partly demolished) parking garage deck – offering 44 modern flats and ateliers to integrate new types of households and users. At the same time new linking constructions, filled in the - so far - open ground floor spaces will provide additional common facilities as well eight student apartments and shared senior co-housing for ten older people. All these extensions are based on a resource saving way without occupying the public area.
The third focus lies on the support and reorganization of a local neighbourhood community. With the partners from the EU-funded project "DREEAM" (Demonstrating an integrated Renovation approach for Energy Efficiency At the Multi-Building scale) a series of households were interviewed to raise dates about living conditions and personal needs, at the end professional evaluations will proof the progress and acceptance. Also several local representatives and cooperative committees were consulted. At least, big plenary sessions with all residents took place to present the ongoing project as transparently as possible and to secure tenants values.
European Responsible Housing Awards 2019
Modalidad "More than a roof" – supporting communities of equal opportunities
Dirección Adolfstraße 3
13347 - Berlin
Berlin (Alemania)