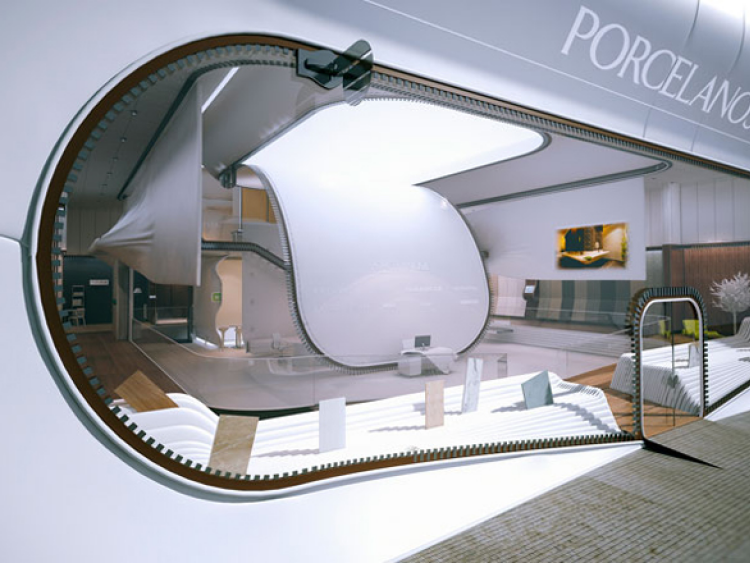 The Architecture and Interior Design Awards, organized by Porcelanosa Group with the aim of spreading the new values ​​of both the architect and the interior, as well as to present all aspects of both fields of design, open enrollment for its eighth edition.
For this edition of 2015 is proposed for one of the categories, the design and layout of the interior architecture of a model yacht Rodman Muse 74 '(plans and programs will be provided by the organizer).
Following the founding tradition of the prize, participants must complete the project by using materials and products made ​​by Porcelanosa Group, through the possibility of choosing from a selection of eight lines of marketing:
- Surfaces and paving: Venis and Porcelanosa (ceramics), L'Antic Conolonial (wood, stone and mosaics), Urbatek (technical porcelain) and KRION
- Butech Systems
- Faucets, toilets and bathroom amenities Noken
- Toilets, showers and bathtubs L'Antic Colonial (natural stone), Noken (ceramic) and Systempool
- Kitchens Gamadecor
JURY
- Carlos Jimenez Carlos Jimenez Studio
- B720 Fermín Vázquez Arquitectos
- Marc Hertrich & NícolasAdnet Studio MHNA
- Joanna Biggs of Ga-Design International
- Jordan Goldstein of Gensler
PRIZES AND CATEGORIES
FUTURE PROJECTS
- With two subcategories: professionals and students, aims to reward those proposals that best project designed to raise the eighth edition, described above.
PROJECTS
- Made with the intention to award the best projects mainly made with materials of the signatures of Porcelanosa Group, and completed between January 2013 and February 2015.
The winners of both categories will receive a prize delivery, as well as the corresponding public recognition, spreading the news media all the Porcelanosa Group, appearing even in specialized publications on the subject.
The registration period ends on 13 April 2015, leaving enough time to the jury to deliberate before the award ceremony on May 28, 2015, where the occasion will be used to pay tribute to the career of several professionals.
More information: